Make sure you view our crane galleries to see what our cranes can do for you.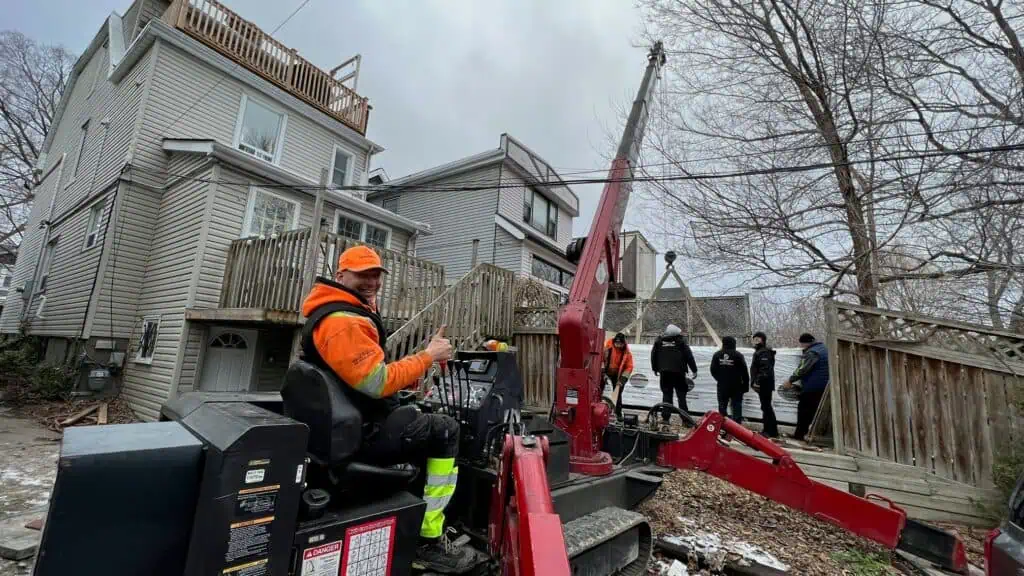 Visit our other website, Toronto Crane Rental, for stories about the cool technologies we interact with every day to bring moving to new heights.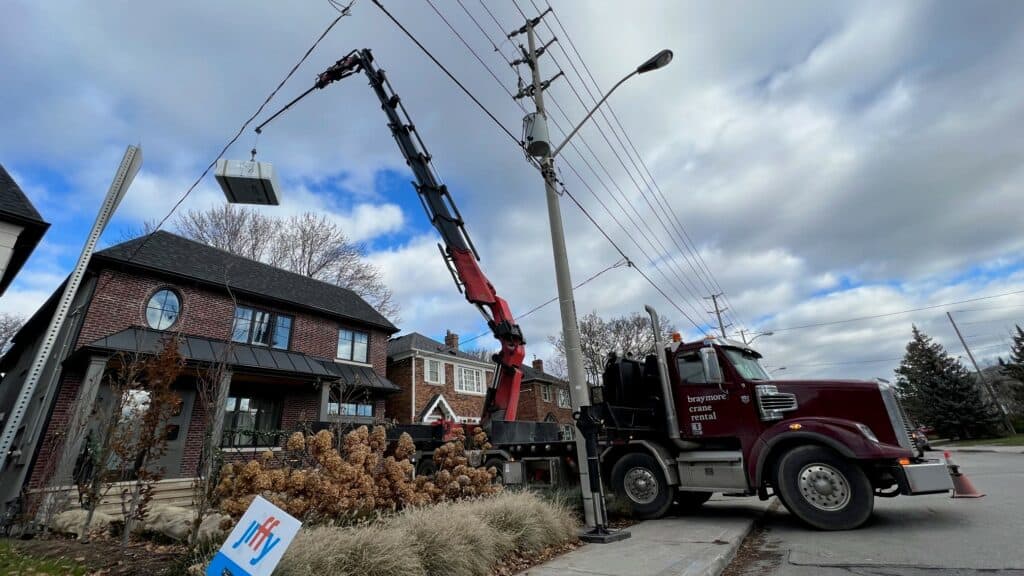 Crane/Hoisting
There is a lot more to moving something up into the air than just calling a crane truck!
It requires knowledge and care. There is no room for accidents when things start going up. To make sure your items get to where they need to be in one piece.
You need to know:
How much the item weighs
How far and high you want to crane it
Are there any obstacles like trees or power lines to work around
How to rig it safely so it does not fall
Do you require movers to move it in/out of crane zone or to its final destination
You need a crane service that cares about what they are hoisting and takes pride in their work.
Braymore is the all in one craning solution.
We have specialty movers and highly maneuverable knuckle cranes to get your crane job done safely. Check out some of our photo and video galleries to see some of the jobs we have done for other people/companies. Talk now to one of our moving/crane specialists to get your job done right.
About Crane / Hoisting
Why use Braymore?
Braymore is more than just a crane service. It is a specialty mover too that can also be requested to assist with your crane lift. Whenever you need something craned you usually have to hire multiple services to get the job done. For example, a mover and a crane operator. These are two separate services that are hard to co-ordinate together and there can be an insurance issue where the two services meet. You can also incur extra costs while one service is waiting for the other to arrive or do its part. If one party fails to show up, do you think the other service will waive their charges for being there or waiting for them to show up? With Braymore, a lot of these problems disappear, because we are an all in one solution. Braymore has earned a reputation in Ontario for being the mover of choice. Do not take our word for it, ask around. When you want the job done right there really is only one place to call.
Can you Crane items anywhere?
There are many factors to consider when craning.
Whether the terain is level or strong enough to support a crane?
Are there obstacles blocking access, like trees and power lines?
Will the municipality allow you to crane here or do you need a permit or police officers?
You should always talk to a crane estimator before booking a crane. They can share their experience and help you identify and see possible concerns with your job before they become an issue. To make sure your life goes as smoothly as possible.