Warehousing in (GTA) Toronto Area
Warehousing done right! If you are looking for a warehouse to store and/or distribute your merchandise across Canada, based out of Toronto. Braymore might be the solution for you!
We offer a heated warehouse & staff that handles product with the care it deserves.
Pick & Pack Handling where required
Custom Crating for Local and Overseas shipping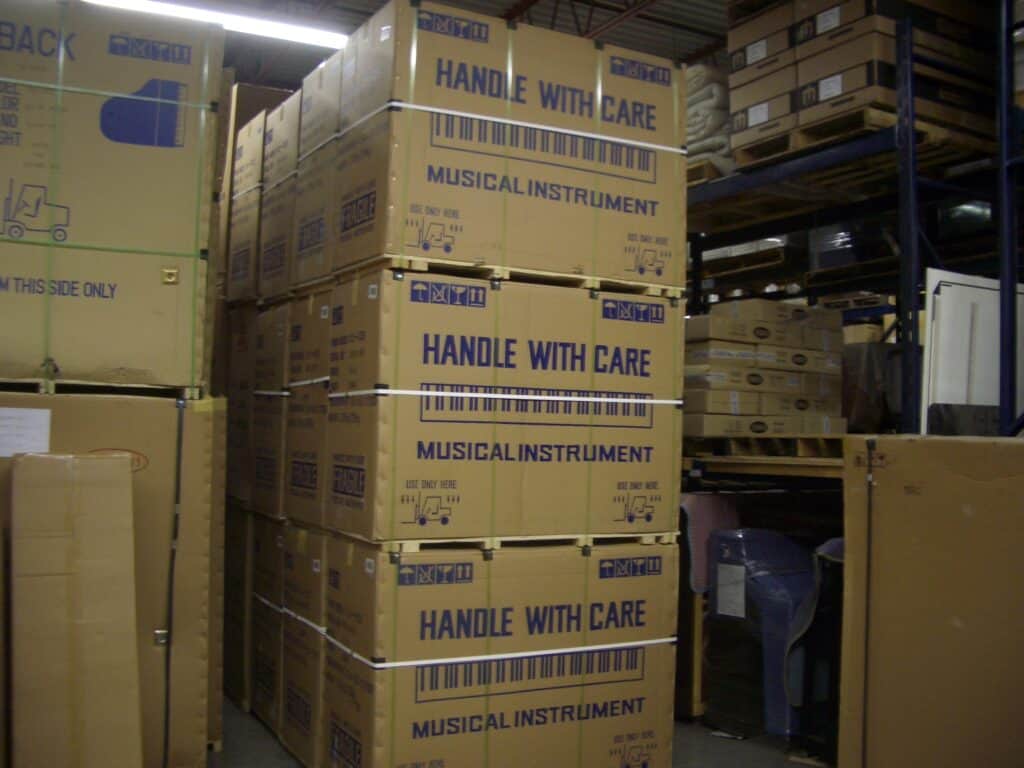 Most people will tell you that finding a good warehouse to deal with is very hard to find and they are absolutely right. They will also tell you that it could make or break your company. The sad truth is, when it comes to warehousing: Errors, some theft and damages are always expect and are just considered a cost of doing business that you will have to absorb. The big boys, generally have no personal touch and basically have to operate like it to make their warehouse work. It is their way or the highway, take it or leave it, which you cannot blame them, because that is the only way to make such a large operation work. So the real trick, that most companies are trying to figure out, is which warehouse will have the least amount of these type of expenses associated with them and give them that personal service that they are looking for.
When you are looking for a warehouse, you are generally looking for two things. A company that is able to handle your product without damaging it. A company that is able to ship your merchandise by following your exact instructions as fast as humanly possible (which usually means within 24 hours, depending on what is being requested). Our goal at Braymore is to try and meet these requirements every time by trying to be an extension of your company.
One other problem that a lot of companies have when trying to choose a warehouse, is that a large number of warehouses will force you to use their carriers for shipping freight in/out of their warehouse so they can get a cut of the action. Unlike those other warehouse logistic companies, Braymore Distribution department is solely focused on warehousing, and shipping by the carriers that YOU or you customers choose, to avoid conflict of interests. Are goal here is to try and be an extension of your business.
Braymore is not the biggest warehouse out there. Braymore is not the cheapest warehouse out there. Braymore is not looking to be the warehouse for everyone out there. Braymore is looking for good, reasonable warehouse customers to deal with, to help them solve their warehouse logistical issues in Toronto. If you are looking for warehouse that has more of a personal invested touch, as if you were doing the warehousing yourself. That sounds like a potential match, give us a call or fill out our warehouse quote form and see how we might be able to work together to solve from of your warehousing needs.