Piano Storage
Braymore offers heated storage for storing your piano. It has the largest piano storing facilities in Ontario, which is used by:
Nationwide Piano Distributors
Local Piano Stores
Private Individuals
Braymore has over 30,000 square feet of warehouse space across three facilities that is dedicated to the purpose of storing pianos.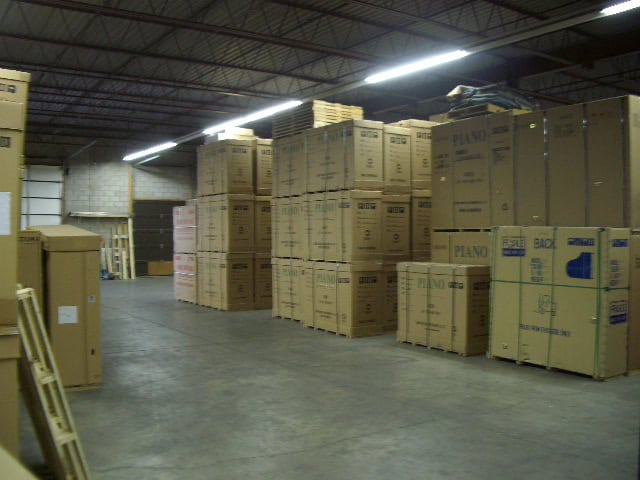 How did Braymore get into piano storage?
Braymore started storing pianos in 1984. At that time, the local warehouses in the GTA had a bad reputation for dropping pianos of which we witnessed first hand when picking pianos up at these facilities. It was obvious that something needed to change in the industry. This was great for all the nationwide piano distributors. Over the next 20 years, many of the common brands you know and love started storing and shipping their pianos with Braymore.
Since Braymore was also a piano mover. It also made logical sense for Braymore to store unboxed used pianos for private individuals like yourself and the local piano stores. Braymore offers short and long term storage for all its customers.
When you might need to store a piano?
Piano storage is for when you need a place to temporally hold it until you are ready for it again.
While a renovation is happening in your home
While you are staging your house for sale
Holding a family heirloom piano till next family member is ready for it
Stock for a piano store
Stock for a piano distributor
These are a few of the more common ones, but there are any number of reasons why you might need it stored.
Piano Storage quote
If you would like to learn more, contact our piano moving department and they would be happy to assist you.
For online move and storage quote.
Click here: Piano Storage Quote and on step 2 pick: "Into Braymore Storage"