Mini Crane lifting a Swim Spa
A picture is worth a thousand words. Sometimes you have to see it firsthand to understand how a smaller mini crane might be solution for your particular craning need.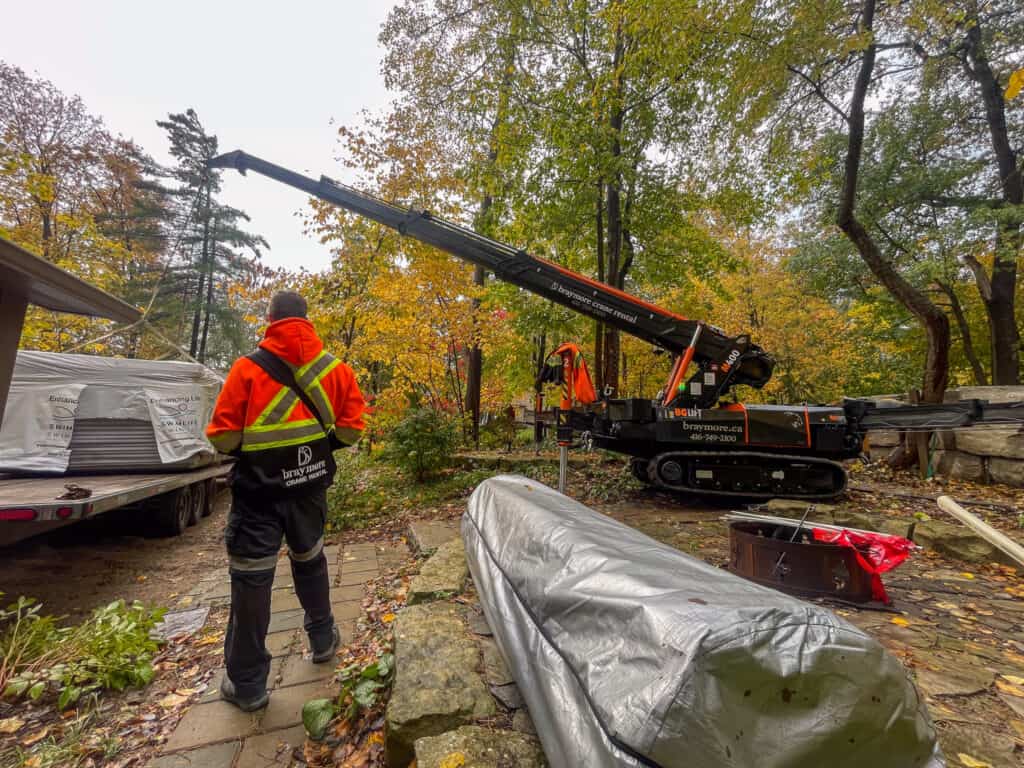 There is always more than one way to do something. Craning is no different. On this job we decided to use the BG Lift mini crane to lift this 2200 pound 17 foot long swim spa into place.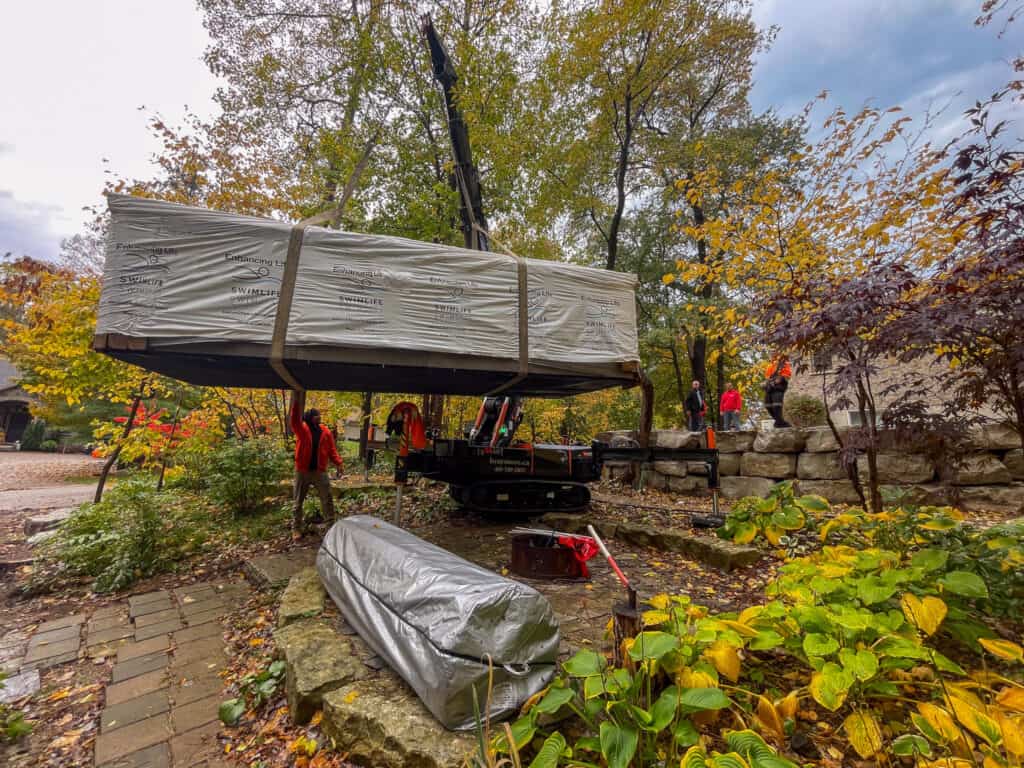 One of the main reasons why this crane was chosen, was due to where it was being delivered. When you are 2 hours away from the city, out in cottage country, smaller cranes can be a much more economical solution.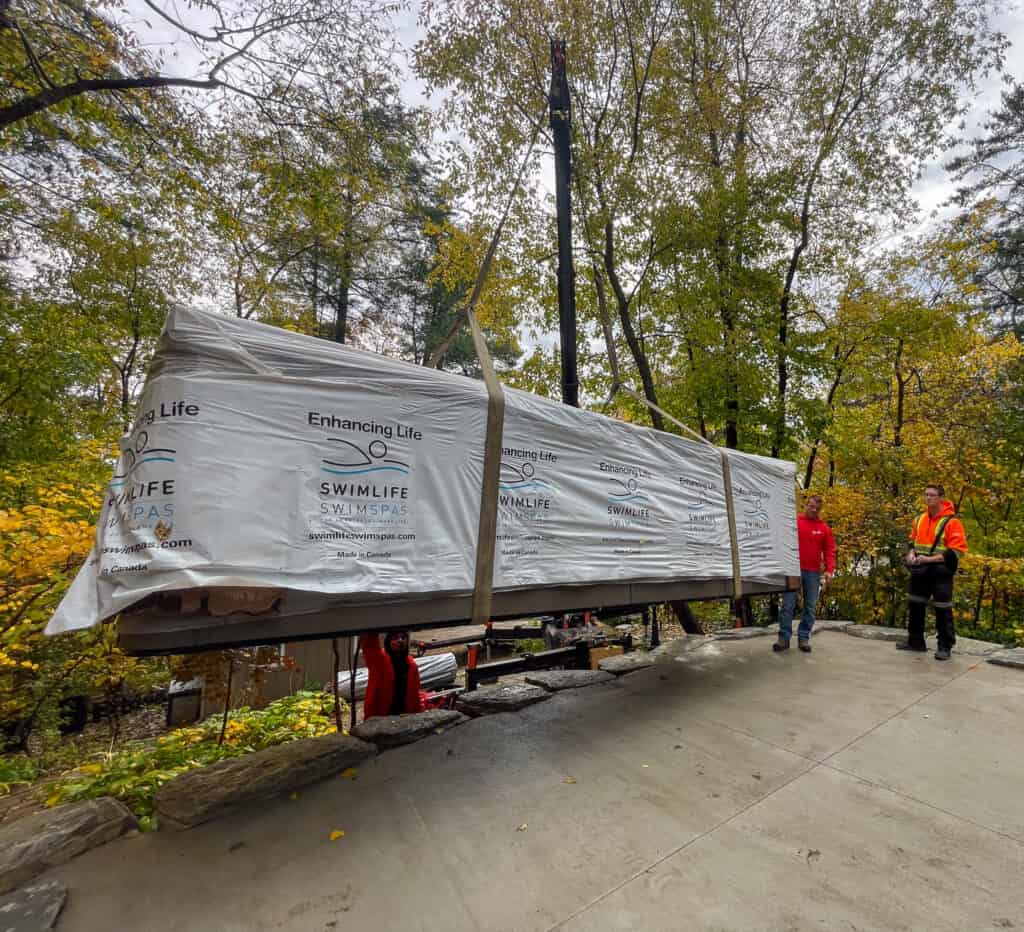 If you think about it, that is a pretty impressive crane lift for such a small crane.
Want to learn more about mini cranes? Check out some of our other articles and post. Better yet, contact our crane department to see which crane might be best suited for your needs.