The Challenge: Schimmel makes only two of these sleek, streamlined beauties per year. Needless to say, they require special handling, care and discretion to move.
The Solution: One or two of these are thought to exist in the GTA. Braymore has moved one multiple times for a local owner and for the store that sells them.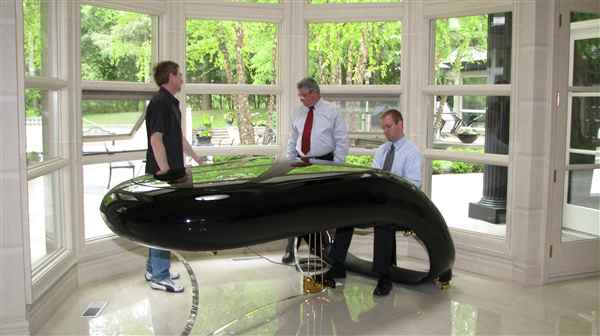 This is obviously a high end piano move. This customer does not want just anyone to touch their piano. This Schimmel Concert grand piano move is totally different then any other grand piano move out there. It requires a custom piano skid designed by Schimmel and twice the manpower that you would normally use to move a grand piano of this size to prevent it from falling over. There is no do overs, it has to be done the right way, the first time around. You want the most knowledgeable piano movers running a piano move like this one.