The exacting project of moving this beautiful, white grand piano in Richmond Hill demanded care and expertise at every step.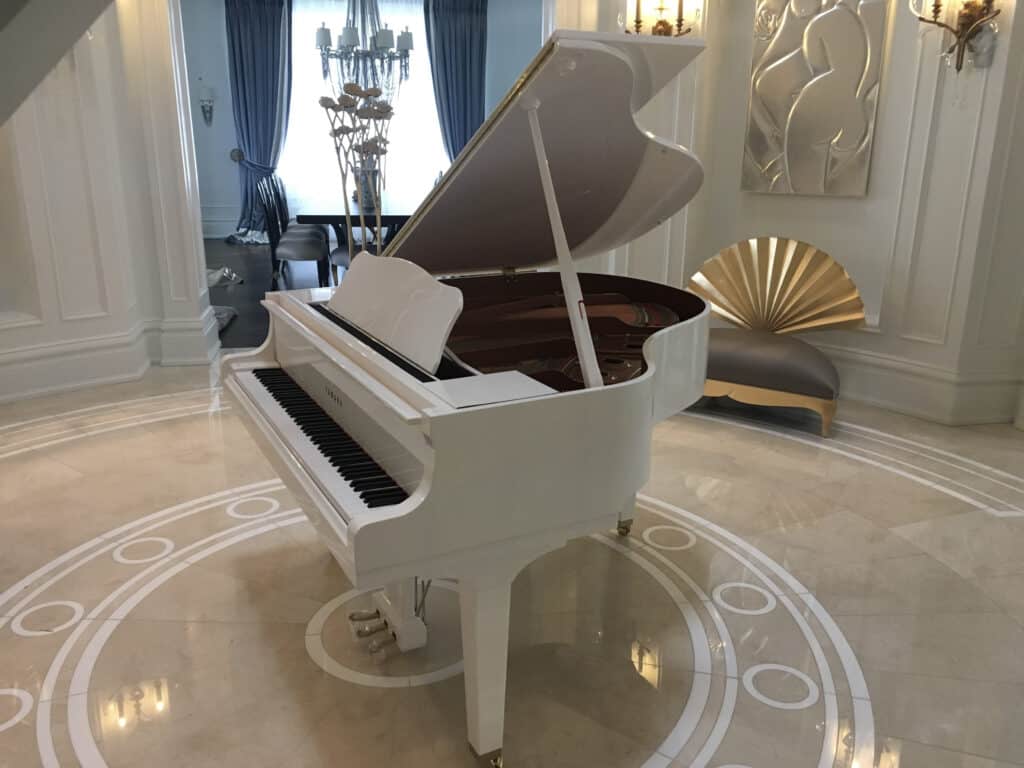 PIANO MOVERS FOR RICHMOND HILL
---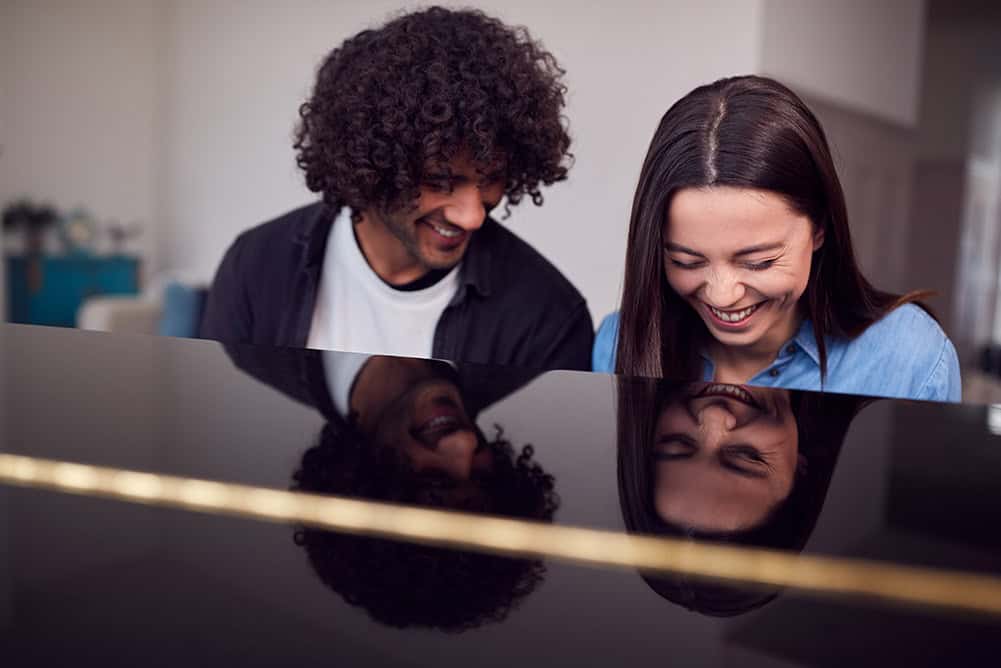 Much of Braymore's moving activity consists in piano moving projects to, from and within Richmond Hill, Ontario. An estimated 500 Richmond Hill households are owners of traditional family pianos. Richmond Hill, Ontario is home to such places as the Richmond Hill Public Library (with four branches) and The Richmond Hill Heritage Centre, not to mention performance venues like The Richmond Hill Centre For The Performing Arts and houses of worship. Places that have chosen Braymore over the years to move pianos to and from their venues.
Richmond Hill piano retailers have relied on us to move brand name pianos for their customers.
Braymore is an ideal piano mover of record for Richmond Hill, Ontario piano moves with our moving fleet located 24 km to or from Richmond Hill's city centre, a 40 minute move to Yonge Street and Teston Road under good traffic conditions.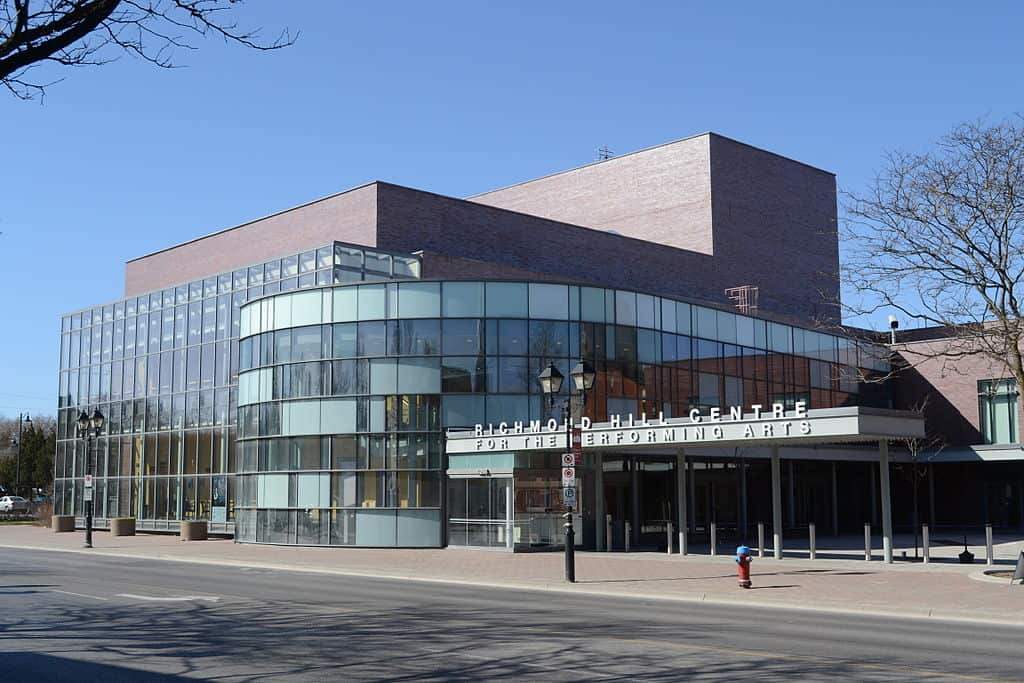 The Richmond Hill Centre For The Performing Arts Source:
Raysonho
at the
English-language Wikipedia
,
CC BY-SA 3.0
,
Link
Are you a Richmond Hill, Ontario cultural centre or musical performance venue with a Braymore Piano Moving story? We would feel privileged to hear from you and share it here, along with a link to your establishment.
---
Frequently asked Richmond Hill piano moving questions