Braymore piano moving truck seen through Oakville piano showroom window.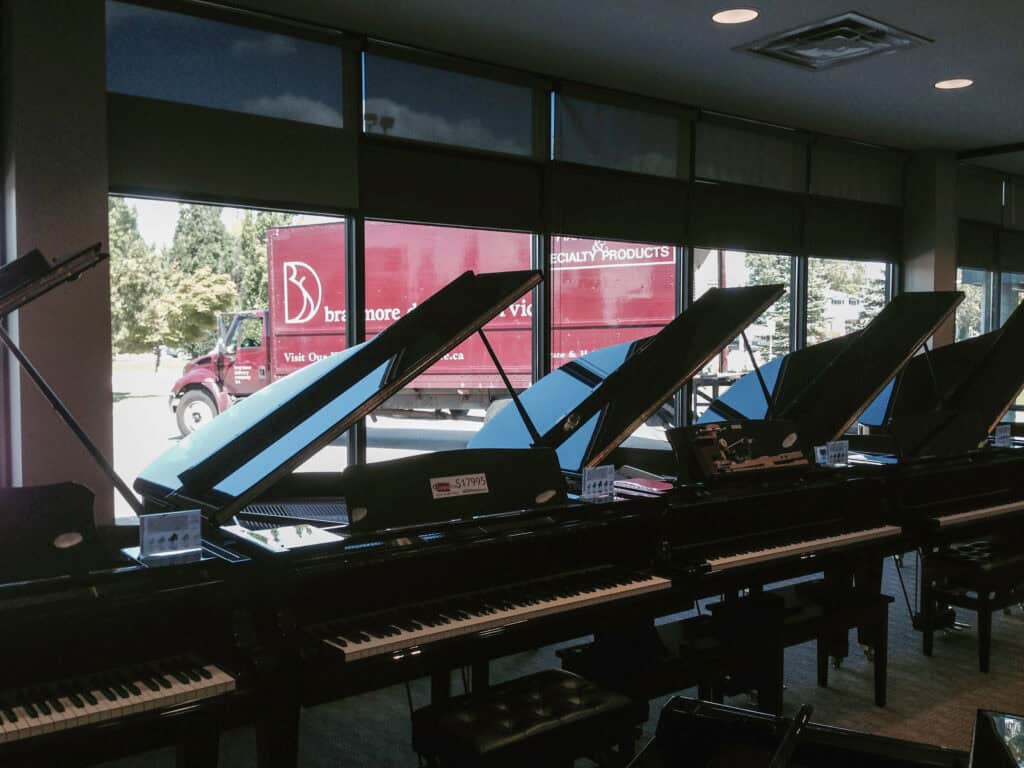 Oakville Piano Movers of record
---
"It was a sheer delight using Braymore"
On-time and professional Oakville to Toronto piano move
Braymore arrived to move our piano from Oakville to Toronto. They were professional, arrived on time, took excellent care of moving it up stairs and to the new owners. I was very impressed with the attitude of the three men moving the piano, the way they talked to each other and the way they all listened to each other. It was a sheer delight using this company.
Deborah H Sewell | Oakville
---
"Excellent"
Oakville move went way above and beyond
Excellent. Josh is an absolute superstar. The three young men were fabulous and went way above and beyond. So friendly. So helpful. These guys are Great!!!
Braymore customer | Oakville
---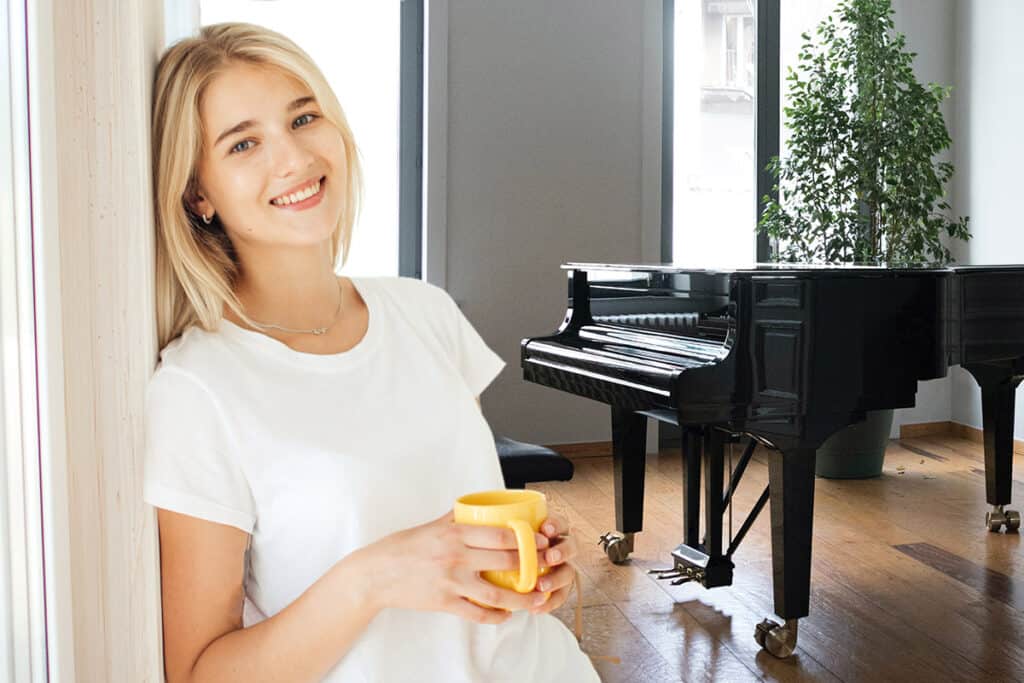 Much of Braymore's moving activity consists in piano moving projects to, from and within Oakville, Ontario. An estimated 600 Oakville households are owners of traditional family pianos. Oakville, Ontario is home to such places as the Oakville Lighthouse, Kerr Village and the Bronte Fisherman's Memorial, not to mention performance venues like Oakville Centre for the Performing Arts and houses of worship. Places that have chosen Braymore over the years to move pianos to and from their venues.
Oakville piano retailers have relied on us to move brand name pianos for their customers.
Braymore is an ideal piano mover of record for Oakville, Ontario piano moves with our moving fleet located 50 km to or from Oakville's city centre, a 40 minute move to QEW and Trafalgar Road under good traffic conditions.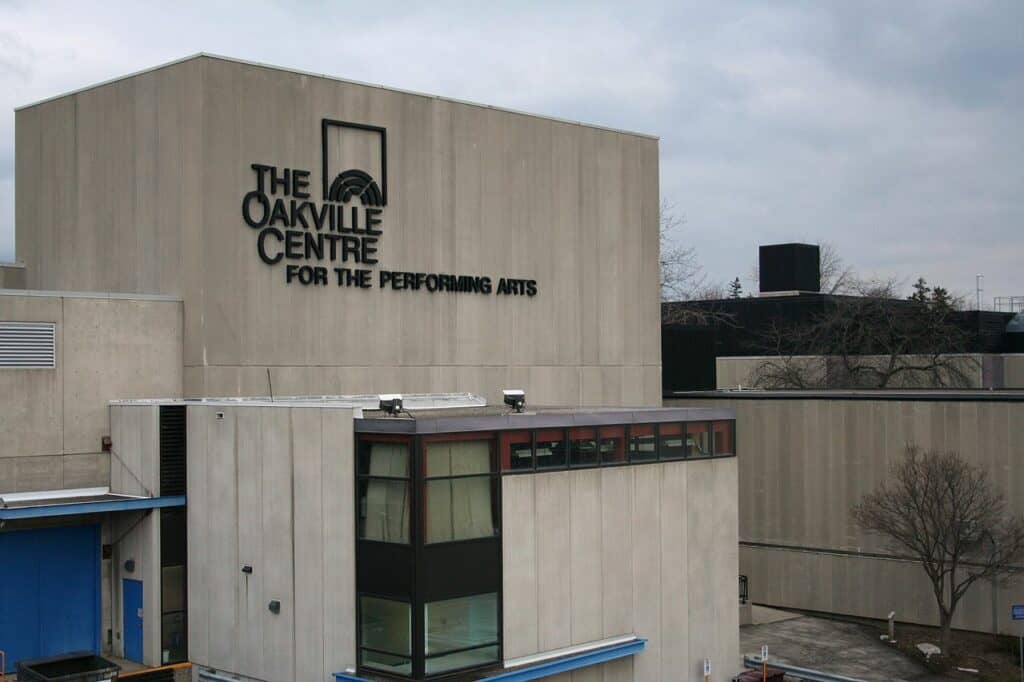 The Oakville Centre for the Performing Arts. Source:
Whpq
at the
English-language Wikipedia
,
CC BY-SA 3.0
,
Link
Are you a Oakville, Ontario cultural centre or musical performance venue with a Braymore Piano Moving story? We would feel privileged to hear from you and share it here, along with a link to your establishment.
---
Frequently asked Oakville piano moving questions