This carefully wrapped baby grand is part of a piano move in North York. Cushioned and strapped to a purpose built skid, Braymore's team is expertly guiding the piano up stone steps. The Toronto-area piano move was executed perfectly without a scratch.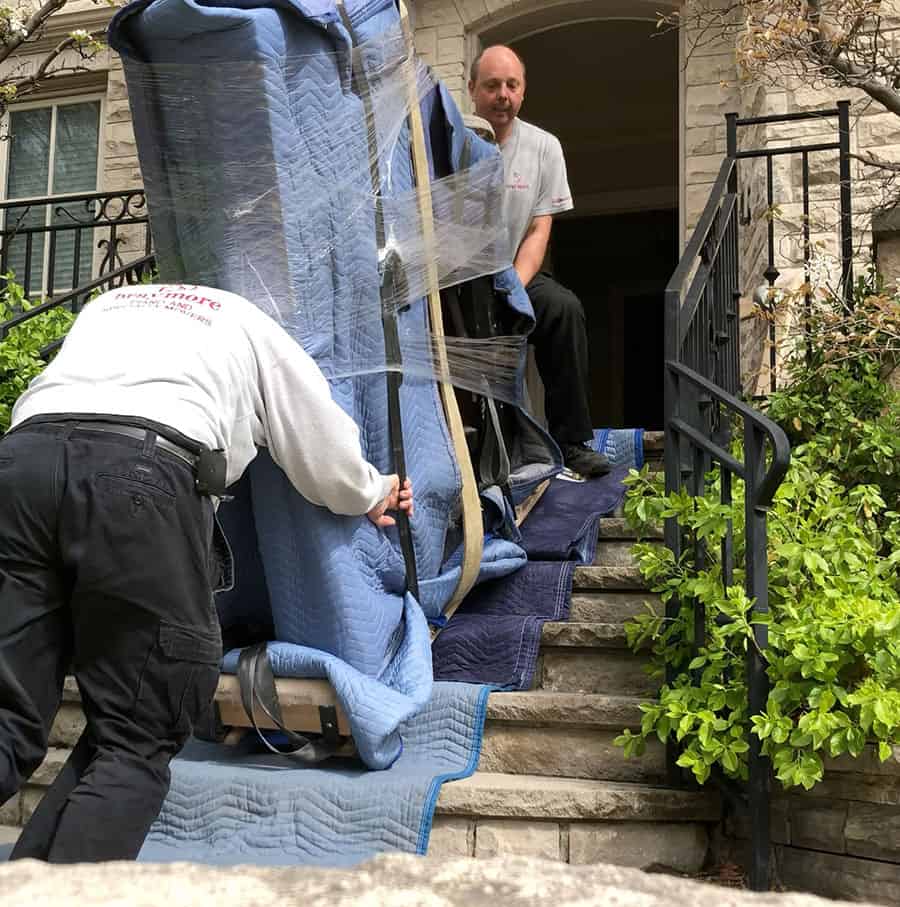 North York Piano Movers
---
"Actually cares about their customers"
Praise from a transportation company, delivery in North York
Braymore is one of those rare businesses that actually cares about their customers. They have integrity and it starts with their owners and filters through their entire organization. They charge fairly and operate professionally. I have no hesitation recommending them.
CDS Transportation Services
---
"In and out in 20 minutes"
Piano delivery to a North York condo tower
Got my Yamaha CLP-685 digital piano delivered today to a condo tower in North York. The delivery team was on time, I didn't even have to meet them at the front, they talked to the concierge themselves and figured out the way into the loading area of my building. All I had to do was to unlock the service elevator for them.
They did an amazing job — in and out in 20 minutes, they delivered a 400 lb box to my door and then the next thing I know they have assembled the piano in the hall and carried it into my apartment (this was the only option because there is not much space in my apartment for them to work in). Extremely professional, quick, and friendly. All I know is that at 2pm today I had some empty space in my study and 20 minutes later there was a piano there.
A squad of magicians. I will definitely use Braymore when I move out of my condo.
Customer | North York