Braymore's team moving a baby grand piano into a Markham, Ontario residence. The Markham home owner appreciated Braymore's attention to detail, including the use of cling wrap to secure the grand piano's lid against swinging open during the move.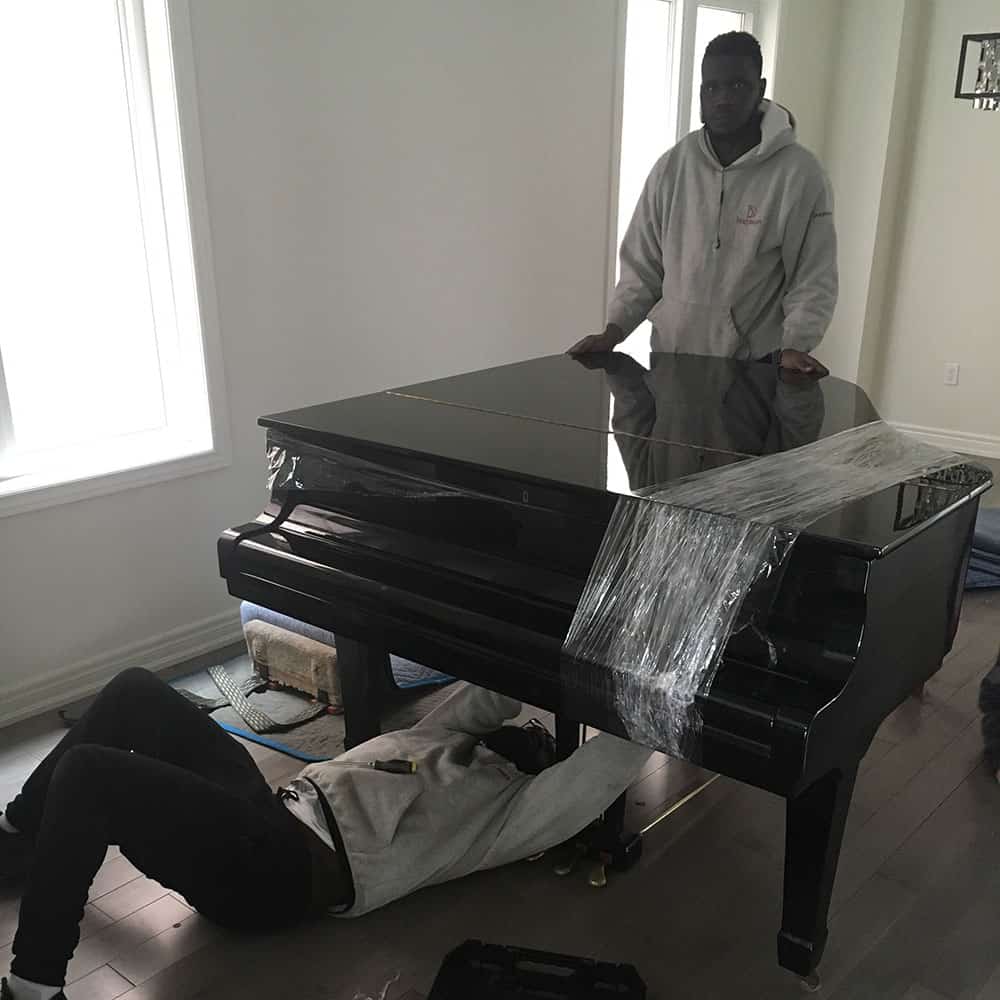 MARKHAM PIANO MOVERS
---
High Professionalism
Brampton to Markham Grand Piano Move
My partner and I booked your company to move my Baby Grand Piano from my Brampton residence to Markham. The three gentleman who arrived were Mark, Trillium and Noah. They were professional, polite and took a lot of care in the handling of my piano. They were a delight to meet, and I will make sure that your company's name will be used as a referral. Please thank these three gentlemen for us again. As Braymore employees, you should be proud of their high professionalism.
Best regards, Valerie
---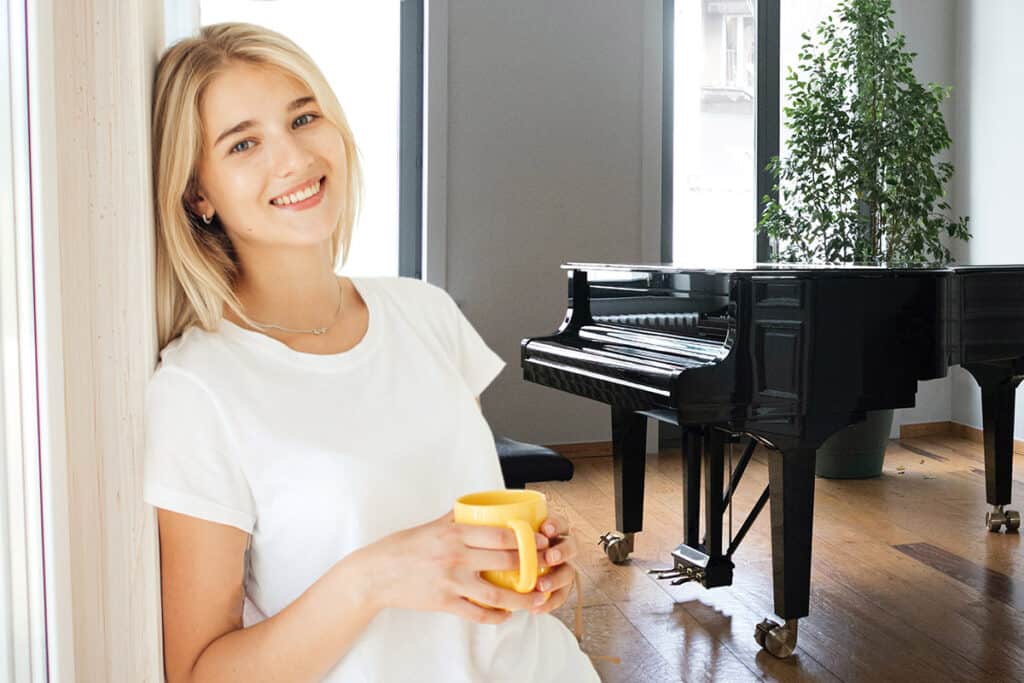 Much of Braymore's moving activity consists in piano moving projects to, from and within Markham, Ontario. An estimated 2,000 Markham households are owners of traditional family pianos. Markham, Ontario is home to such places as Markham Village, Thornhill and Unionville, not to mention performance venues like the Flato Markham Theatre and houses of worship. Places that have chosen Braymore over the years to move pianos to and from their venues.
Markham piano retailers have relied on us to move brand name pianos for their customers.
Braymore is an ideal piano mover of record for Markham, Ontario piano moves with our moving fleet located 21 km to or from Markham's city centre, a 40 minute move to Highway 7 and Kennedy Road under good traffic conditions.
The Civic Centre, a Markham, Ontario landmark more than fleetingly familiar to Braymore piano movers. Source:
Raysonho
at the
English-language Wikipedia
,
CC BY-SA 3.0
,
Link
Are you a Markham, Ontario cultural centre or musical performance venue with a Braymore Piano Moving story? We would feel privileged to hear from you and share it here, along with a link to your establishment.
---
Frequently asked Markham piano moving questions