Crane Swim Spas
The Challenge: Swim Spas are very large and difficult to get in some peoples yards. Sometimes there are no physical paths large enough to get where you need to go.
The Solution: If you are having trouble figuring out how to get your swim spa in, call Braymore to find out how we can move and crane your swim spa.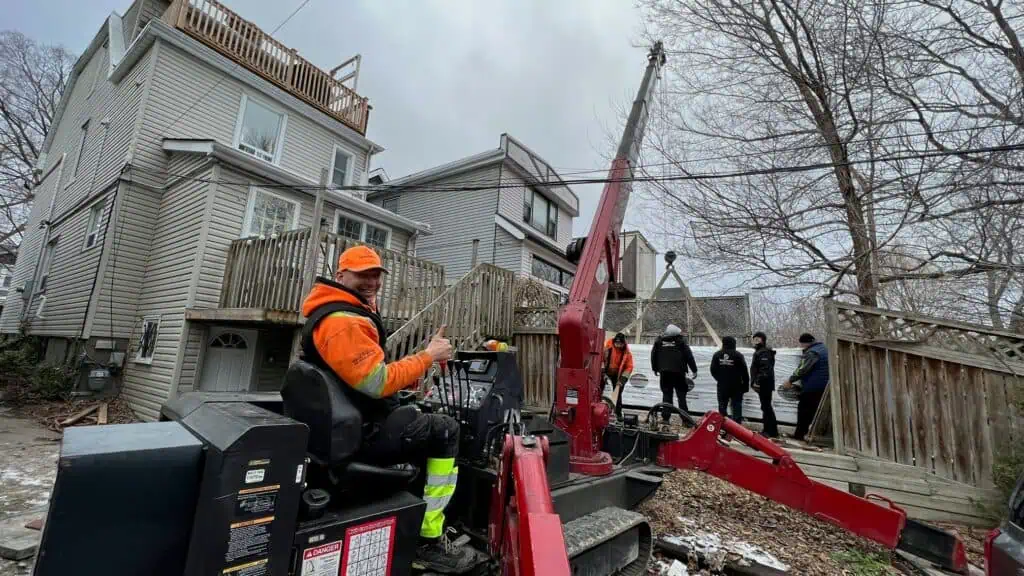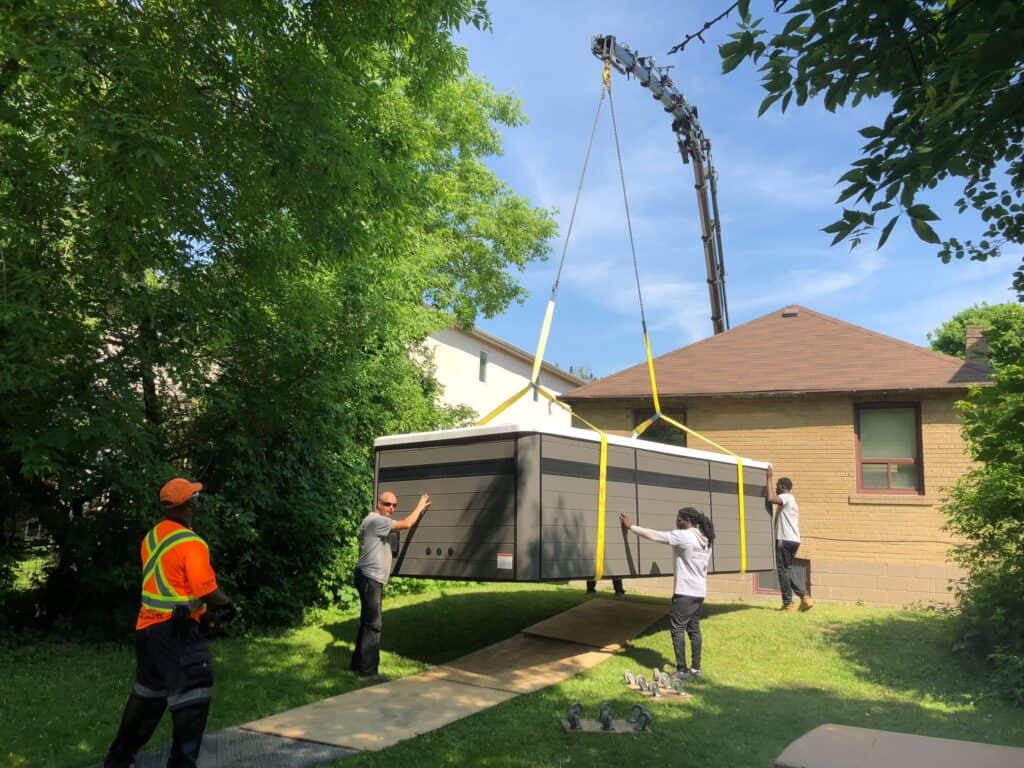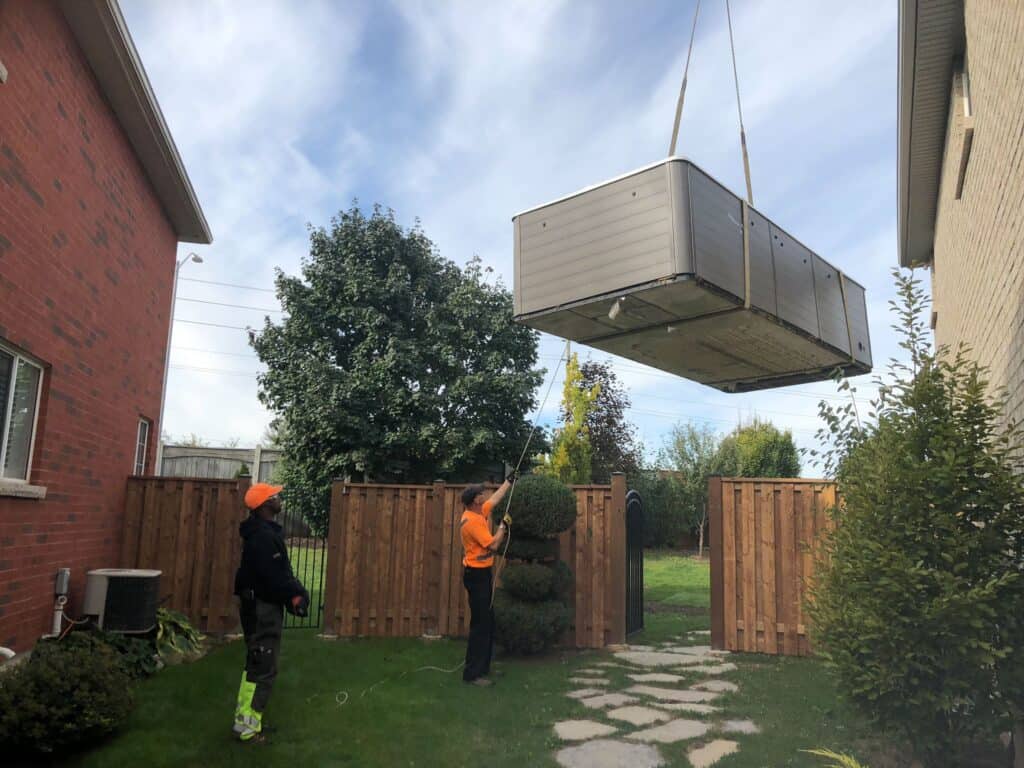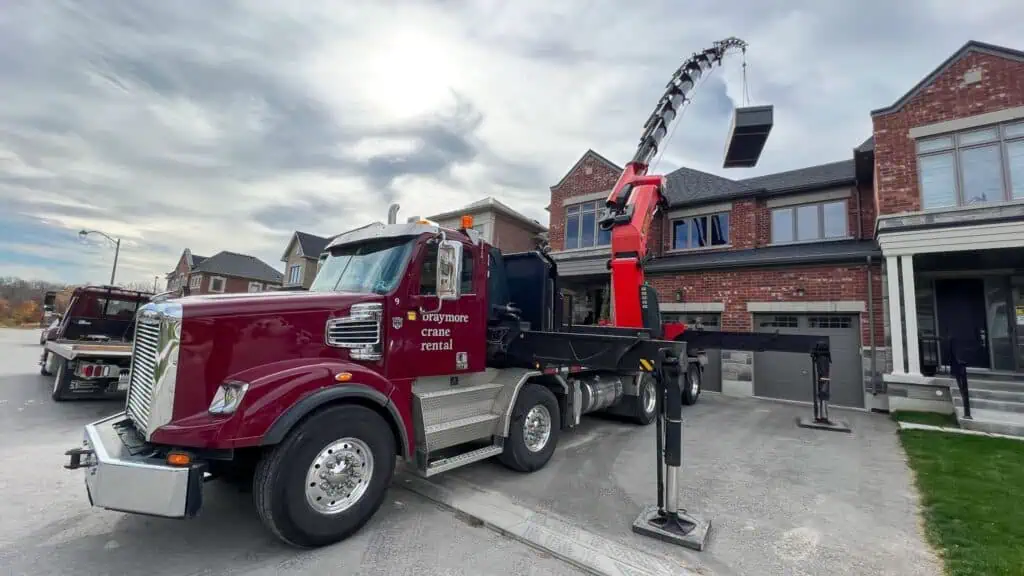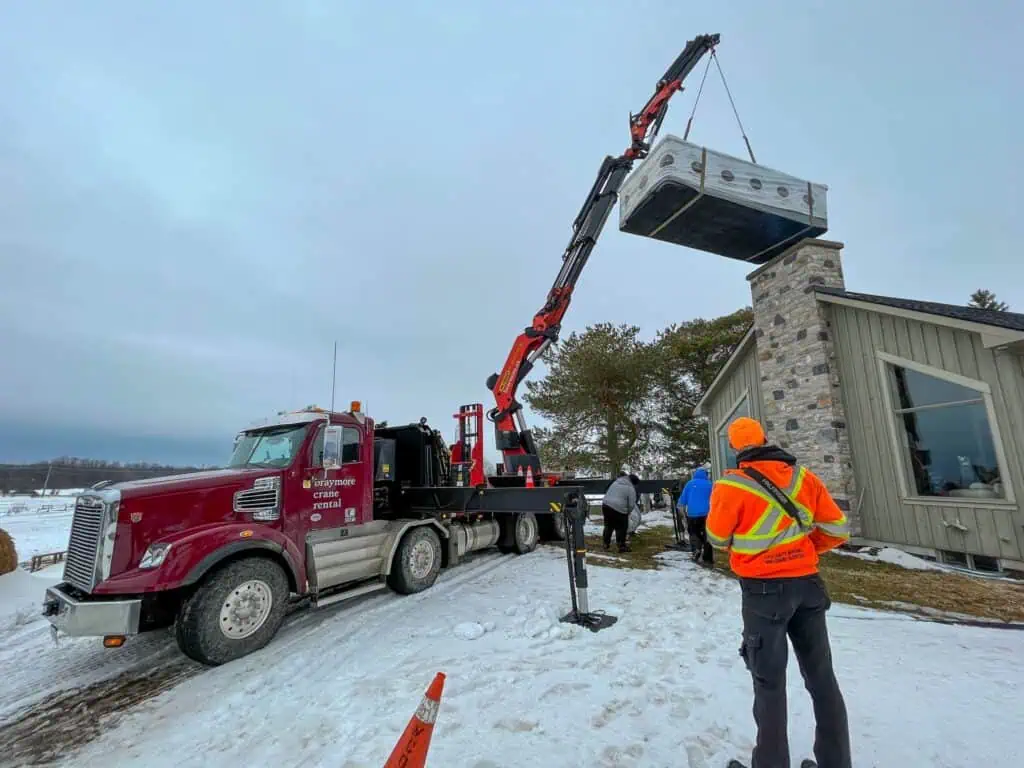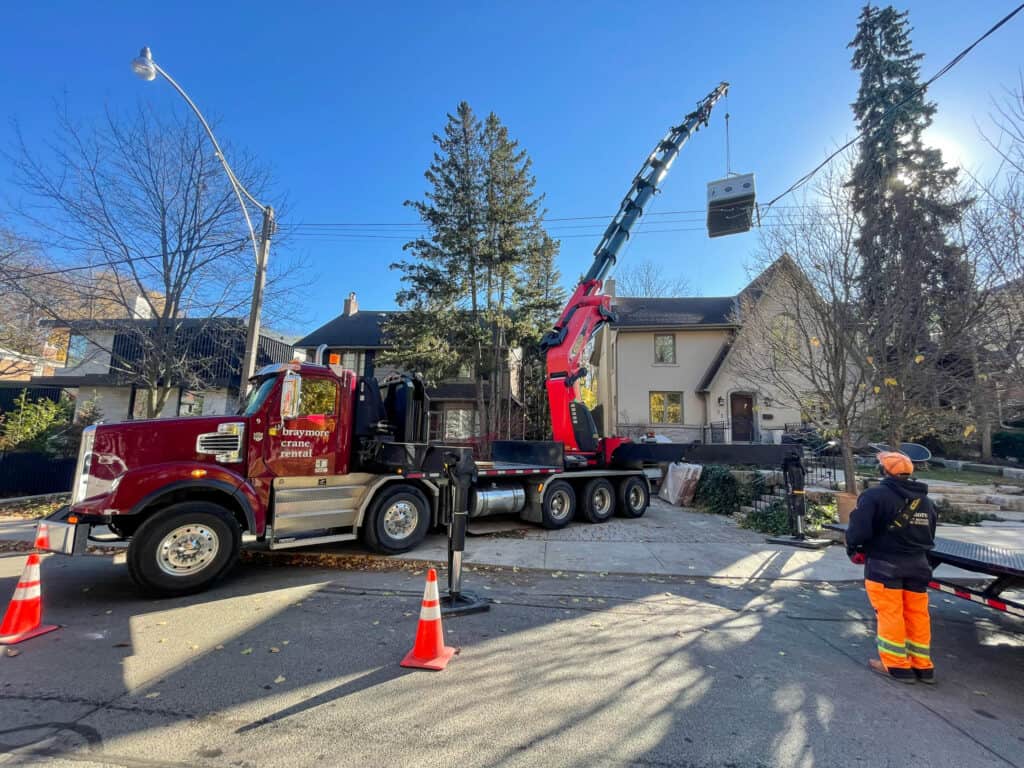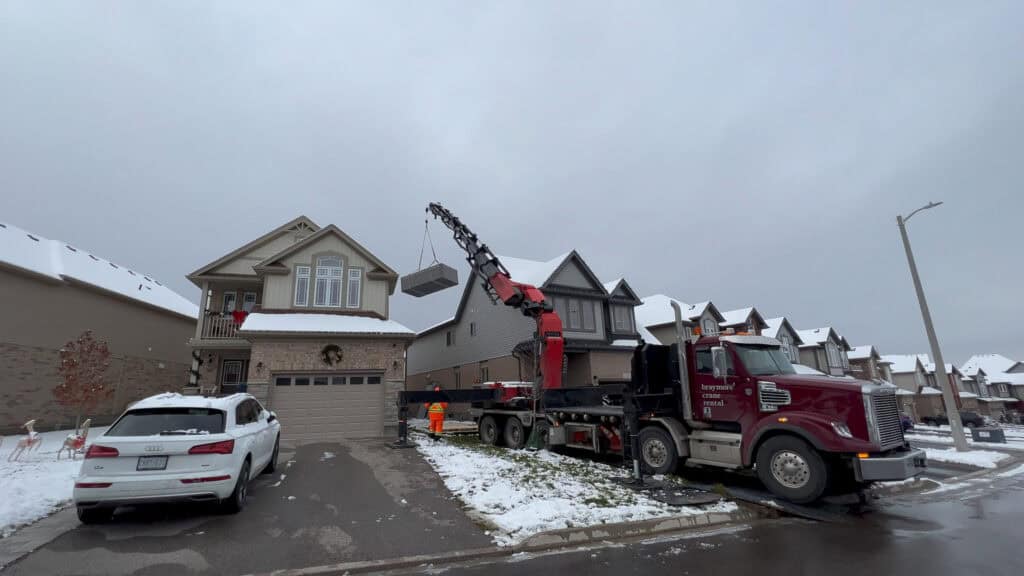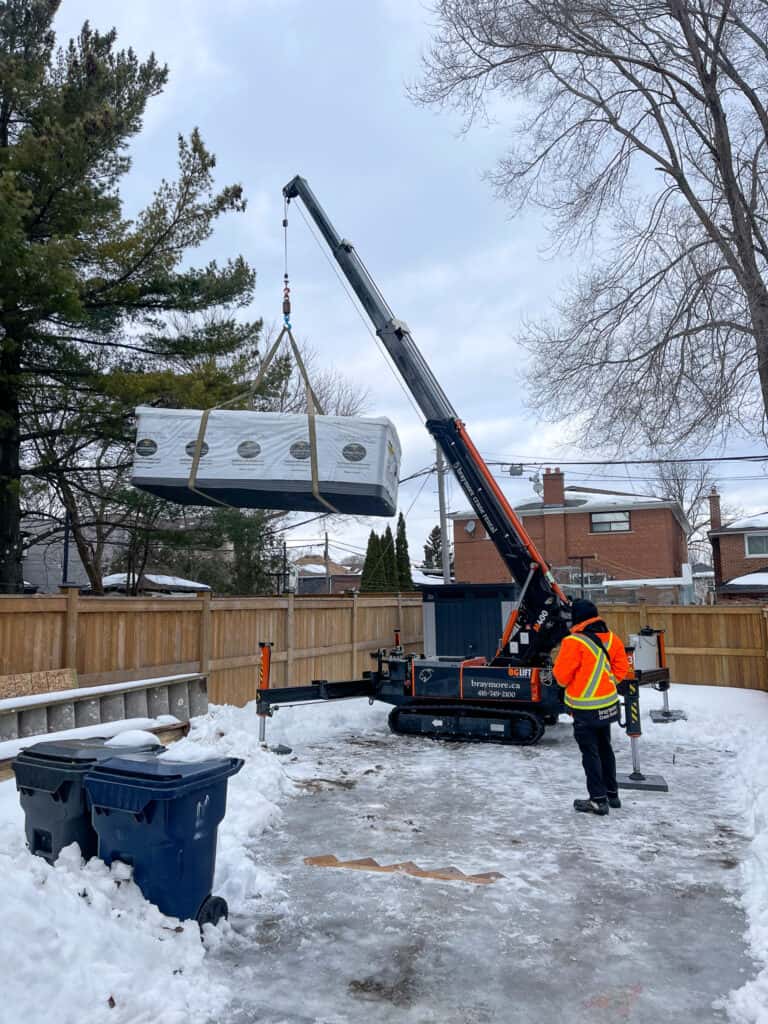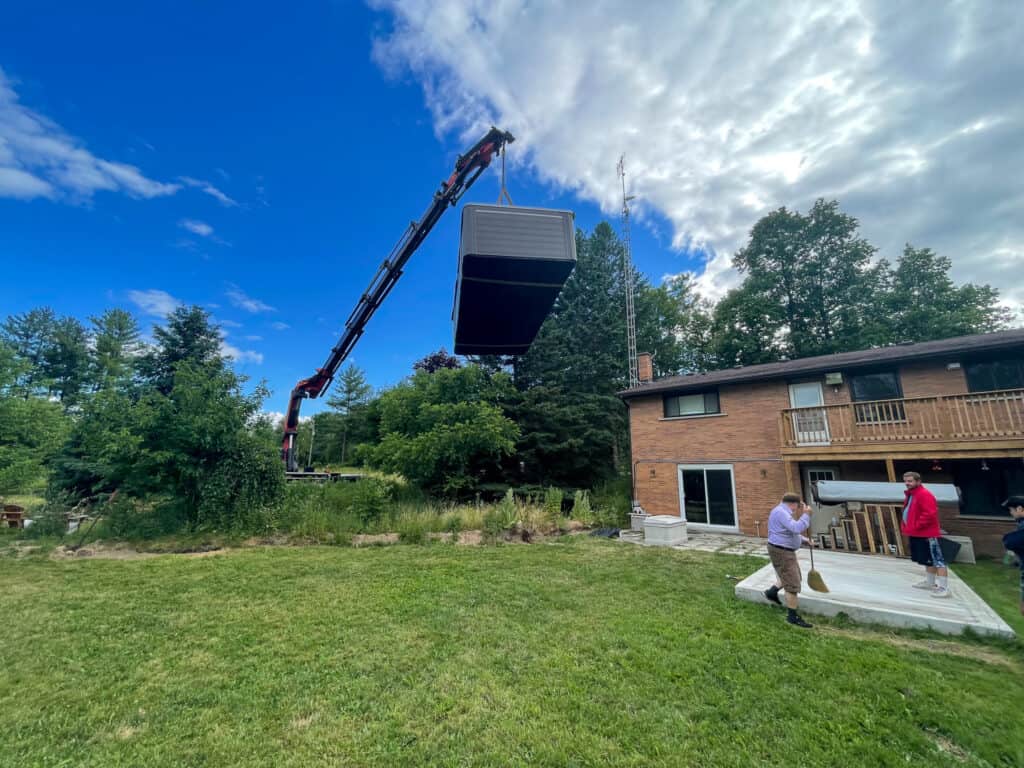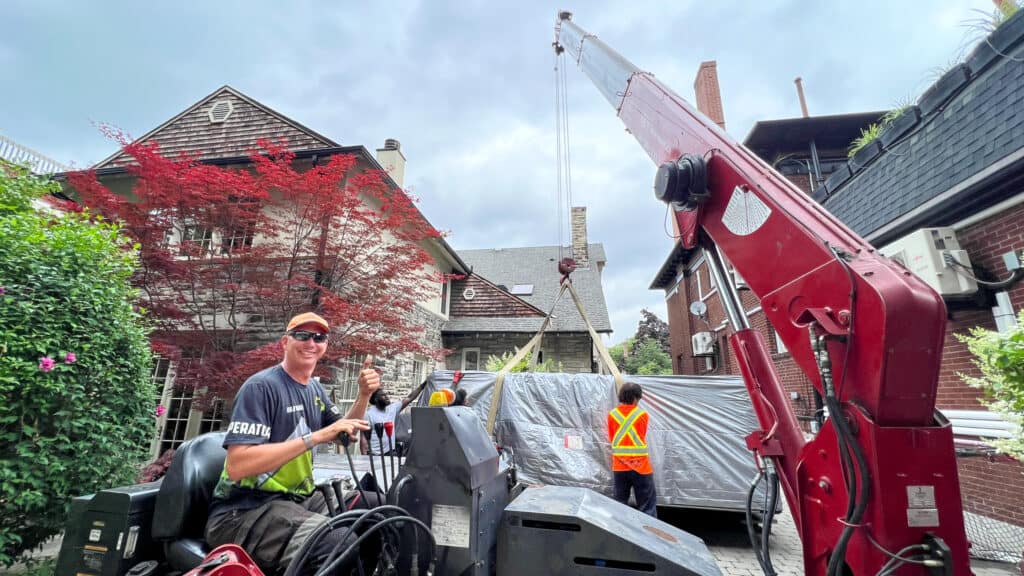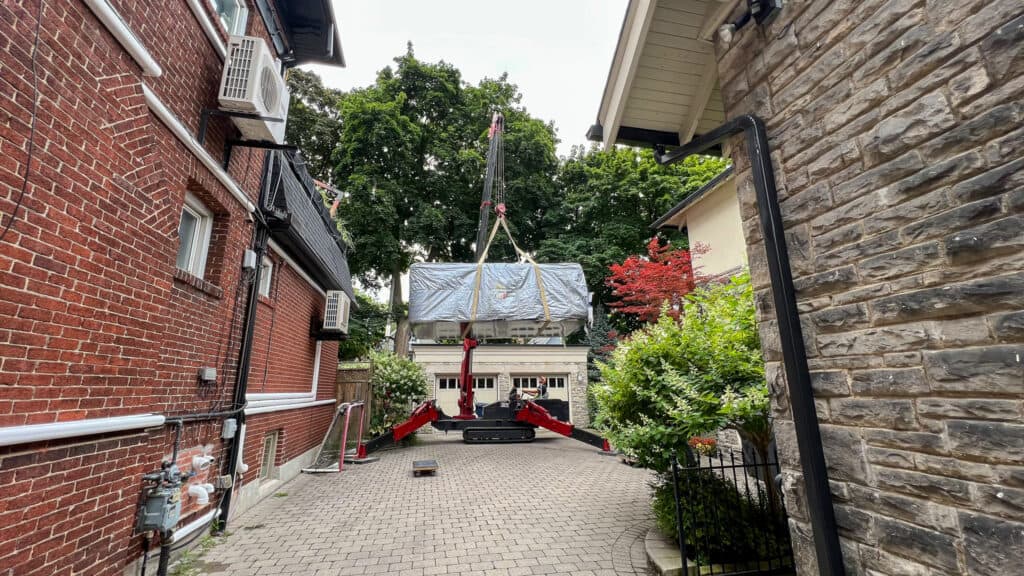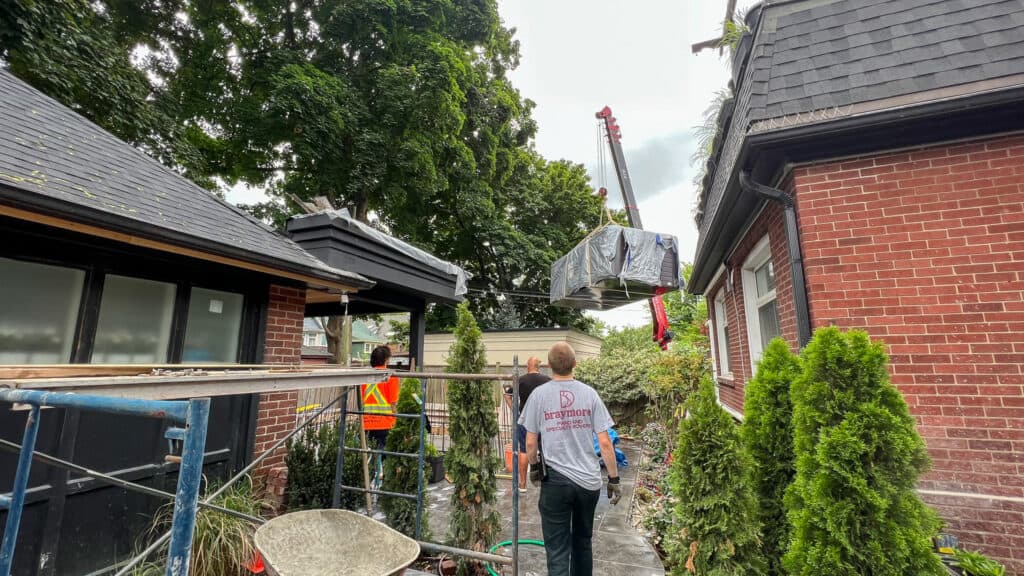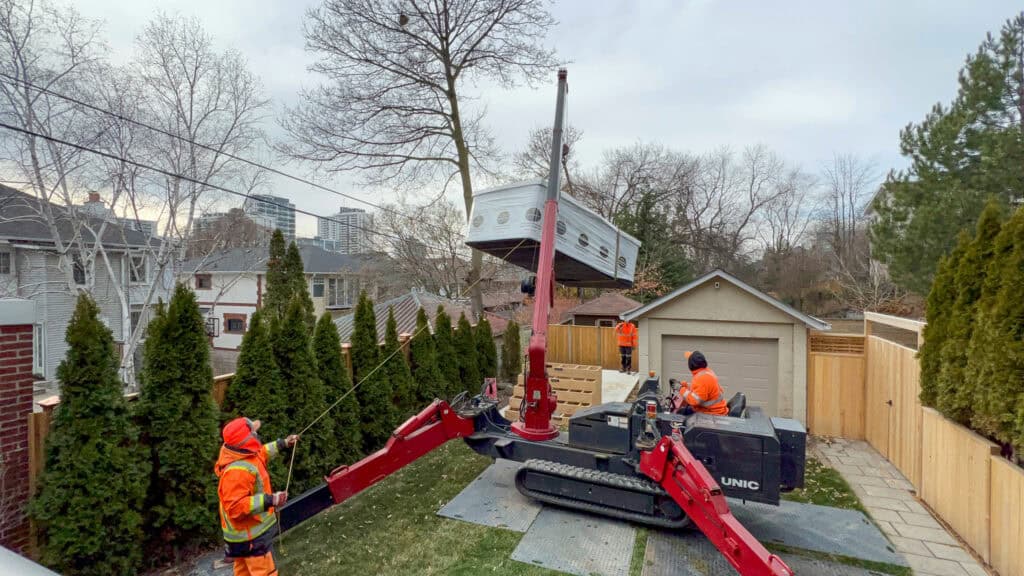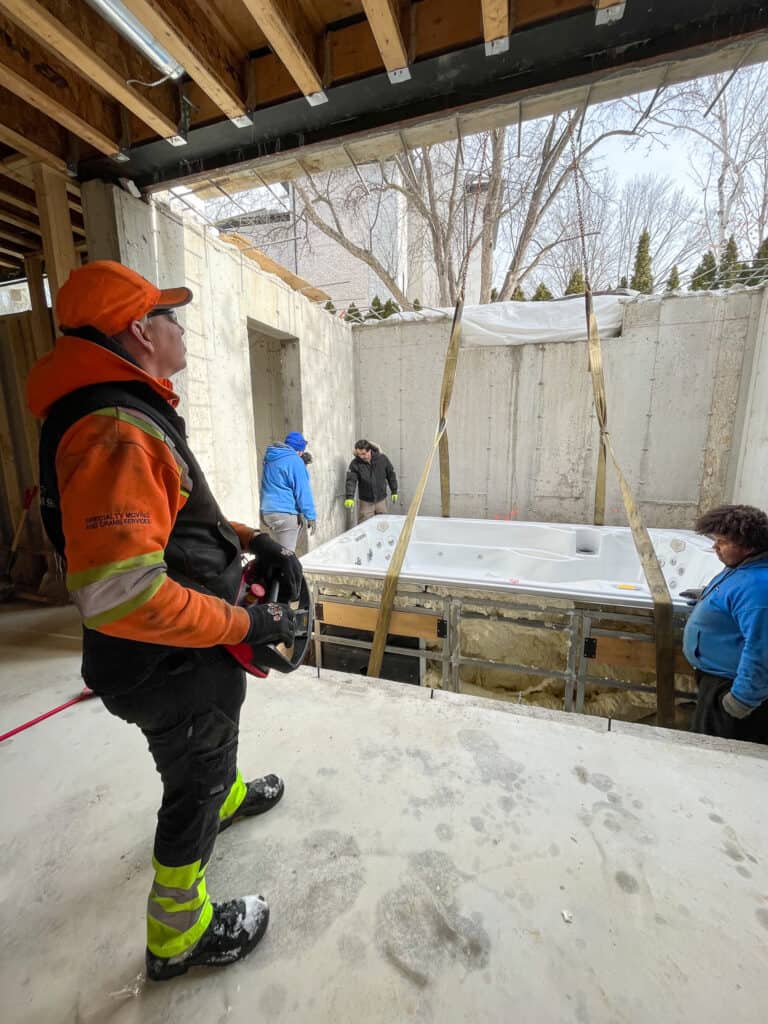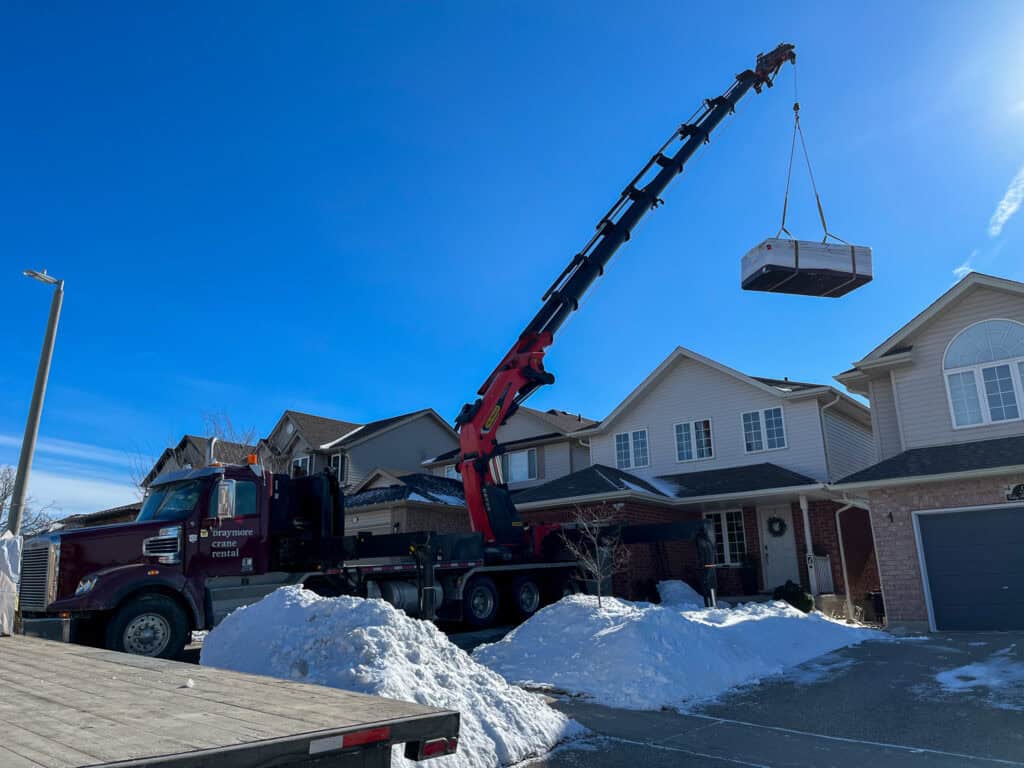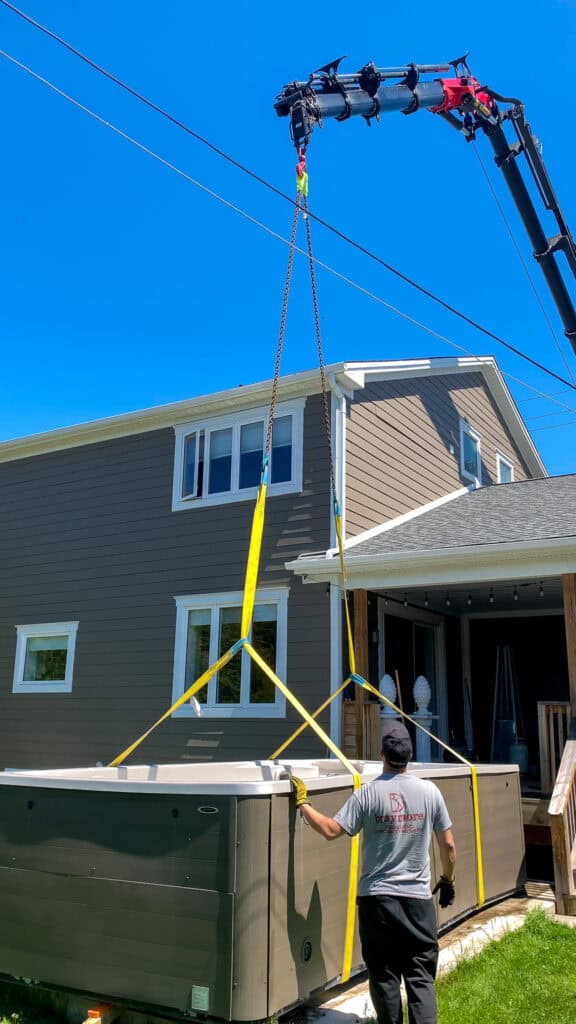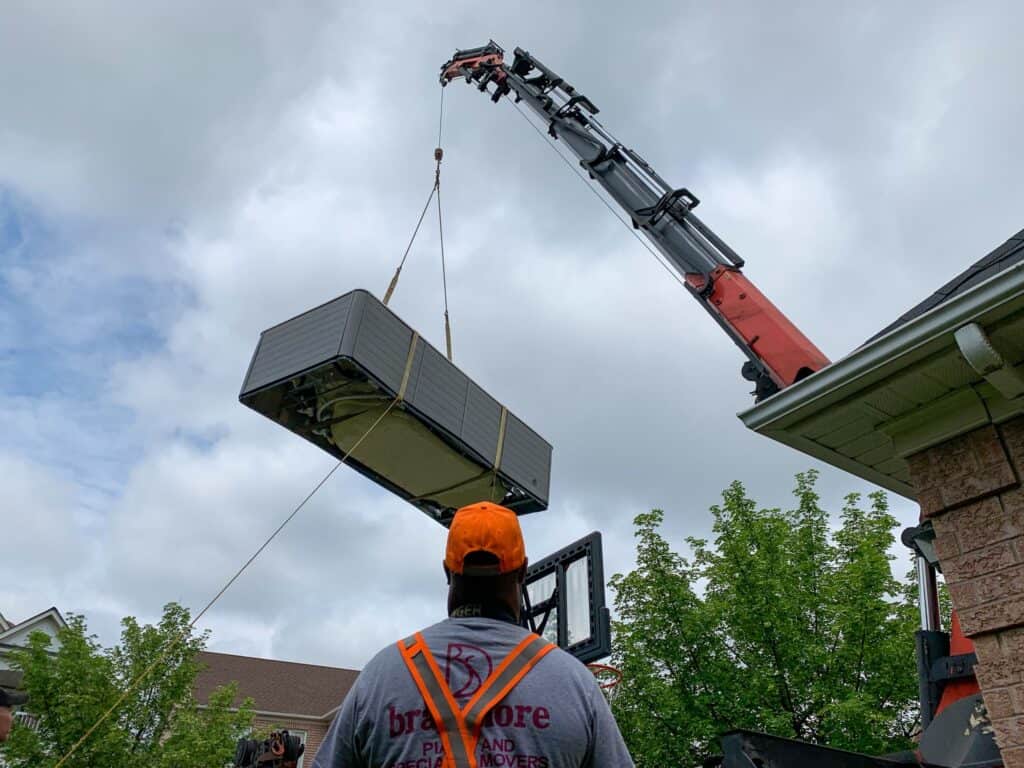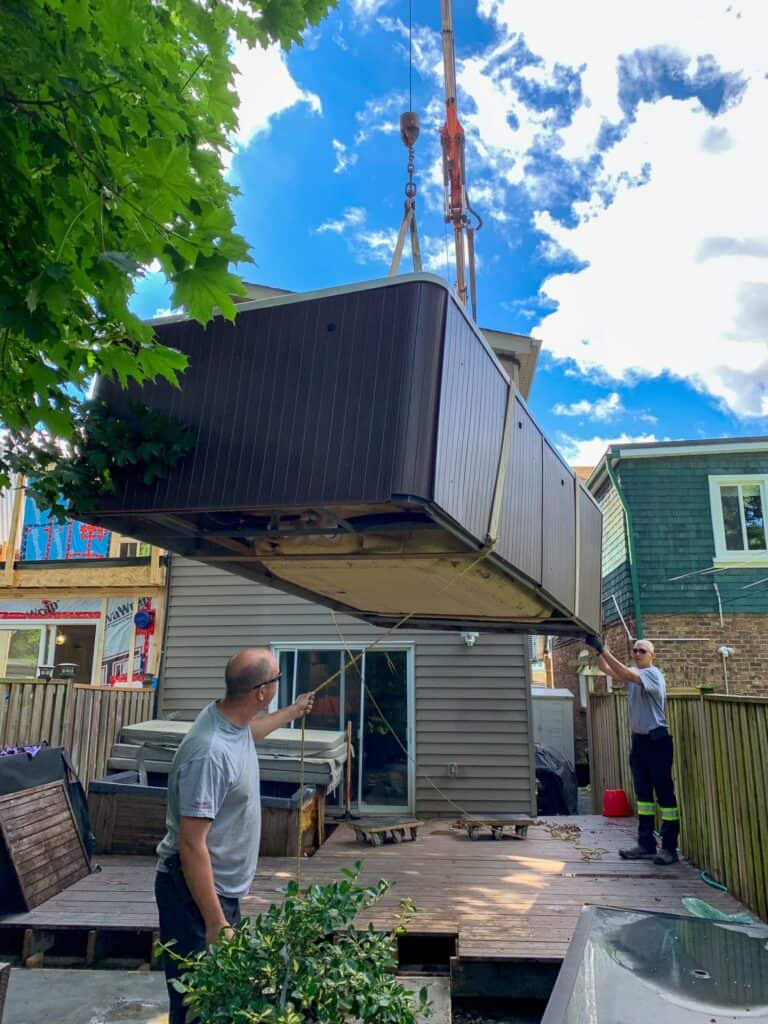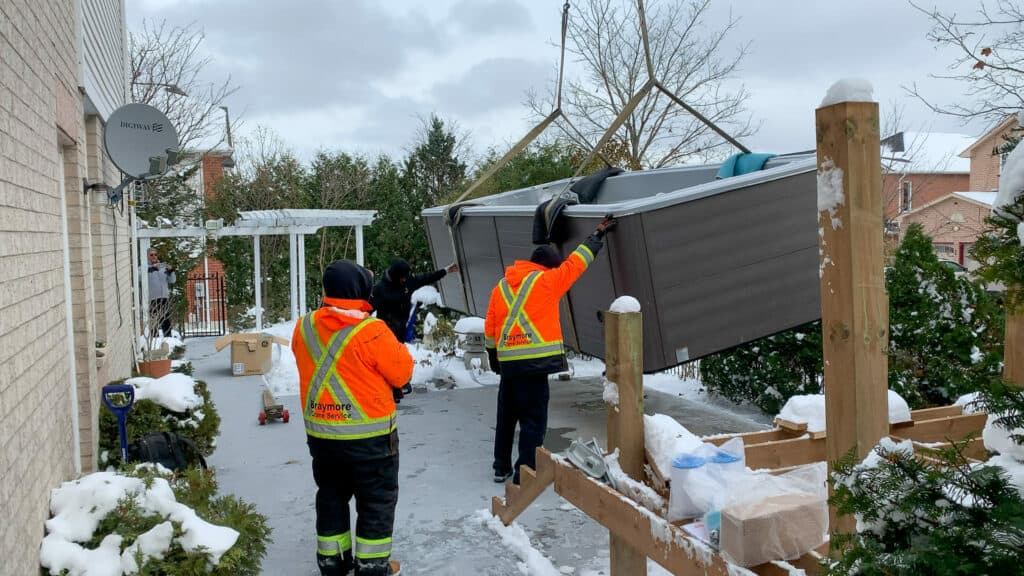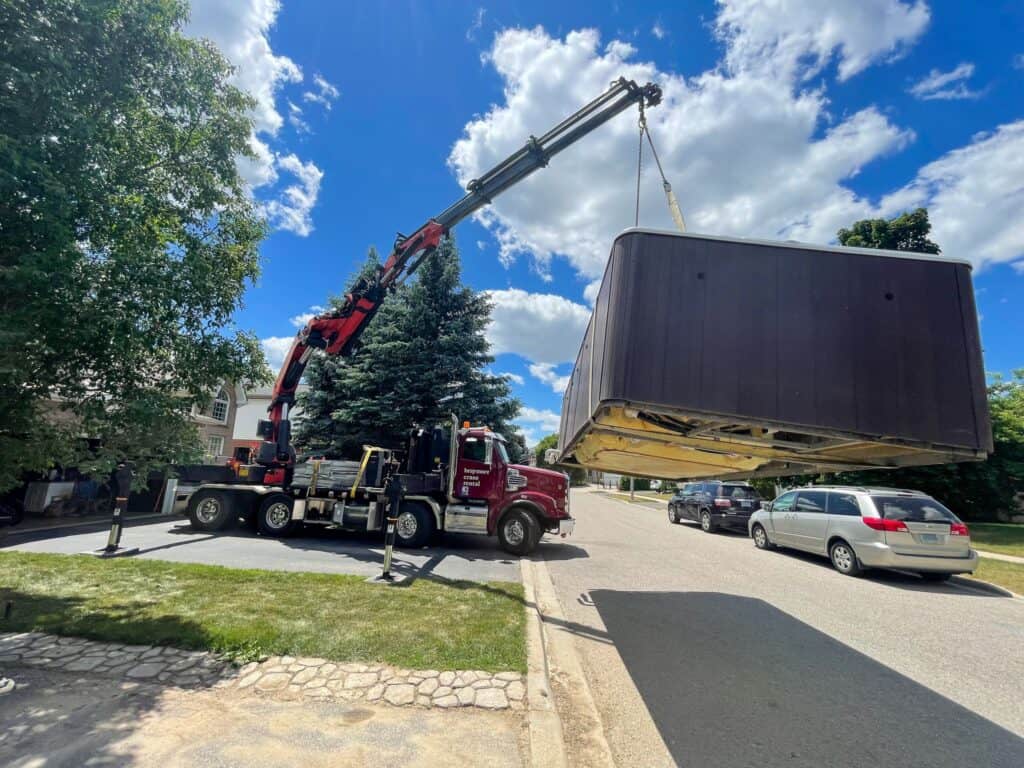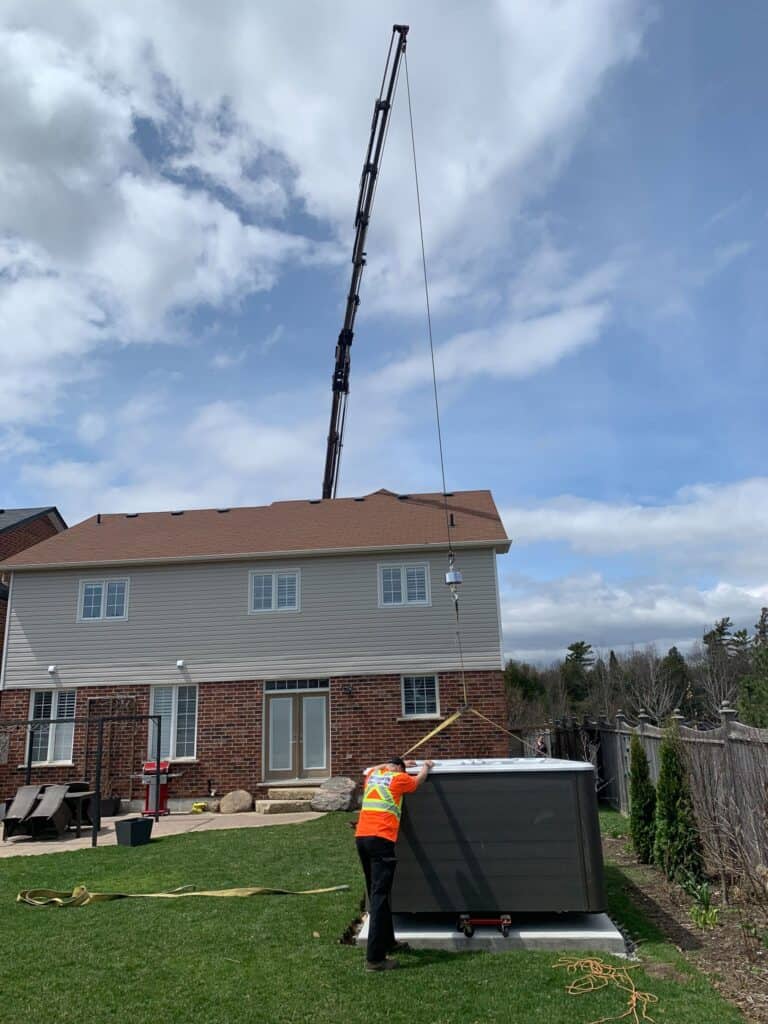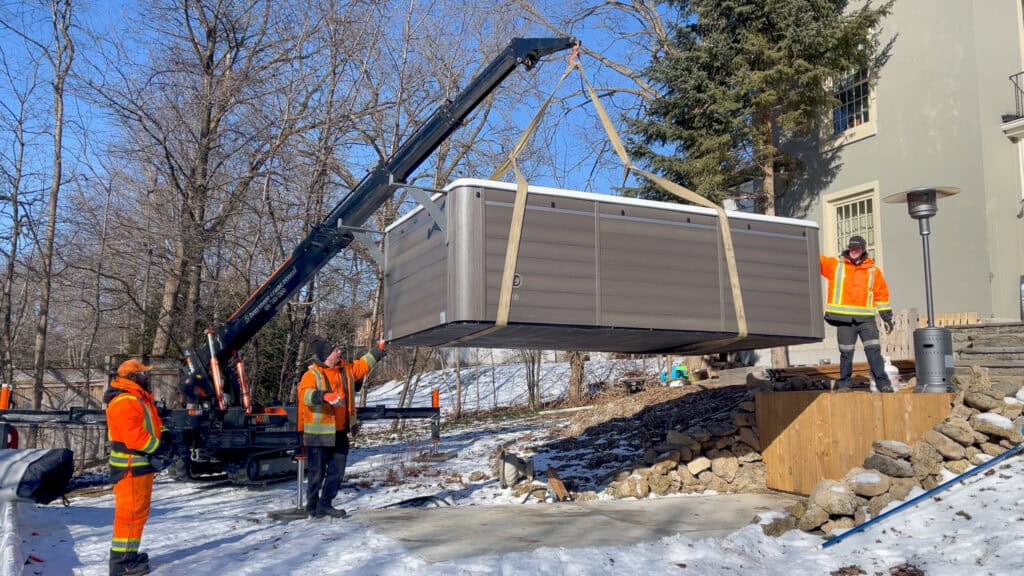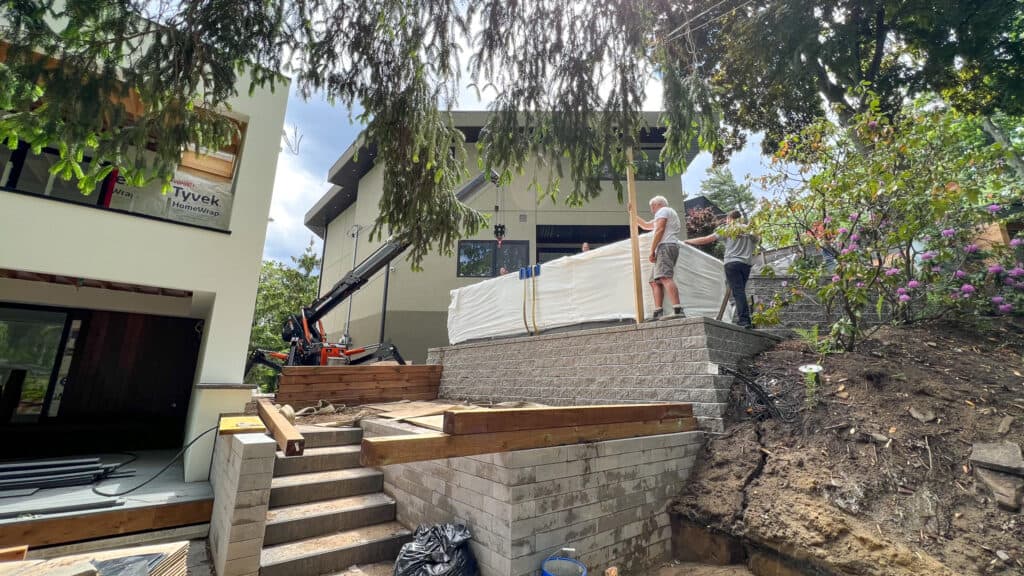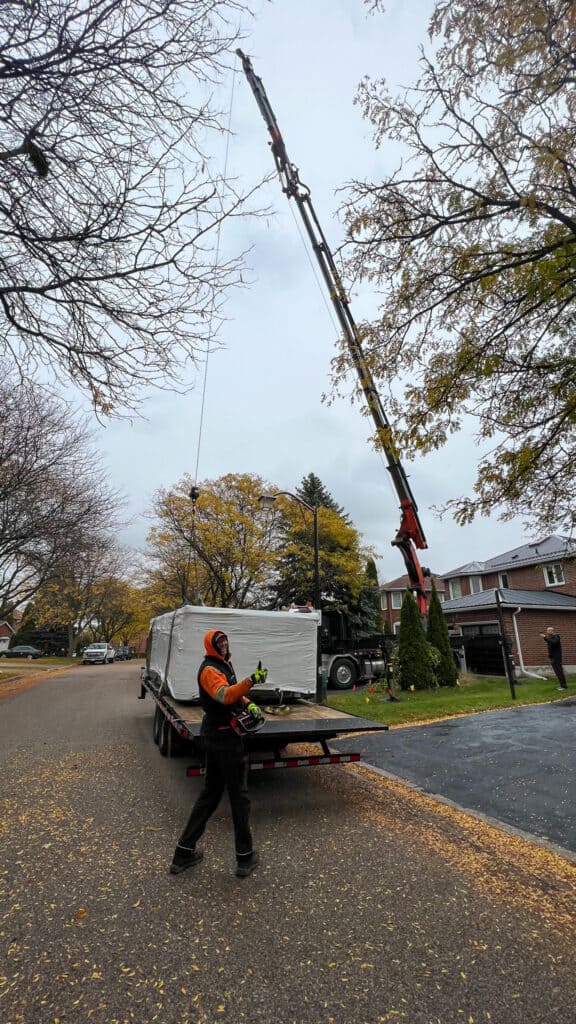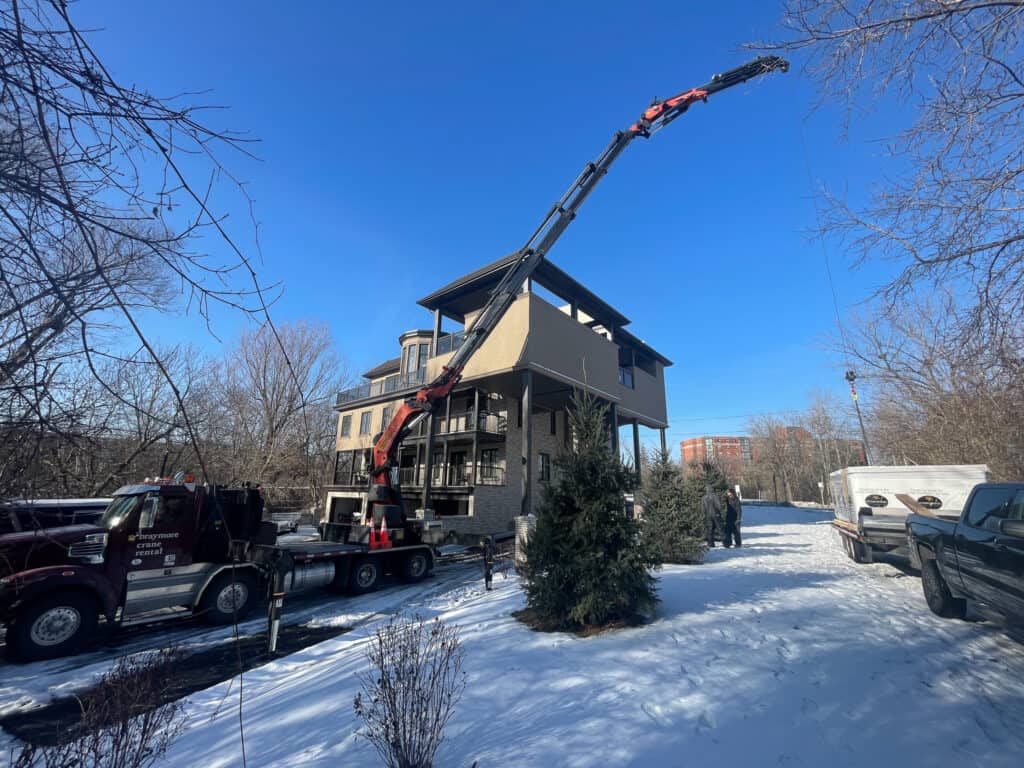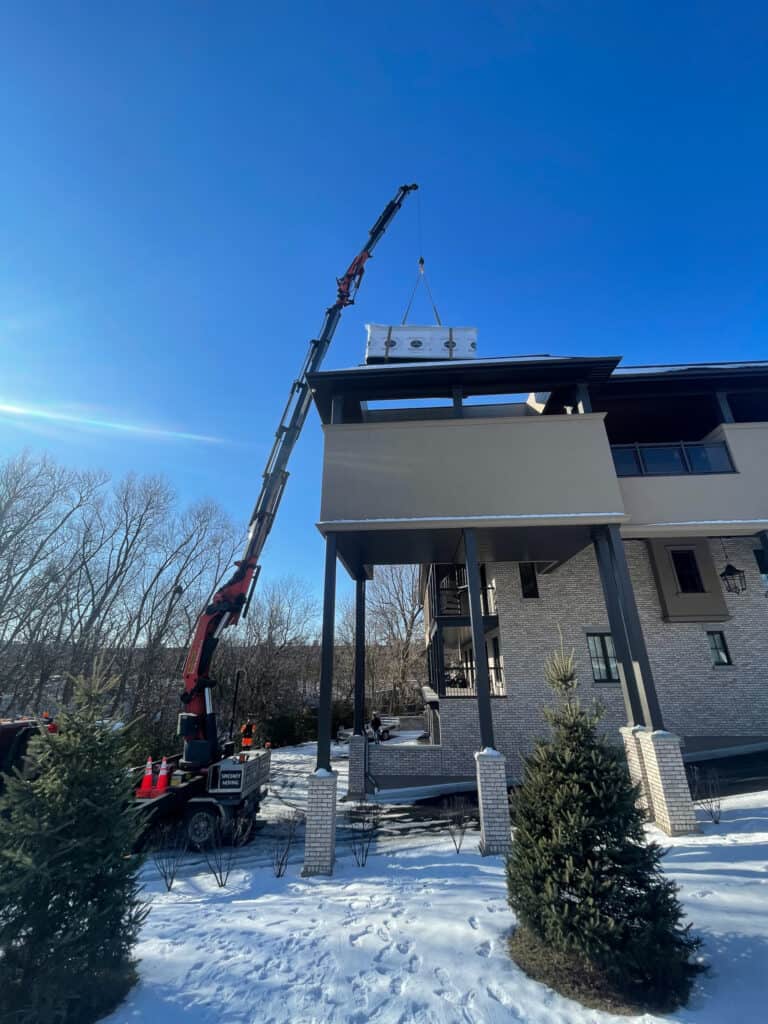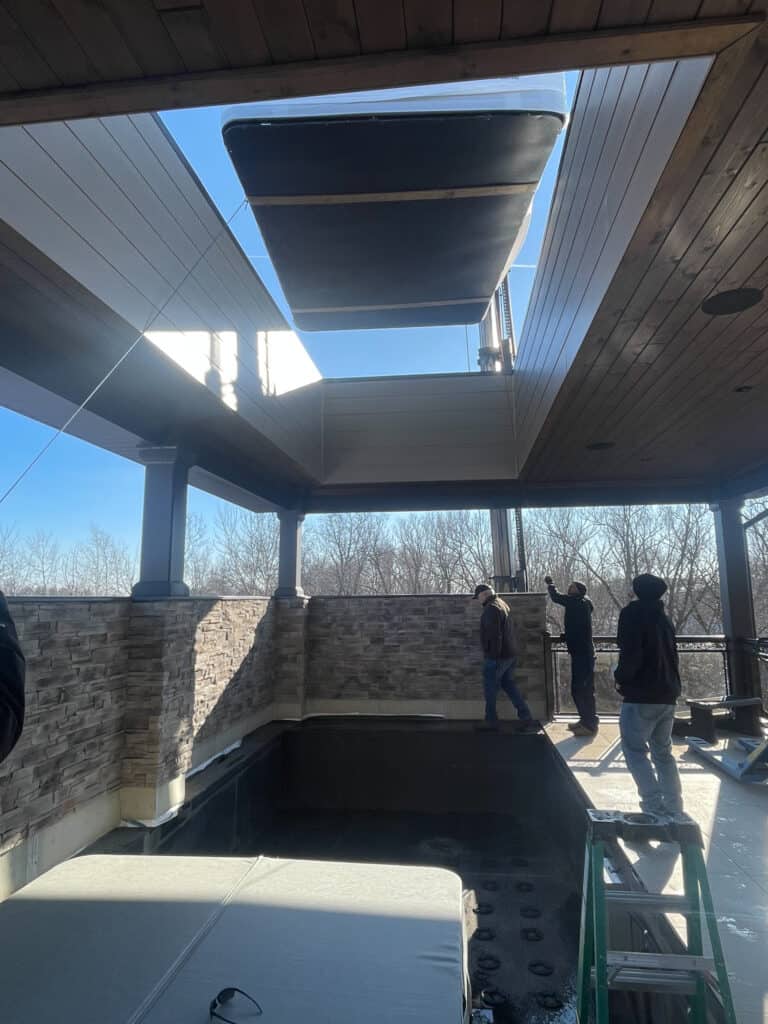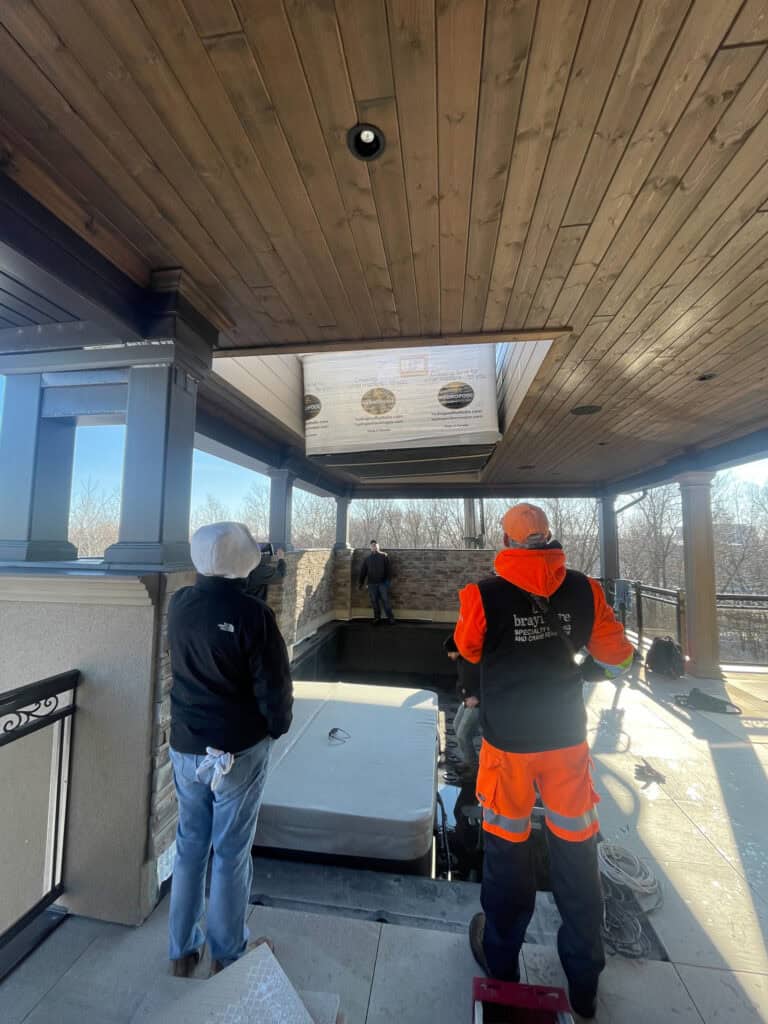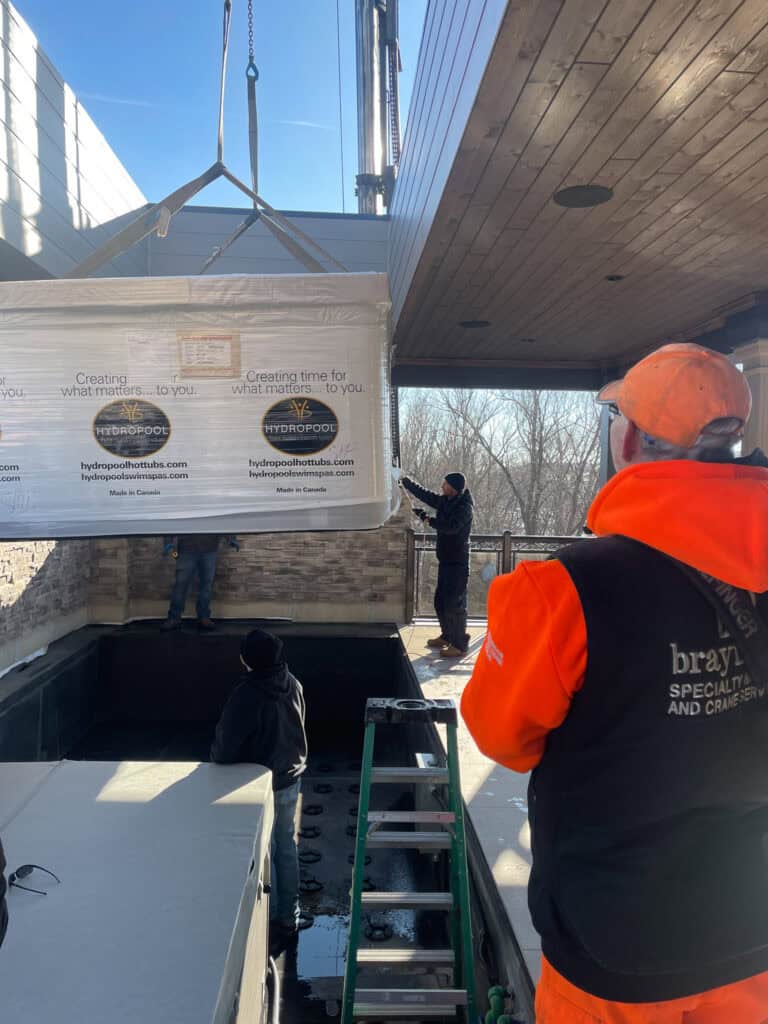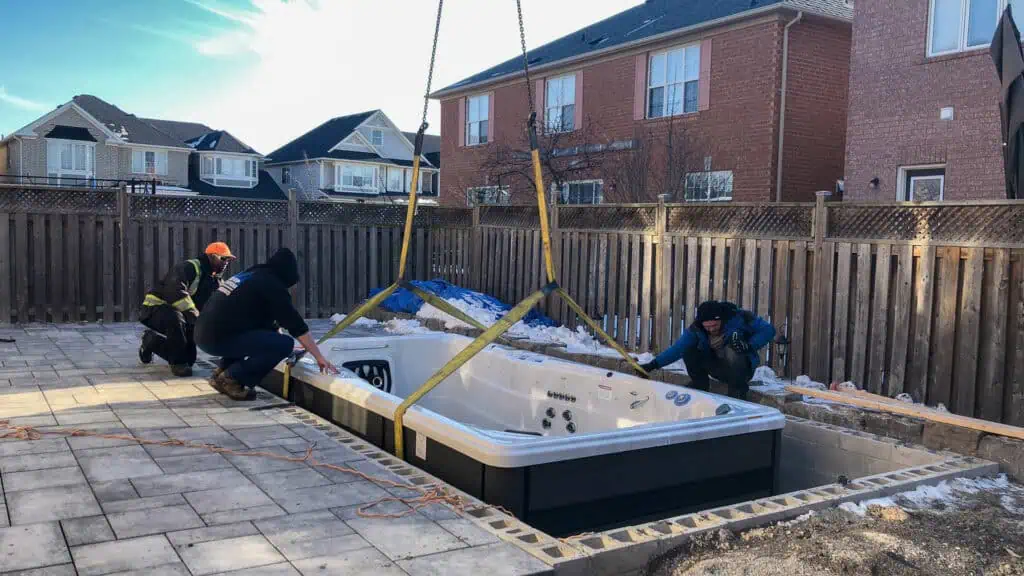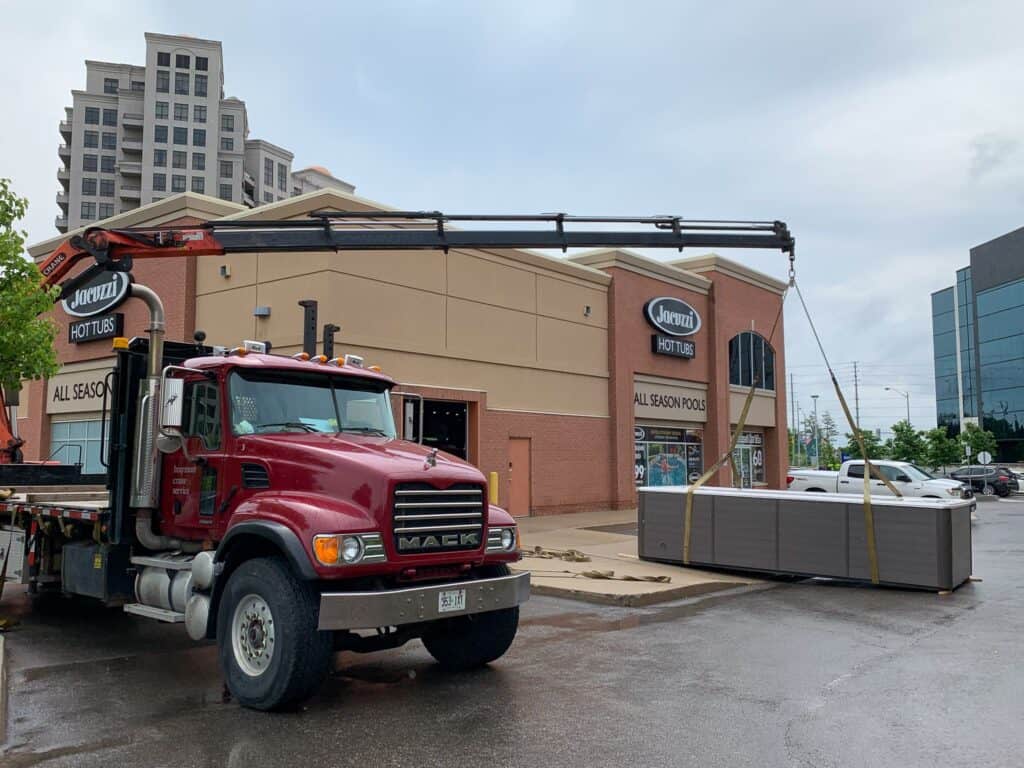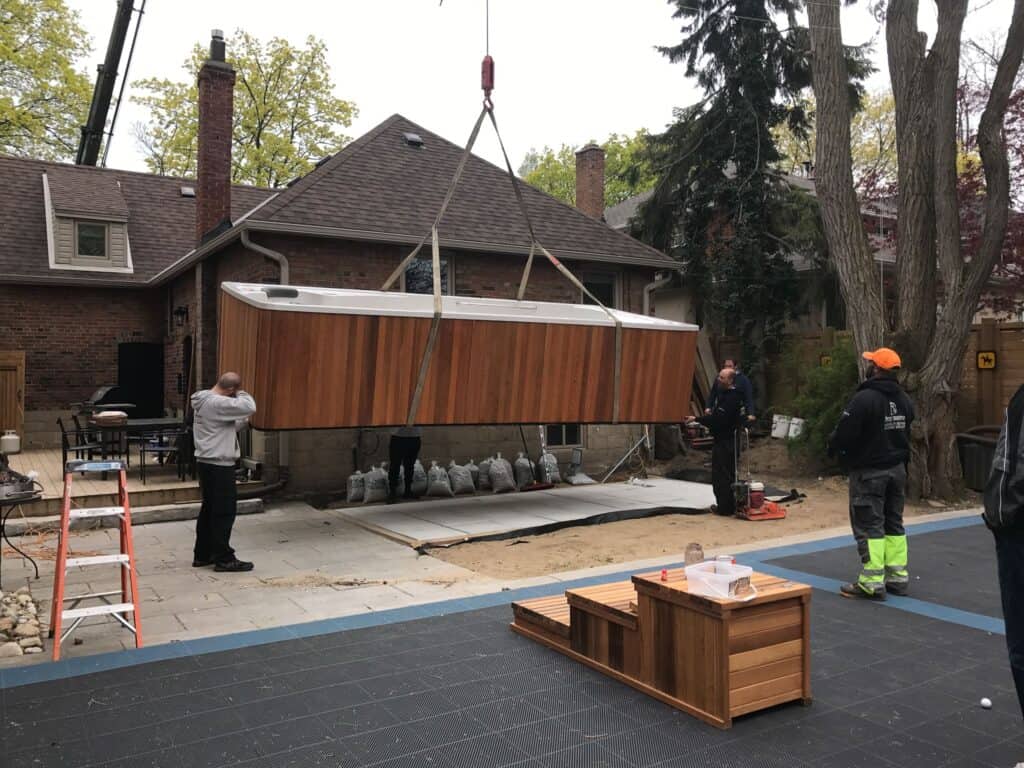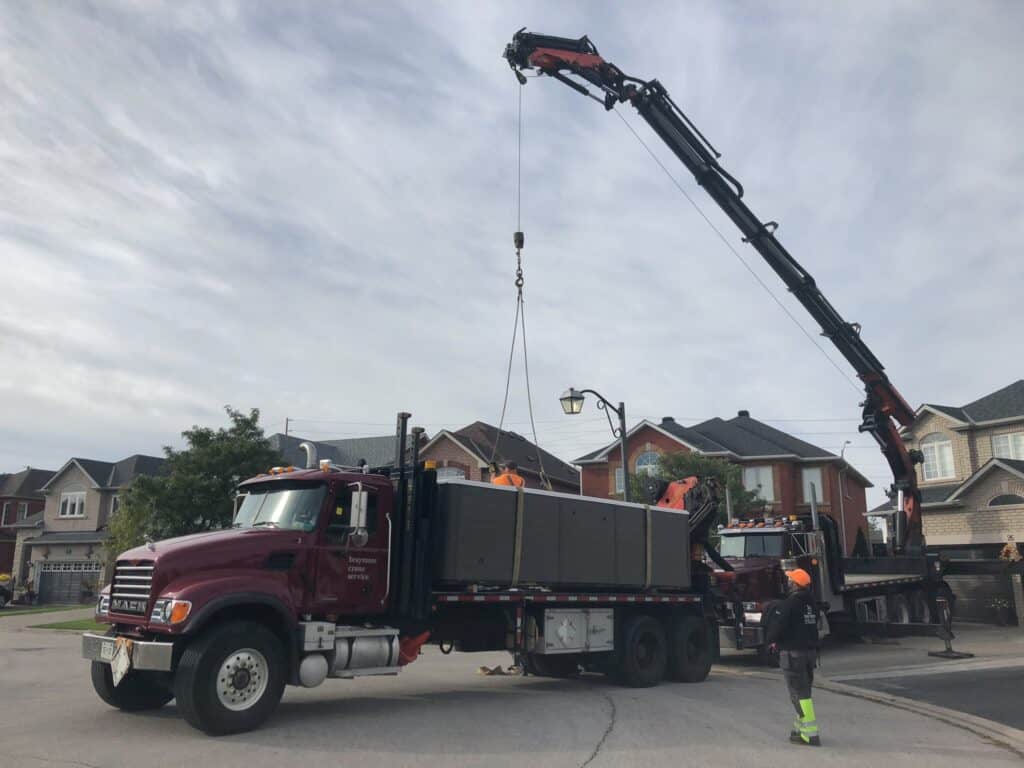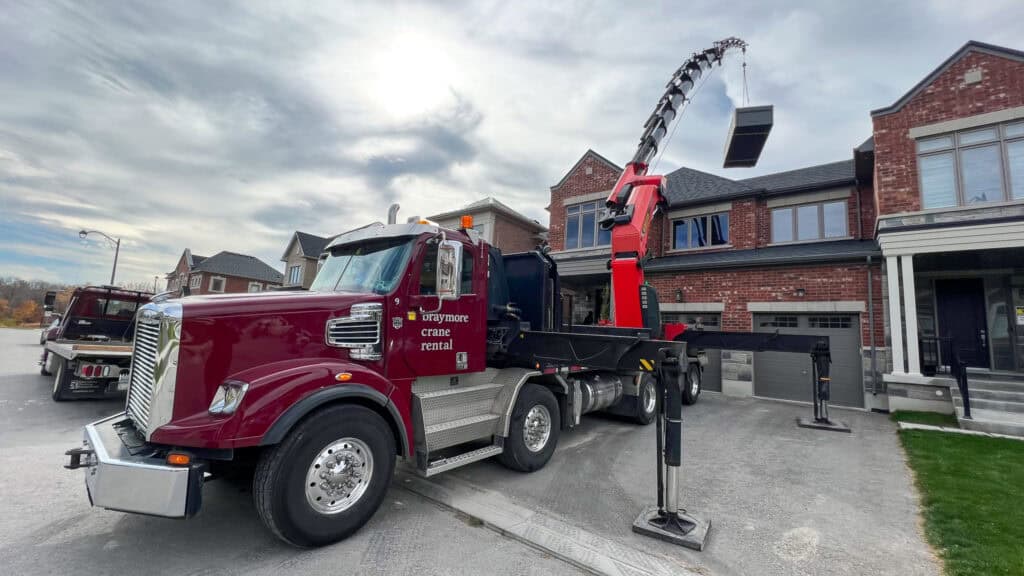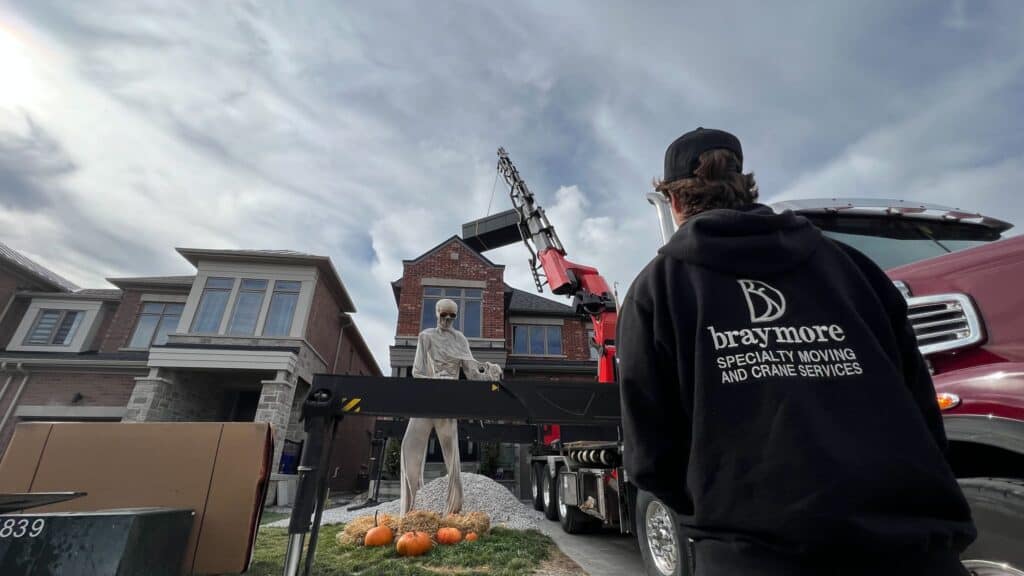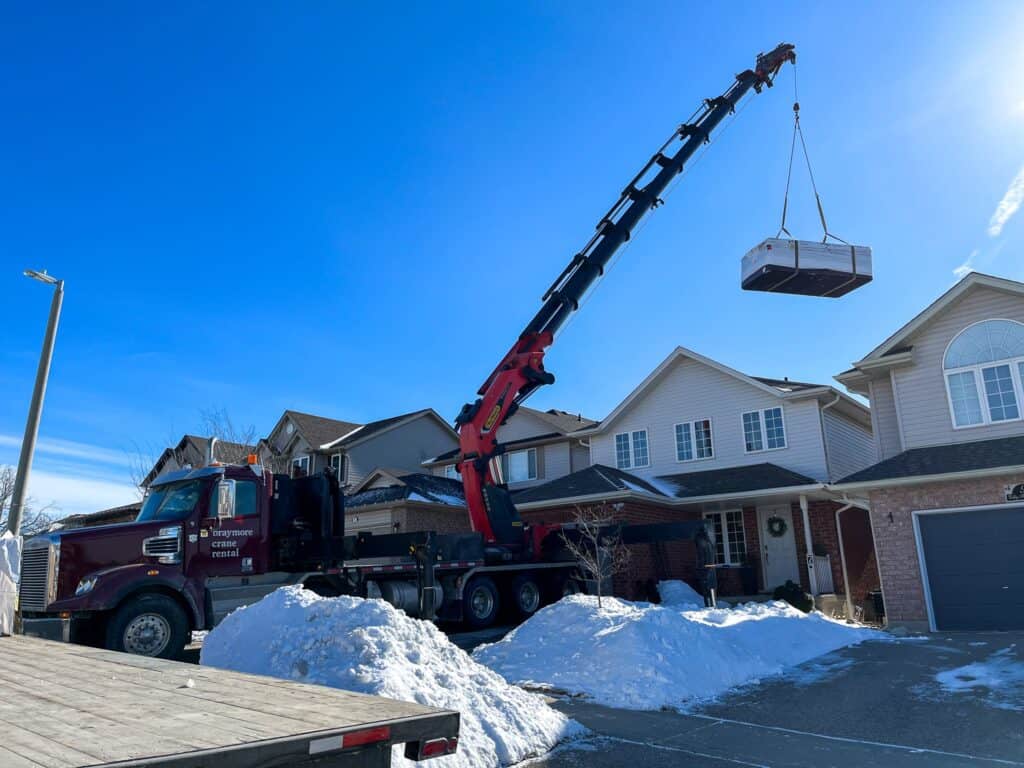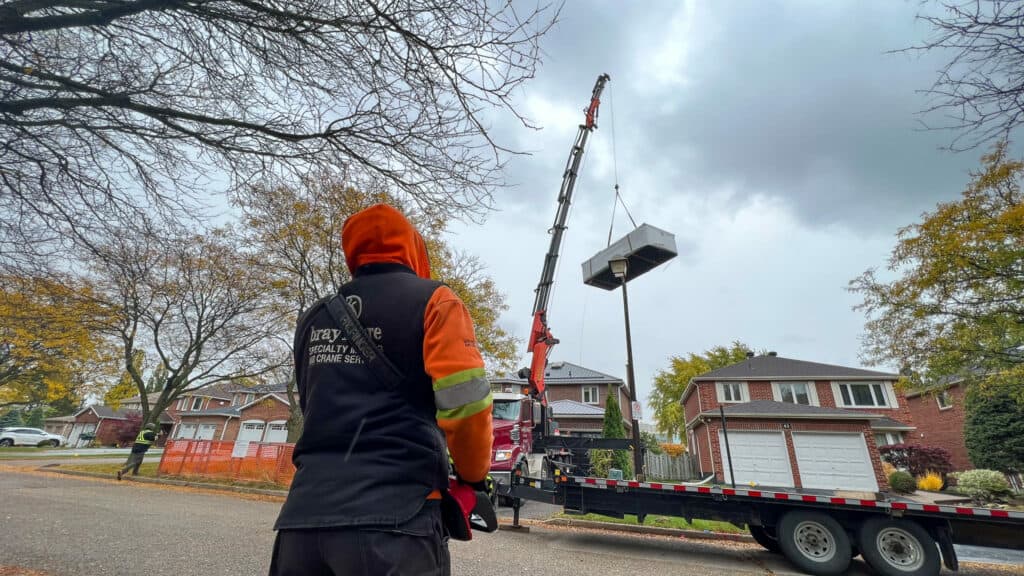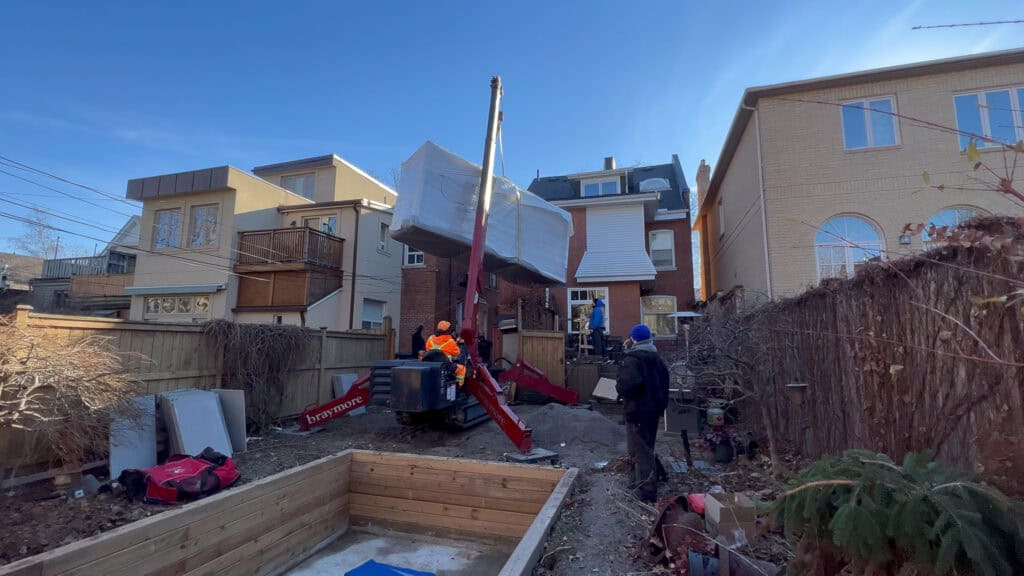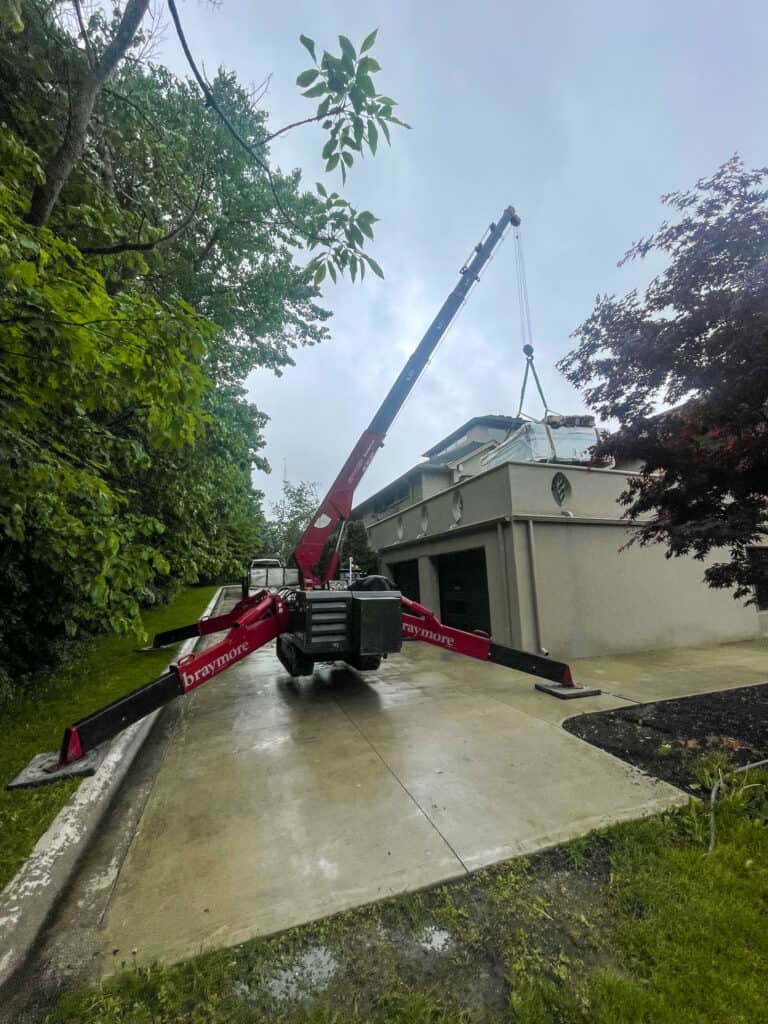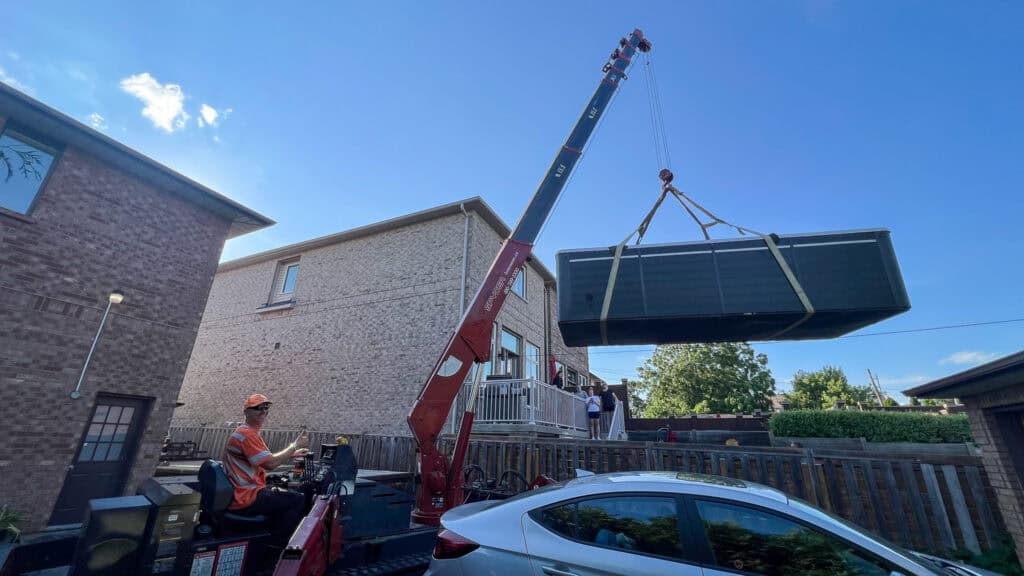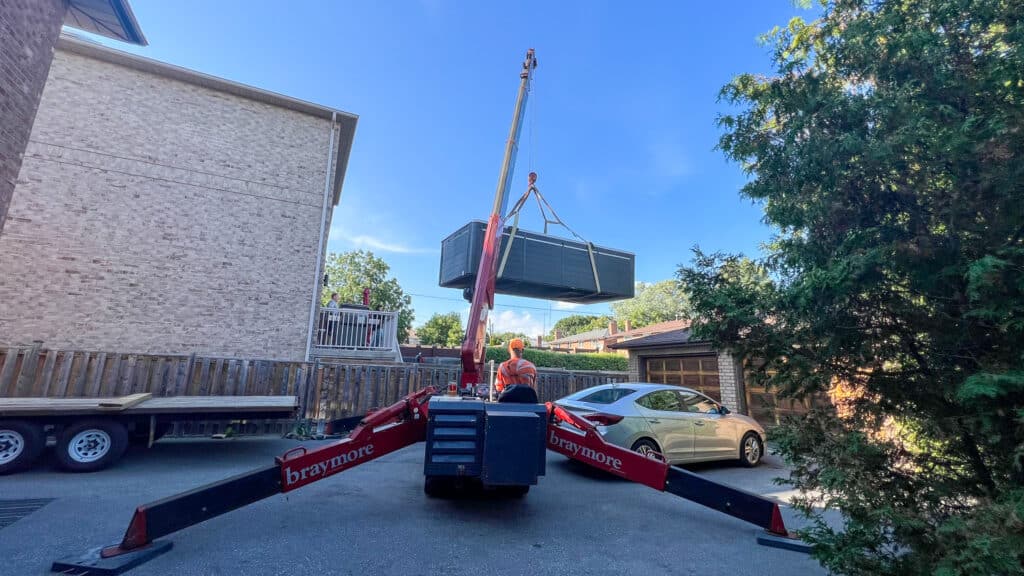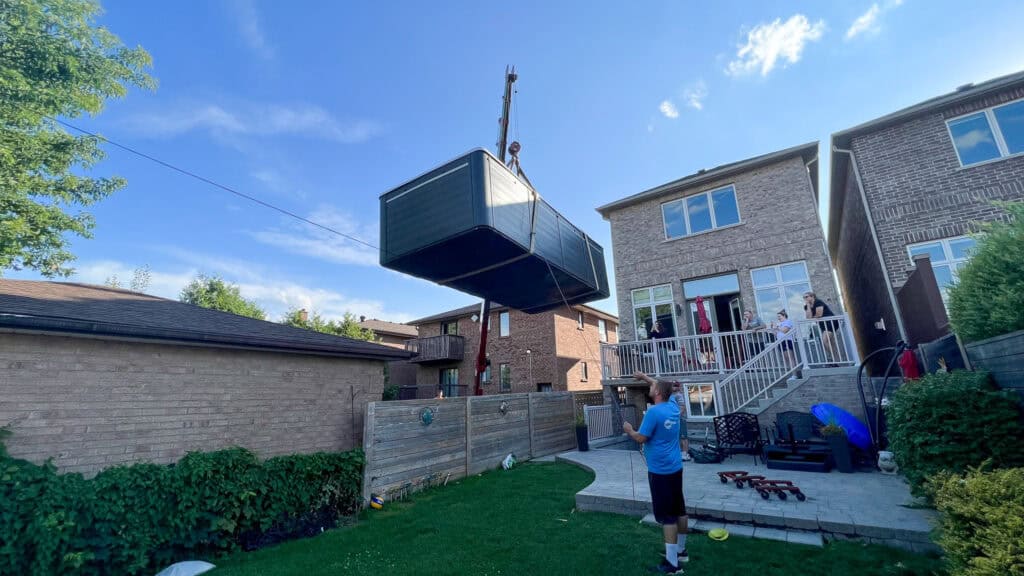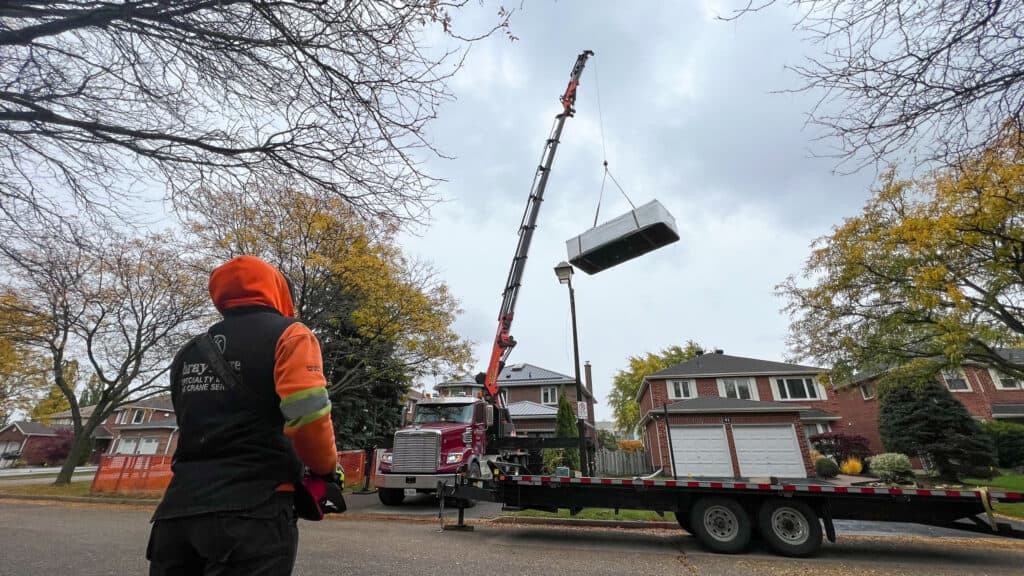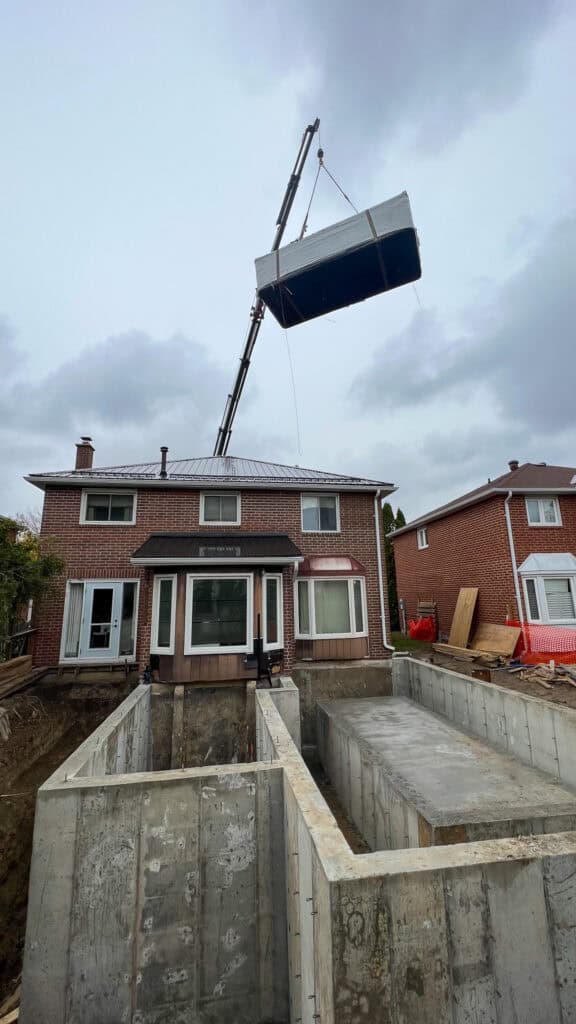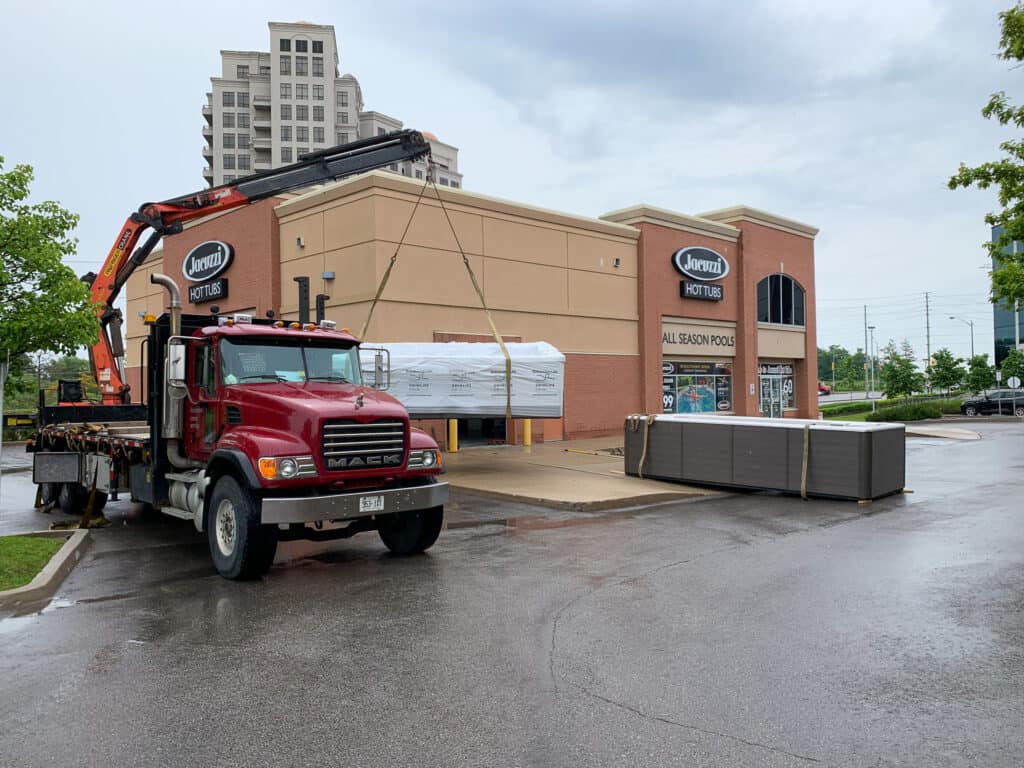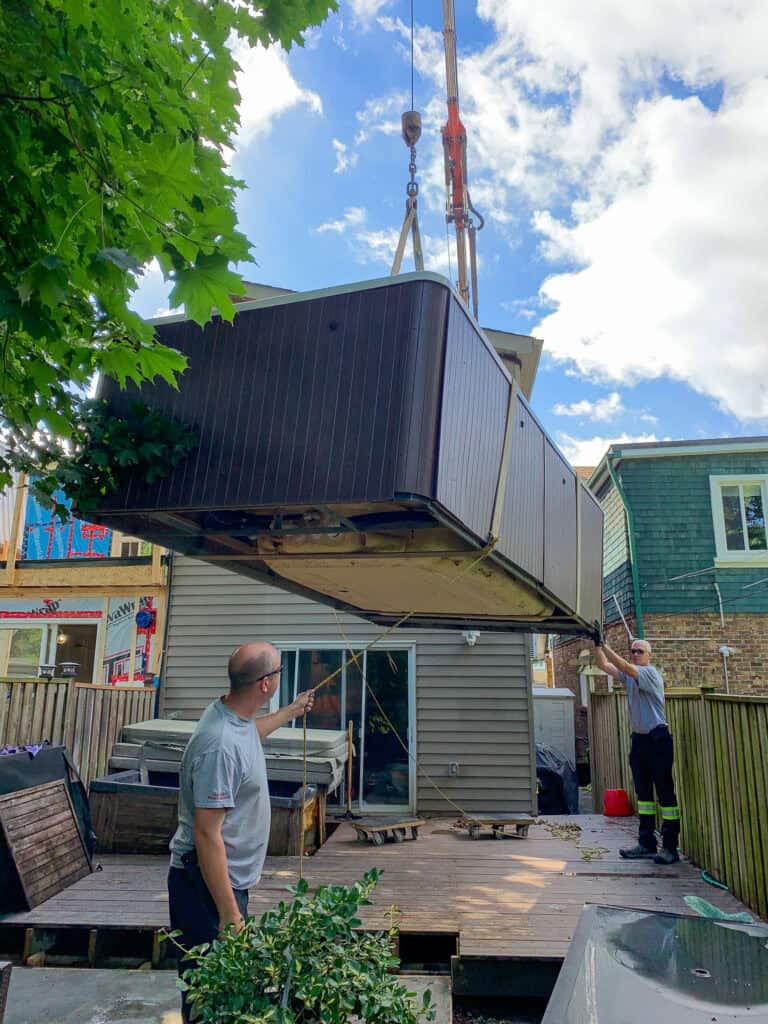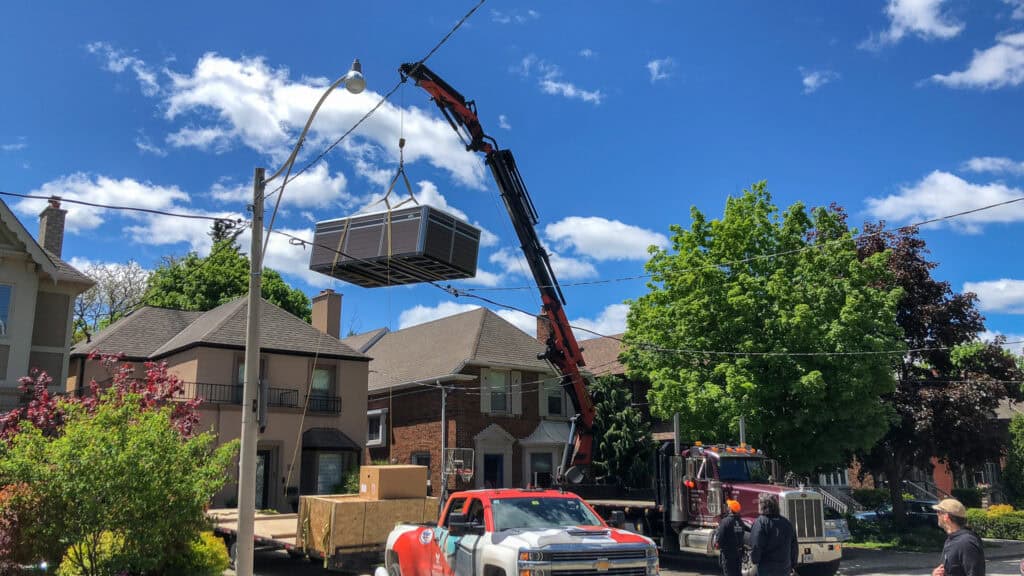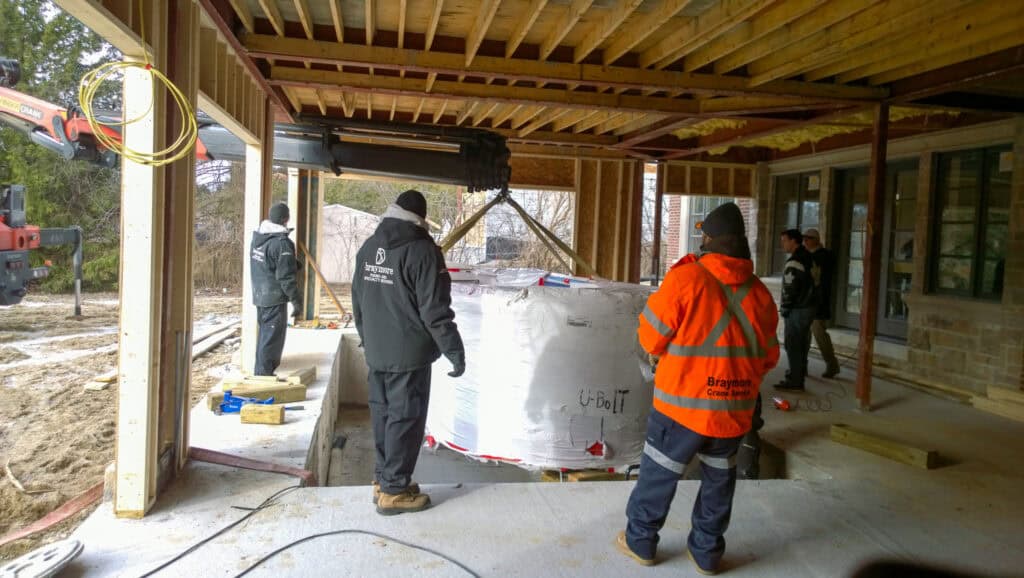 I think it is very safe to say that Braymore Crane has a lot of experience when it comes to craning your swim spa. Do not take our word for it, ask and look around. If you want your swim spa moved by the pros, call our crane specialists to see which crane is best for your particular home.