Craning Shipping Containers
Placing containers can be tricky business, especially if space is tight!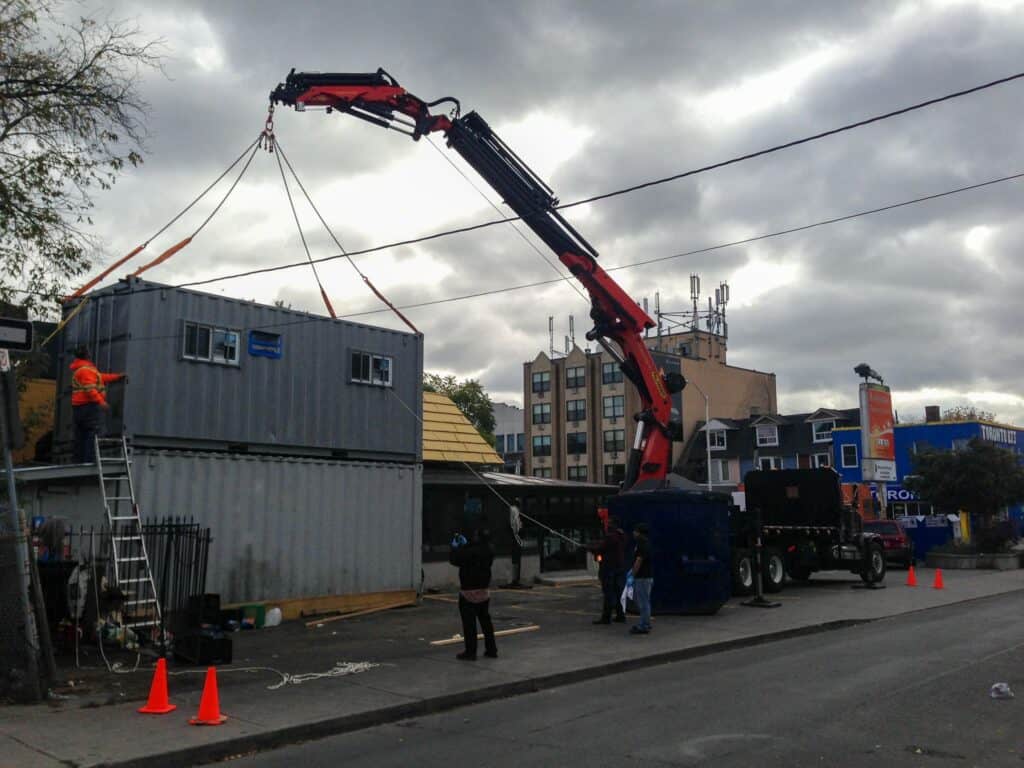 Lifting shipping containers
There is two types of crane lifts out there when it comes to craning shipping containers.
Craning empty containers
Craning full containers
The bad news, if you need number two, you need really heavy duty crane or forklift to pull this off like the ones you see in the shipyards. We do not have that size of equipment and it will cost you a small fortune to get it.
The good news, if it is number one, we can probably help you out. Weight and distance really matter here, and accessibility is key to keep your cost down. Make sure you know the size and weight of your container and how far you'd like it lifted from the crane.
Contact our crane specialists to see which crane might be right for your container lift.
Remote offloading of containers with cranes
knuckle cranes are fantastic at offloading containers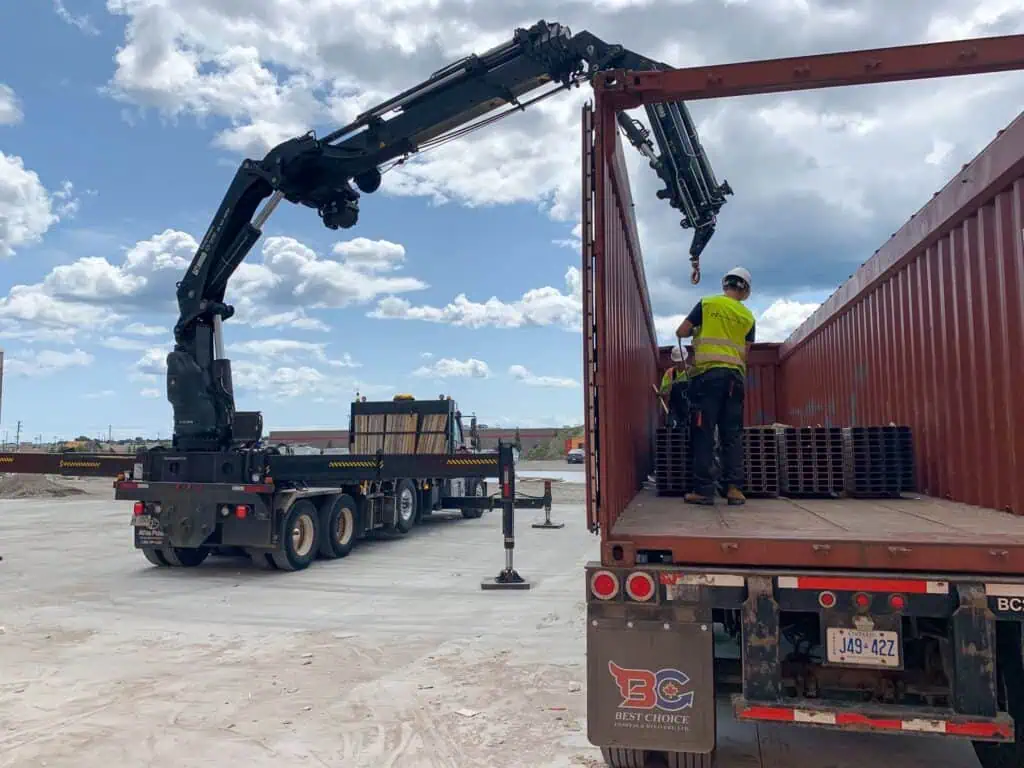 What sets Braymore apart from the rest, are its radio remote controlled knuckle cranes. As you can see these cranes can get right in there to pick items up with the least amount of movement and sway. The crane operator can be right there beside the freight making sure it gets moved as safely as possible.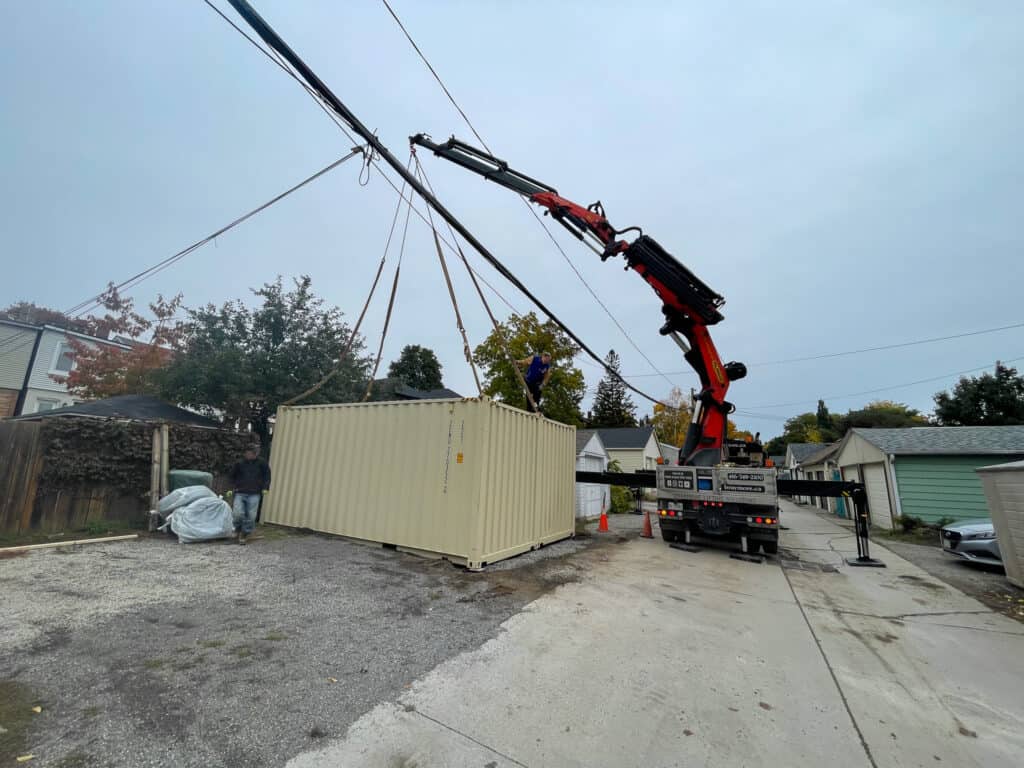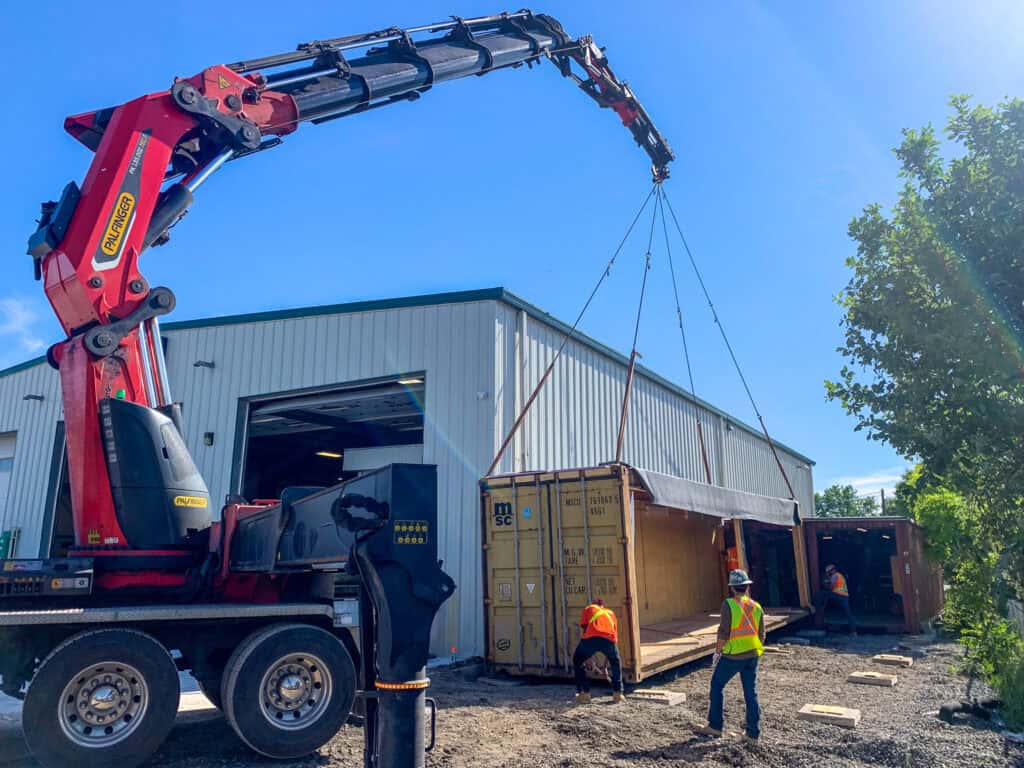 Helping place containers that are being repurposed into a new commercial storage area.
Do you want to learn more?
Call our crane specialist today!