Crane Hot Tubs
The Challenge: Hot Tubs are large and difficult to get in some peoples yards. Sometimes there are no physical paths large enough to get where you need to go.
The Solution: If you are having trouble figuring out how to get your swim spa in, call Braymore to find out how we can move and crane your hot tub into place.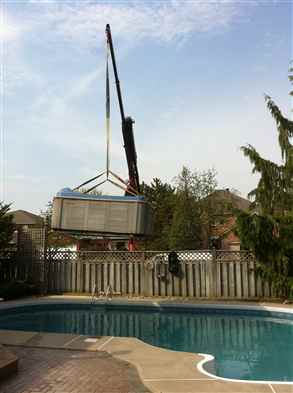 Craning hot tubs requires real Expertise!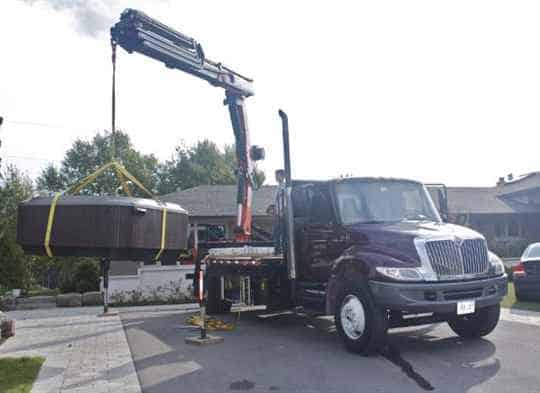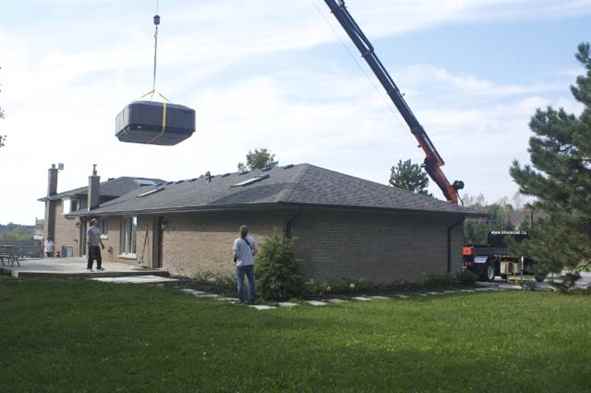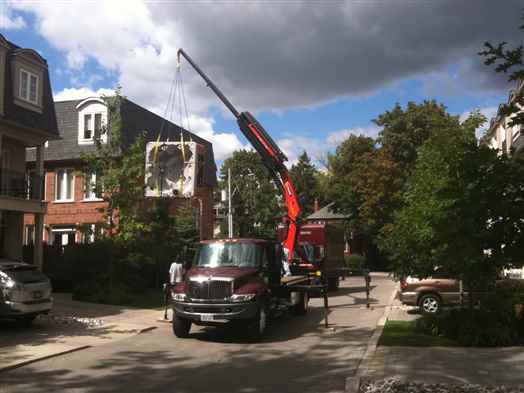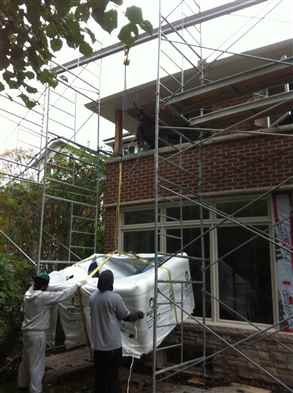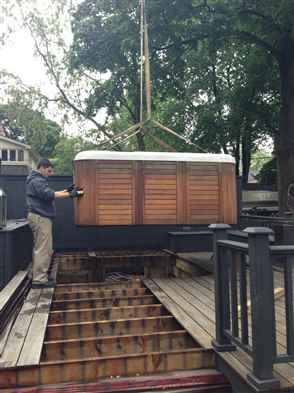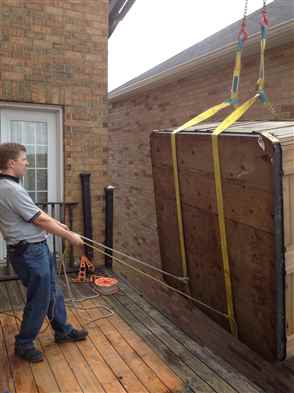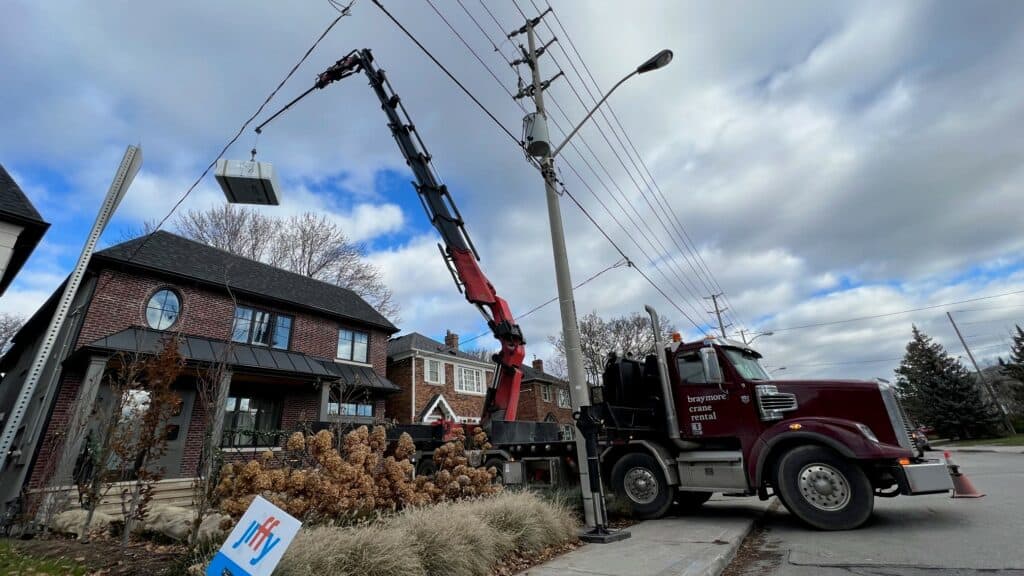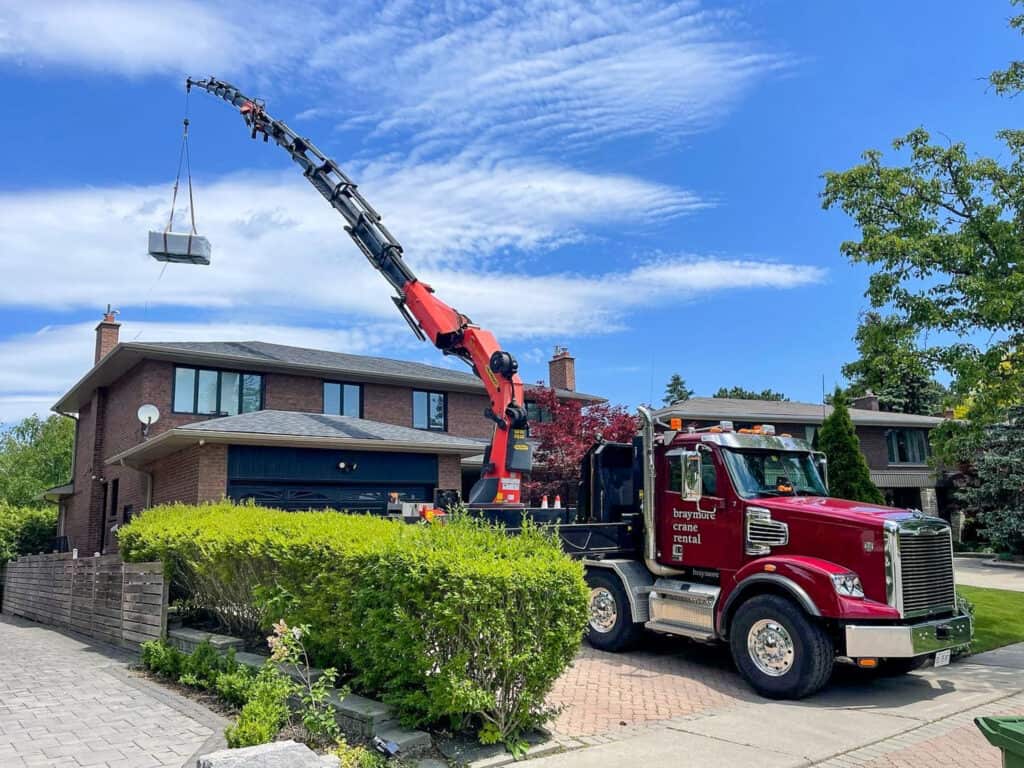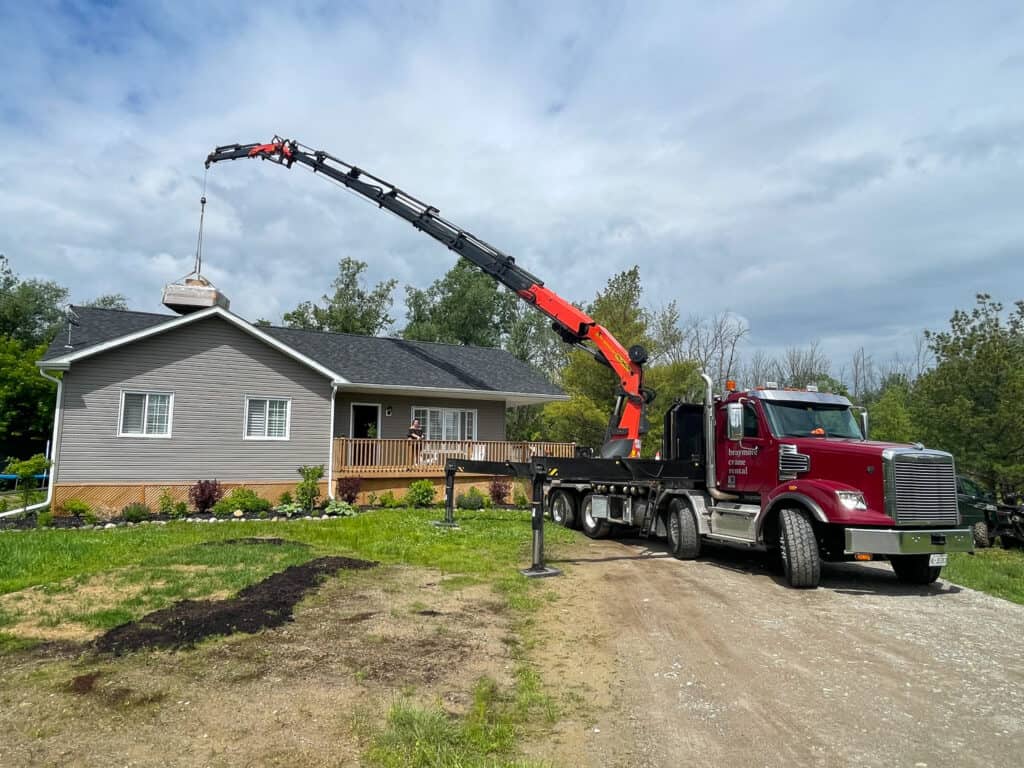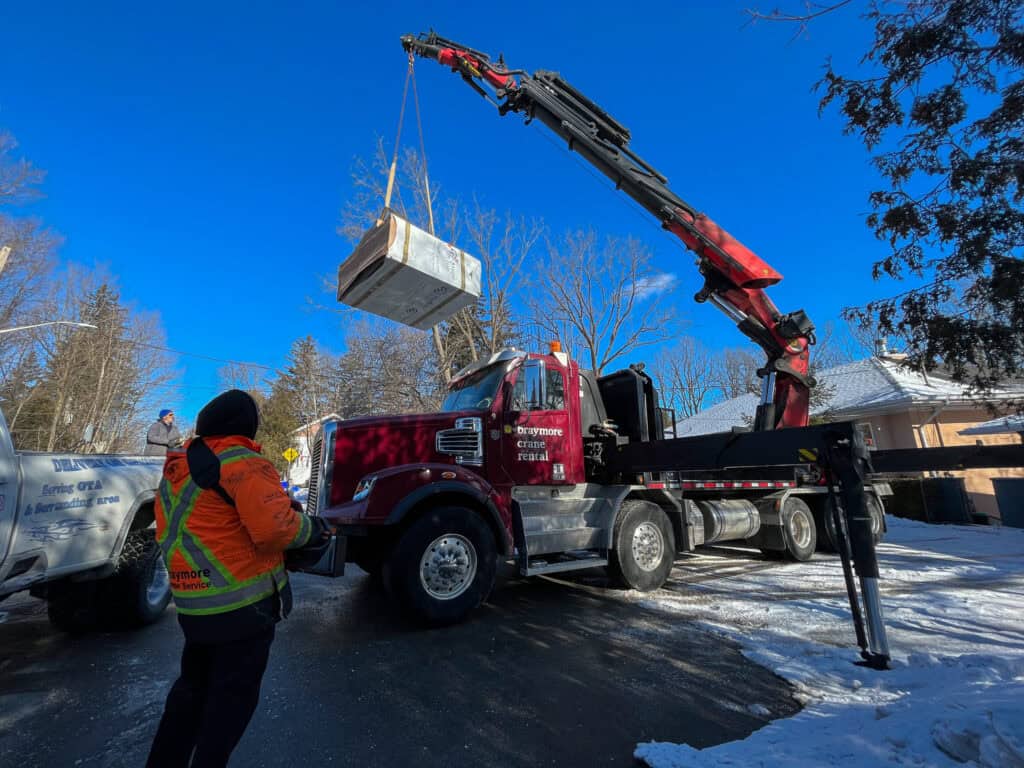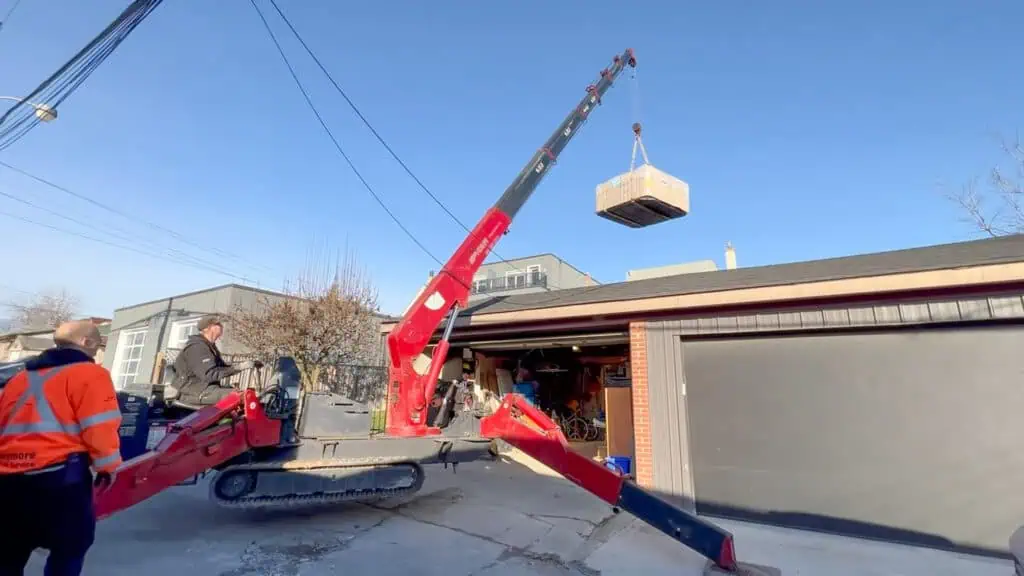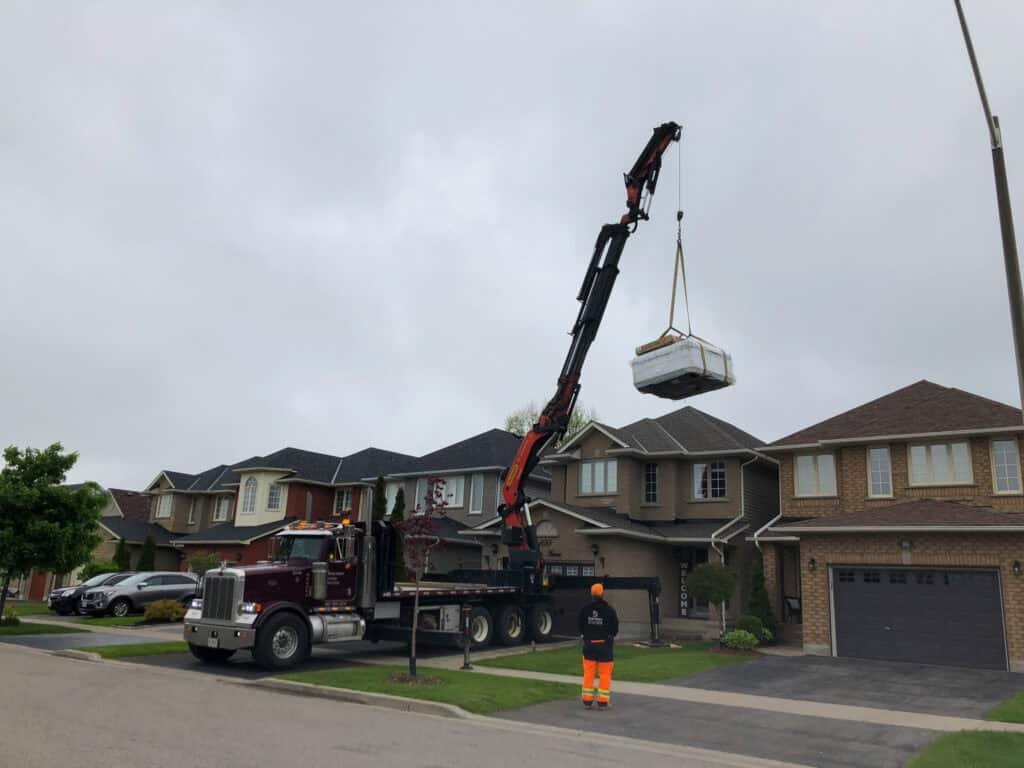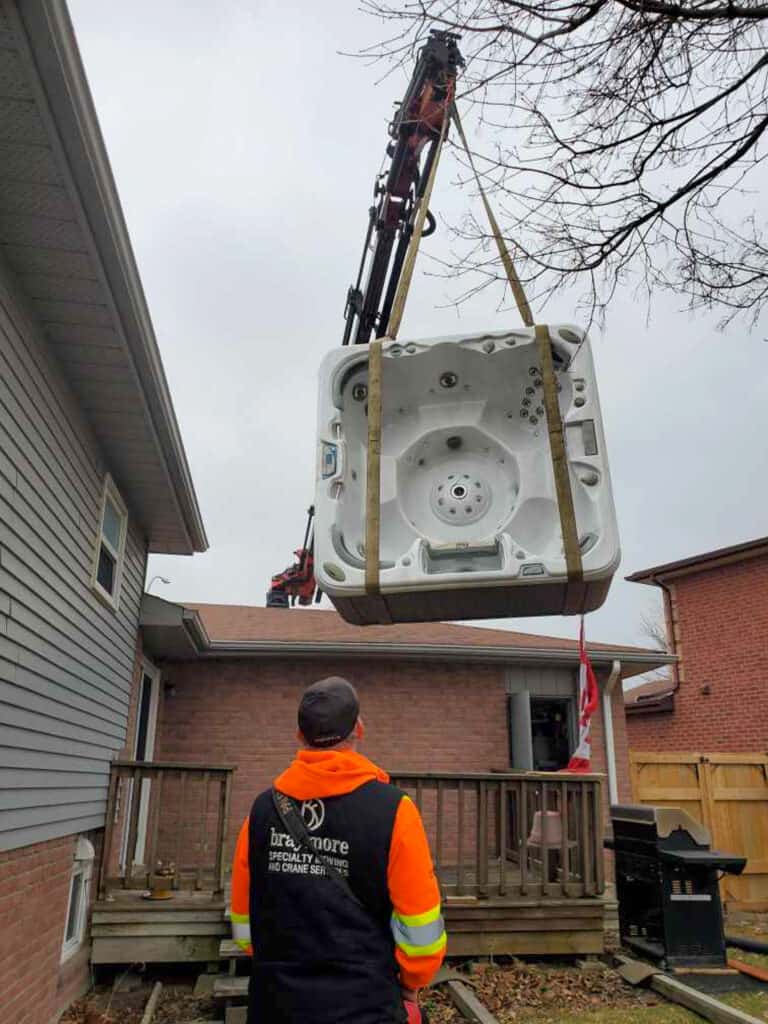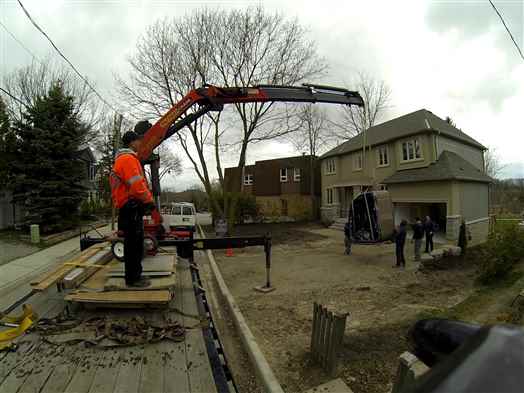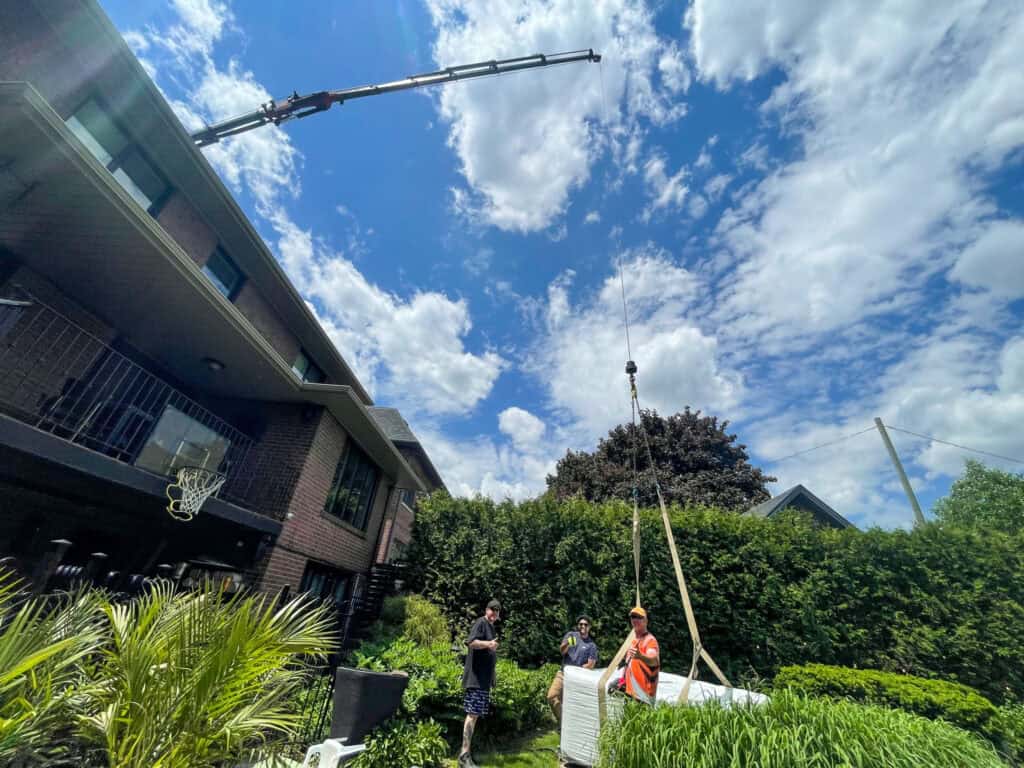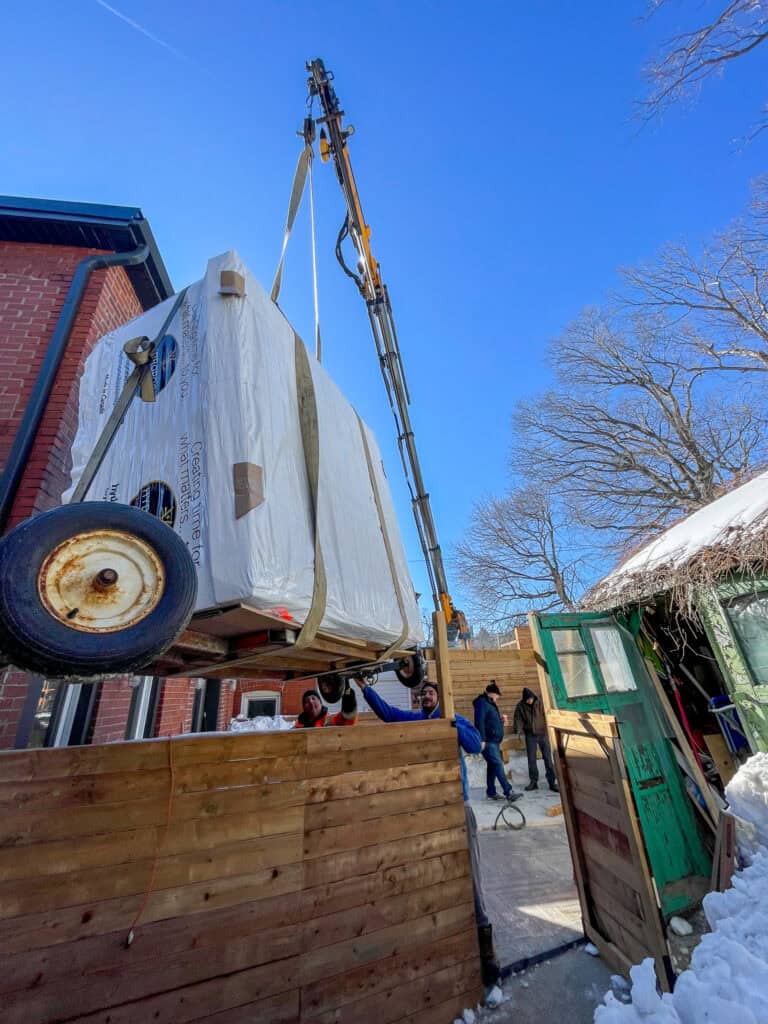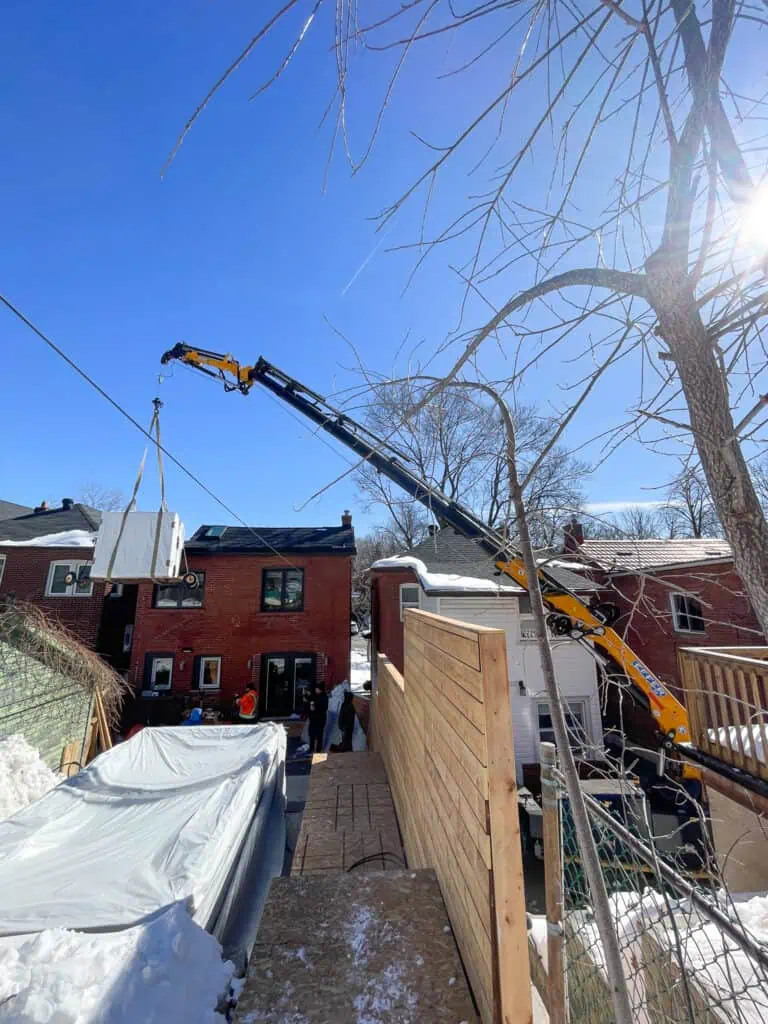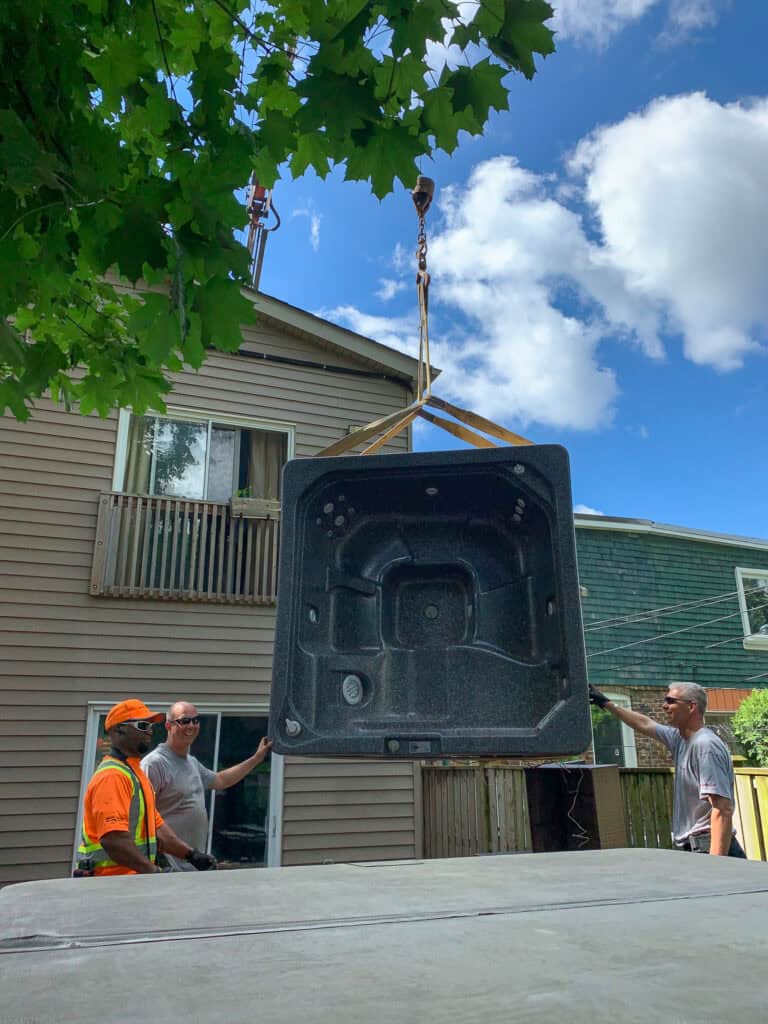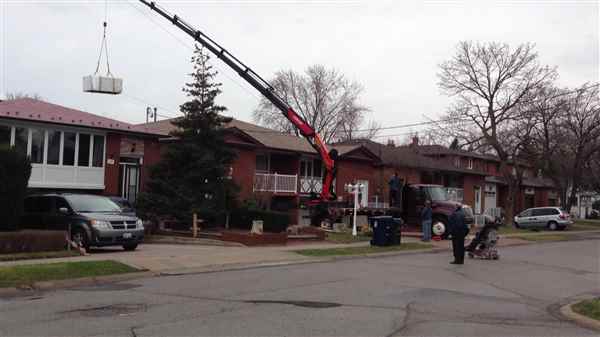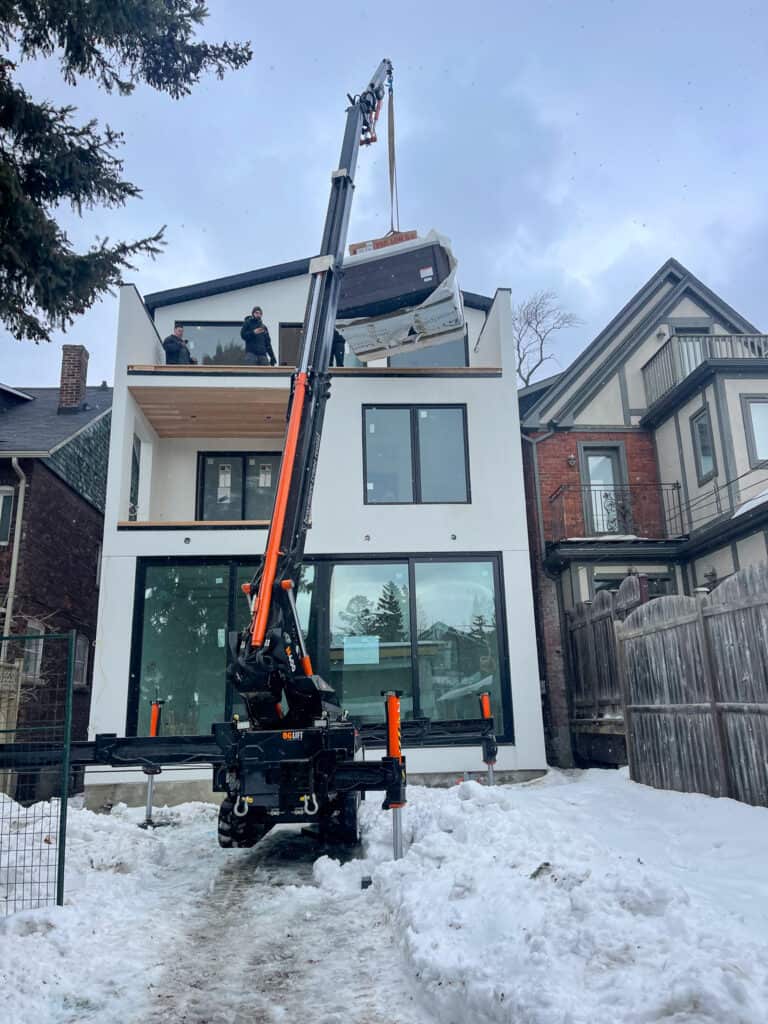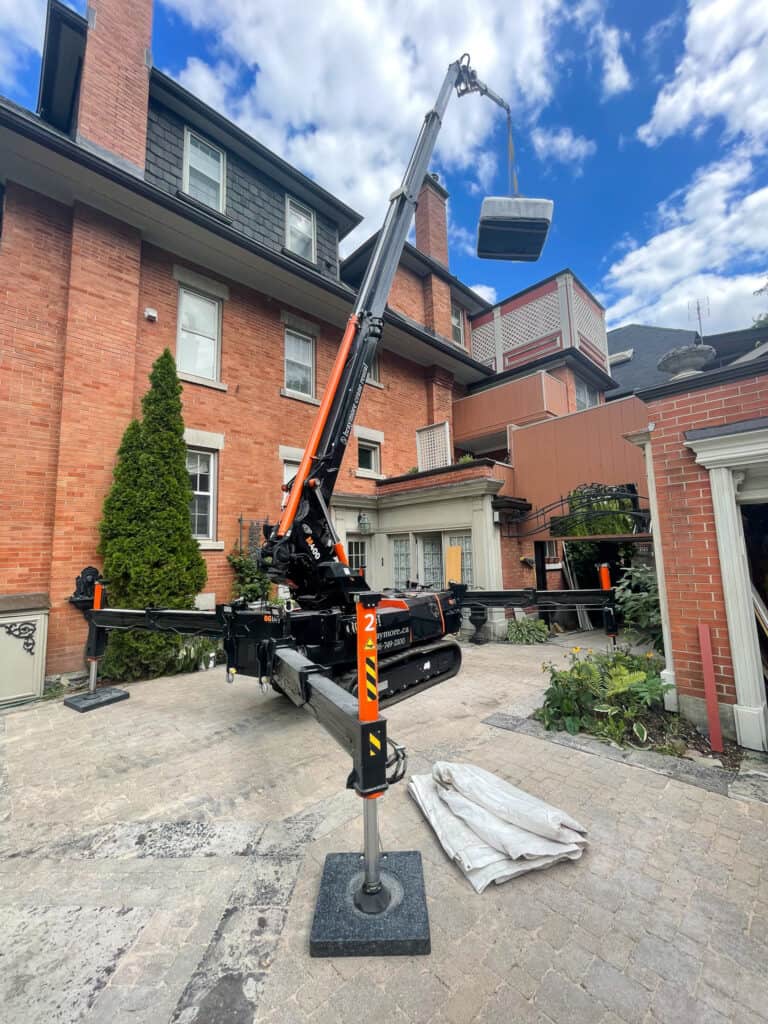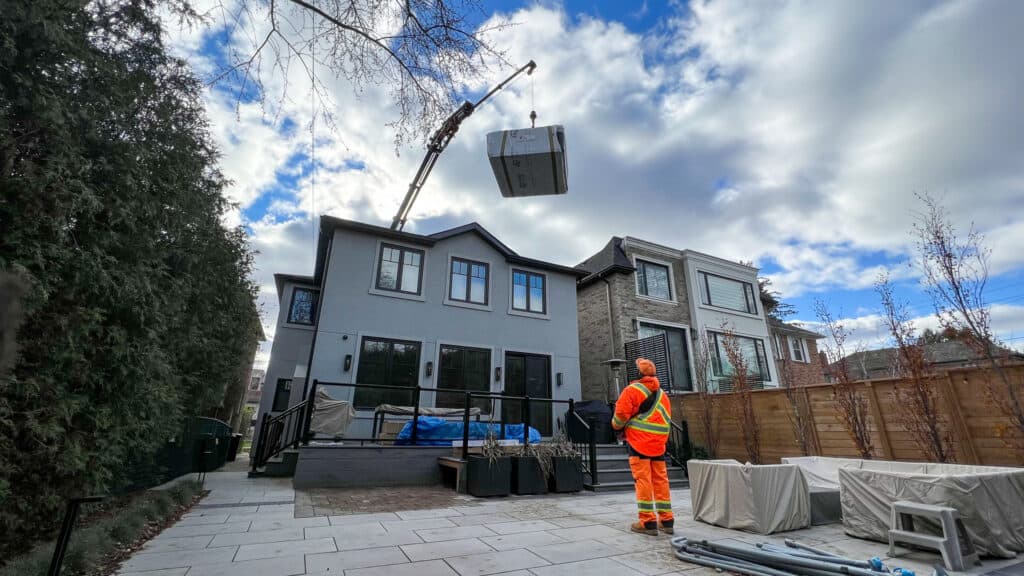 Everyone would love to have a hot tub, but can you get it to where you would like it to go? Hot tubs are big, awkward and heavy. Most people cannot visualize how to get something that is so large into the place that they want it. You need an expert to see what options are available, with knowledge of what equipment might make it happen. Call our crane experts to see what options and equipment might make your dream come true.