Photocopier Moving
Photocopier moving is ALL about knowing what you are NOT allowed to touch and what you are allowed to touch with how much pressure. Most copiers are not designed for moving, very fragile and very easy to damage.
Braymore has over 30 years experience in moving photocopiers. Moving brands like Canon, Minolta, Mita, Sharp, Toshiba, Xerox. Braymore has the equipment and know how to move these products safely.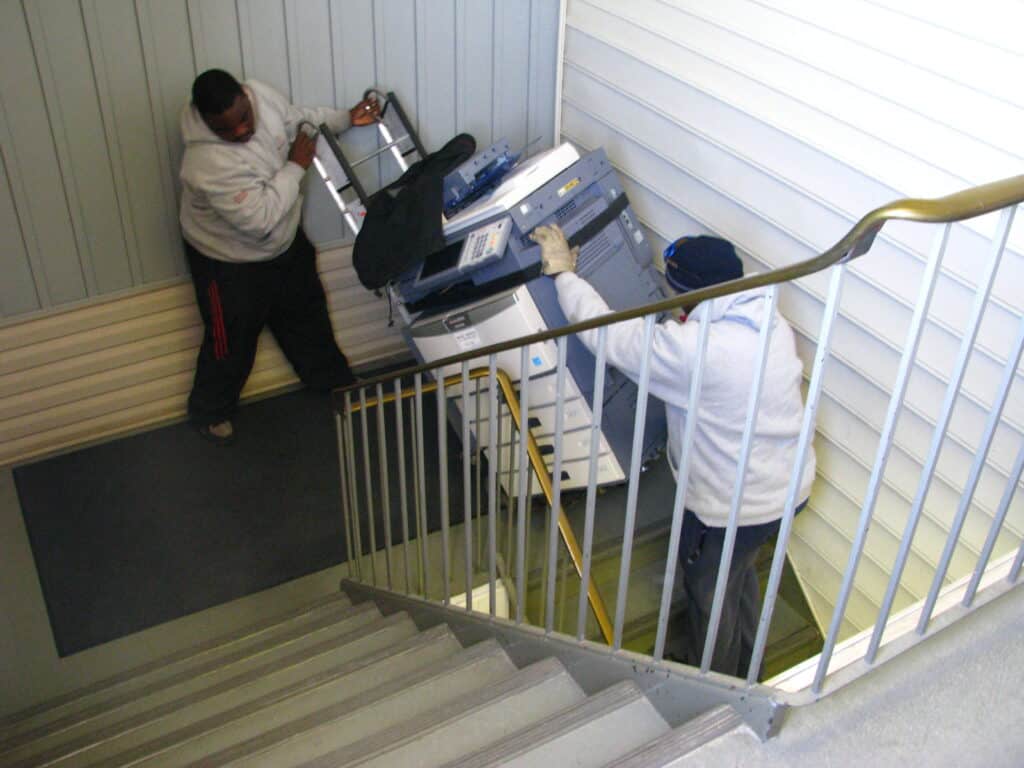 Let us handle your delicate equipment, so that you can know that it is handled with the care it deserves.