Crane HVAC units
When it comes to craning HVAC units, contractors want a crane service that is reliable, careful and on time. There are usually installers waiting to setup the unit on the spot and time is money on these jobs. Braymore's crane truck is small to get in tight places, quick to setup and extremely maneuverable.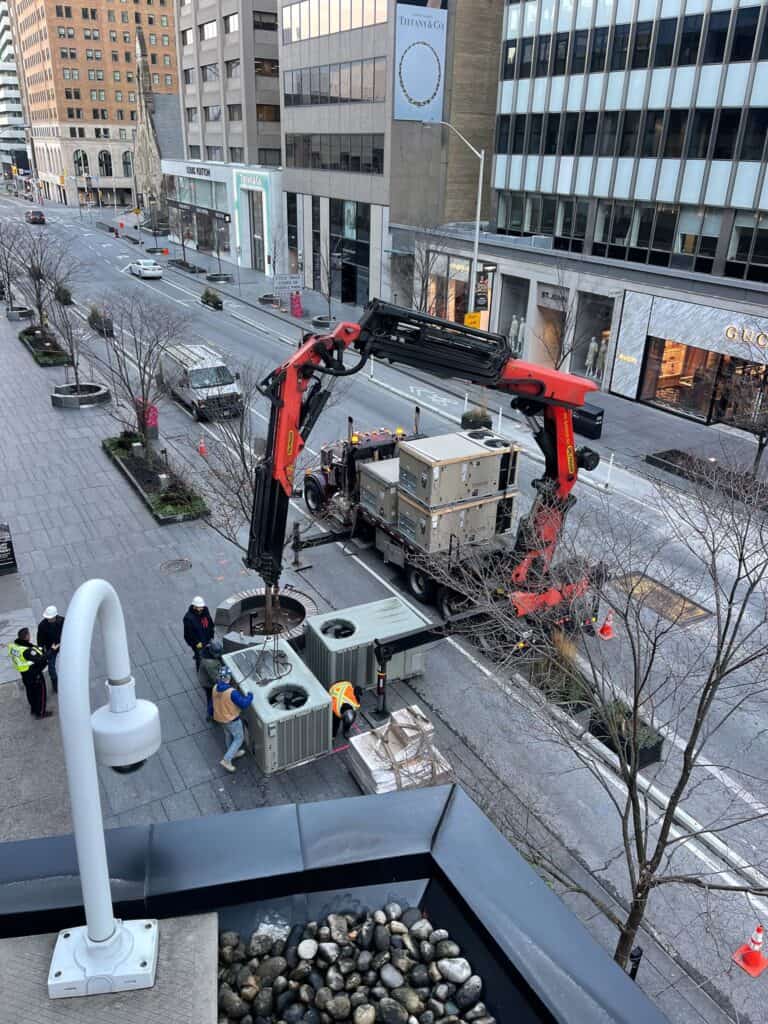 Any HVAC installer will tell you that time is money on these jobs. They have a very limited window that they need the lift to occur in. They need a crane that can deploy quickly, make the lift in question, without sacrificing care for speed. That is where Braymore's knuckle cranes excel above the rest.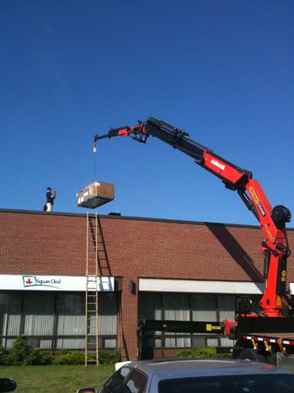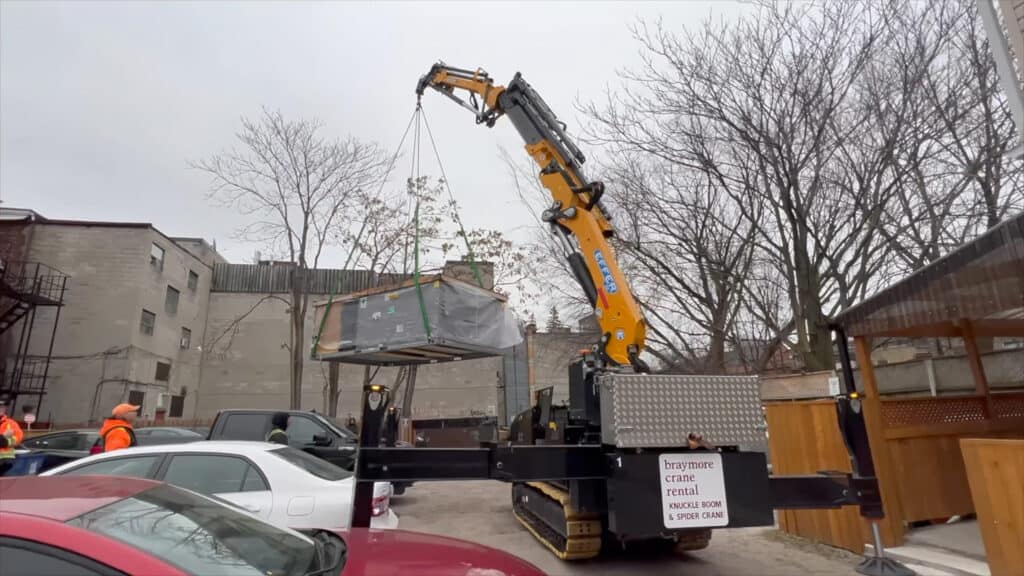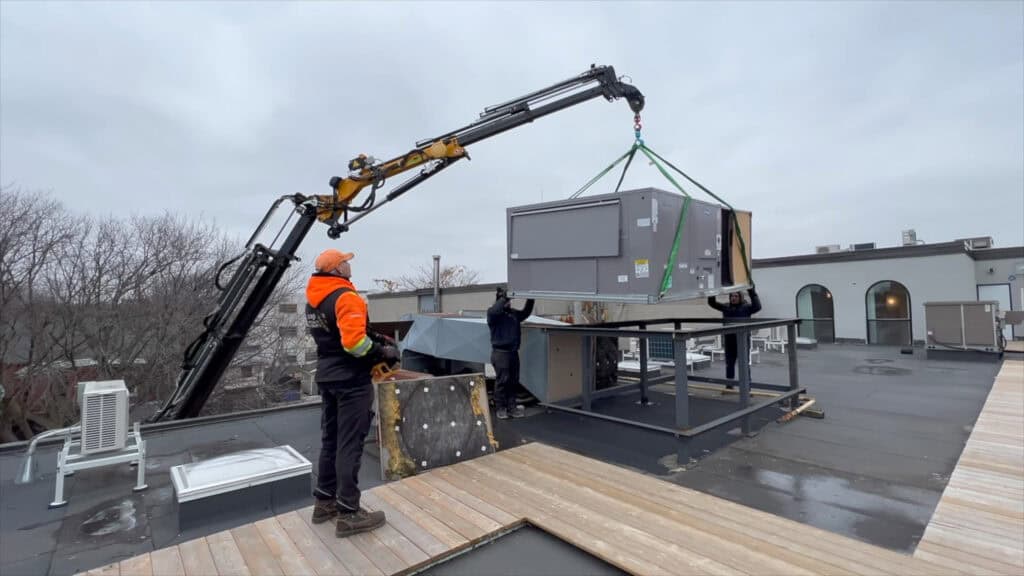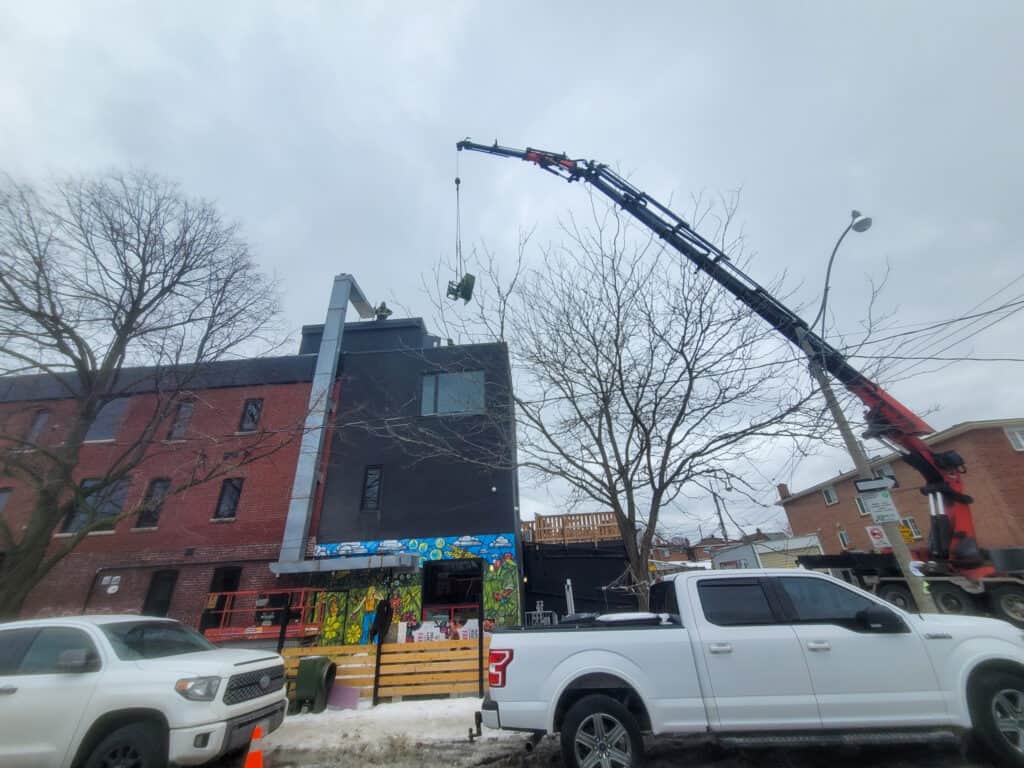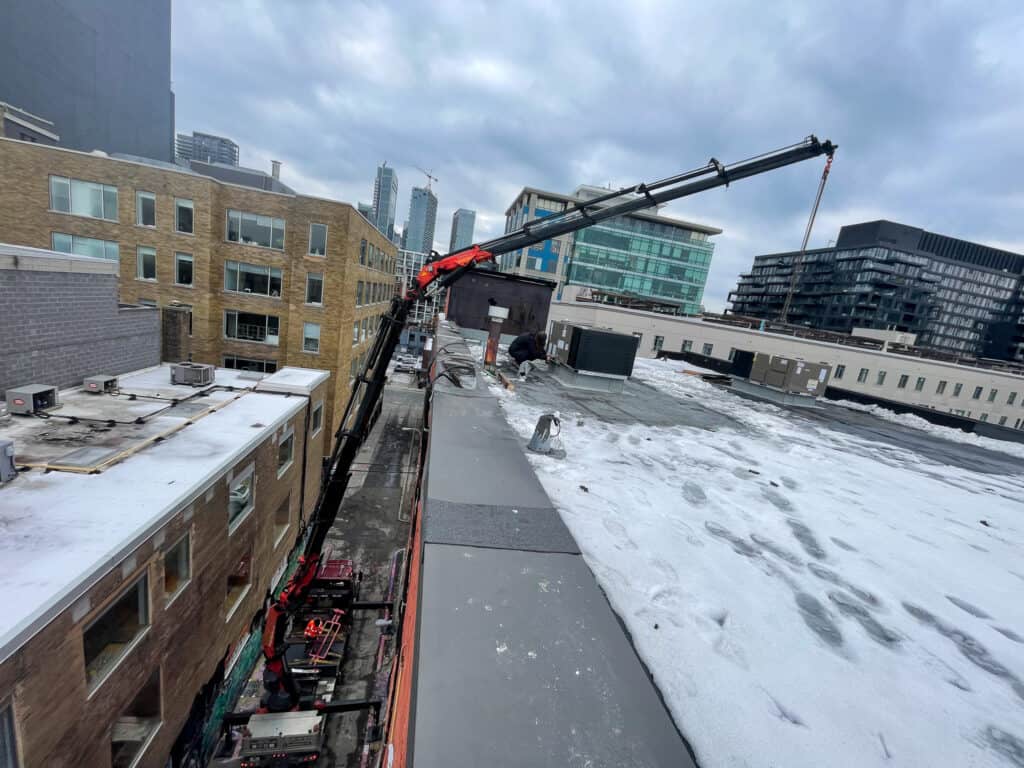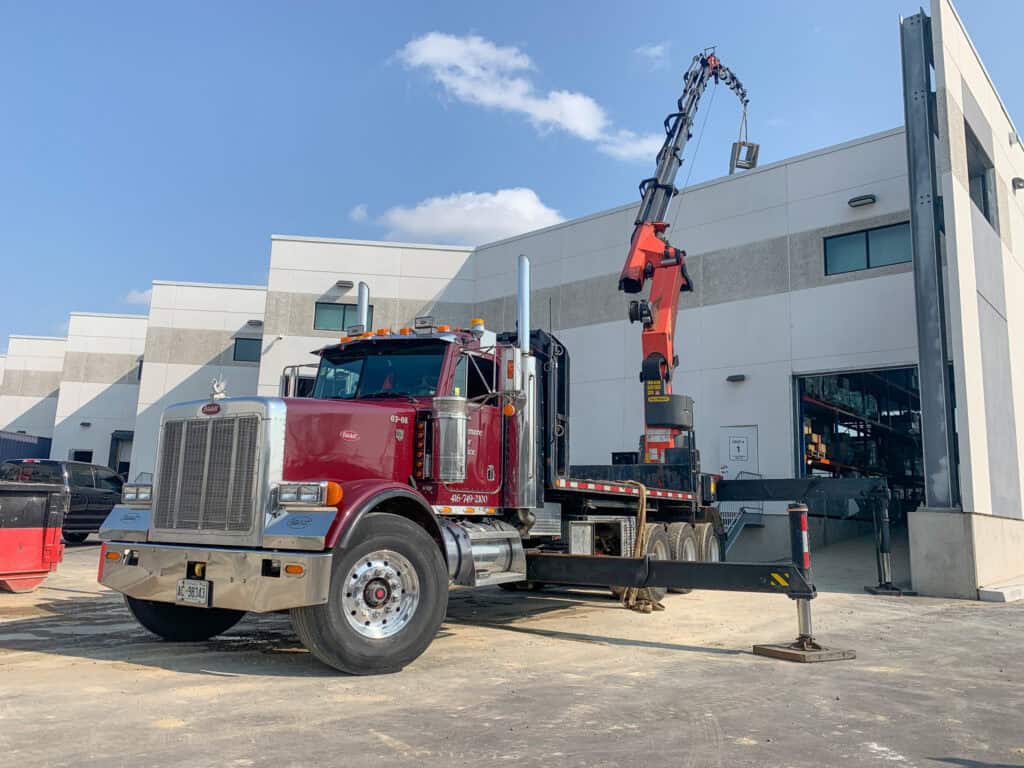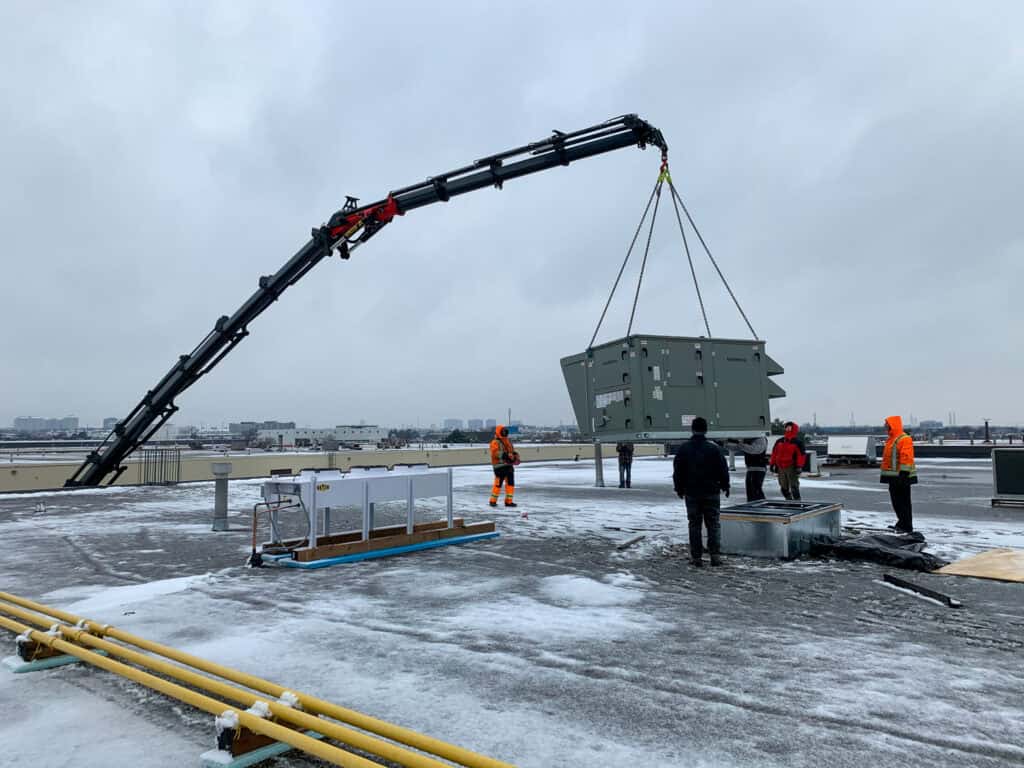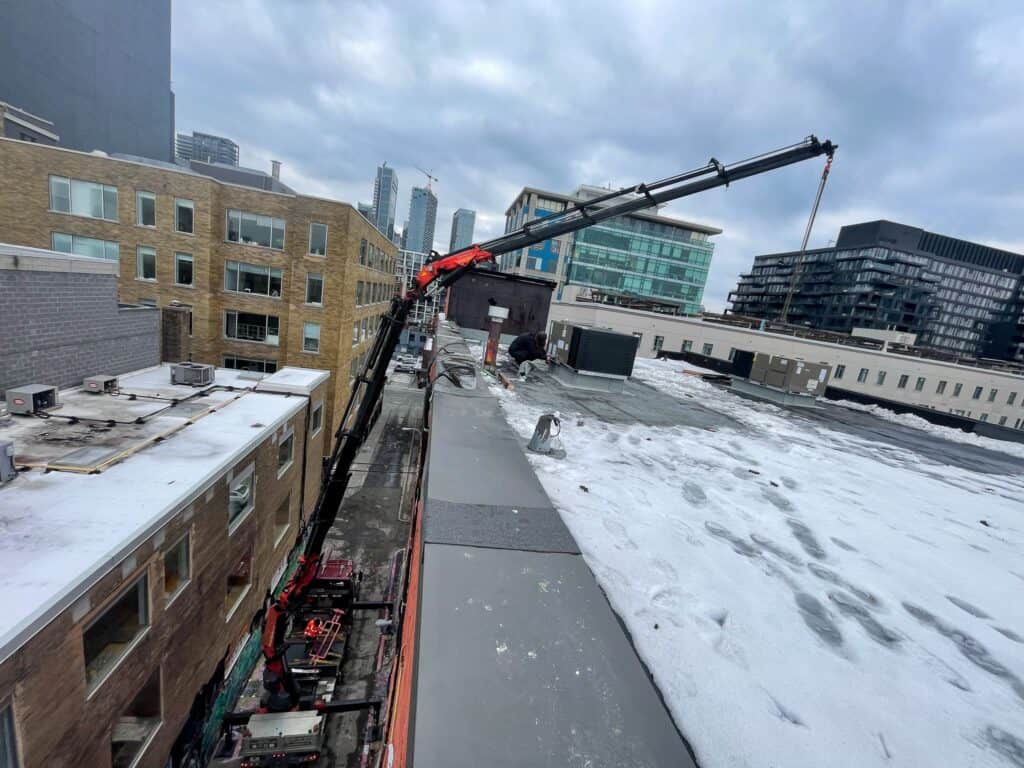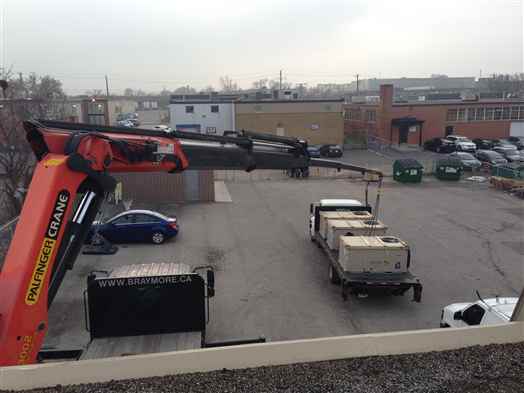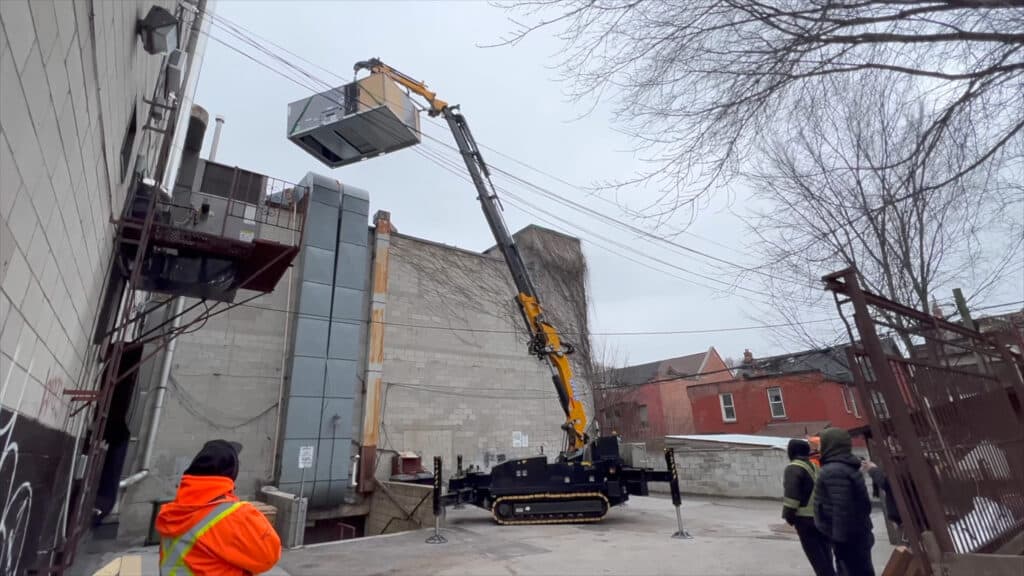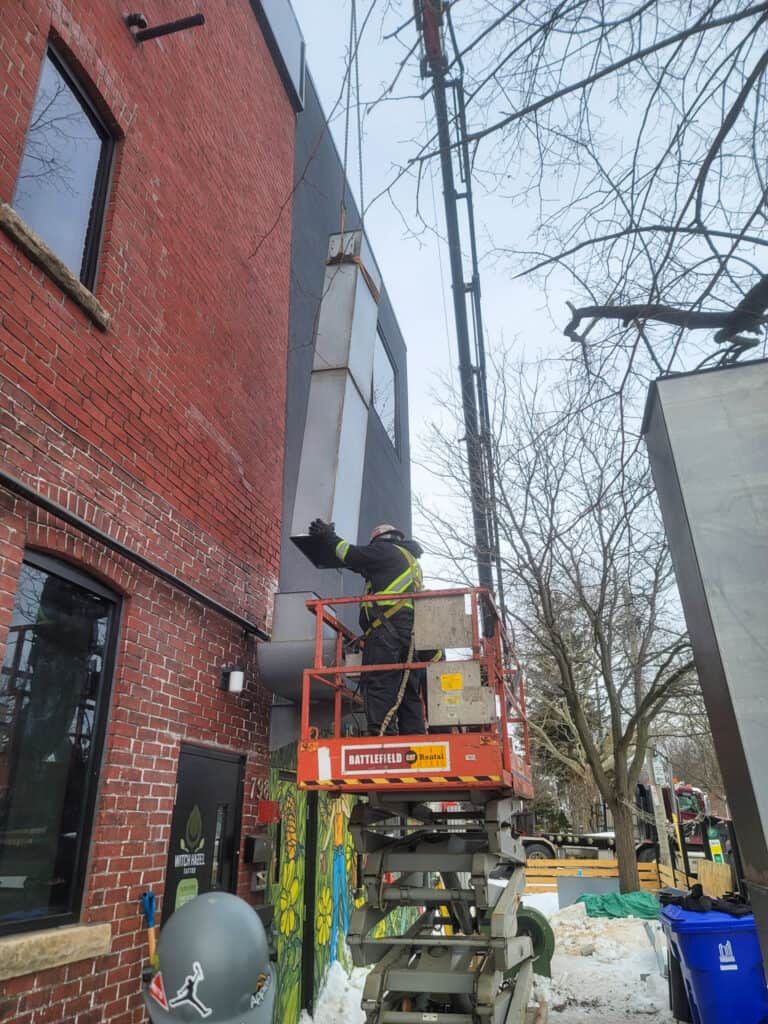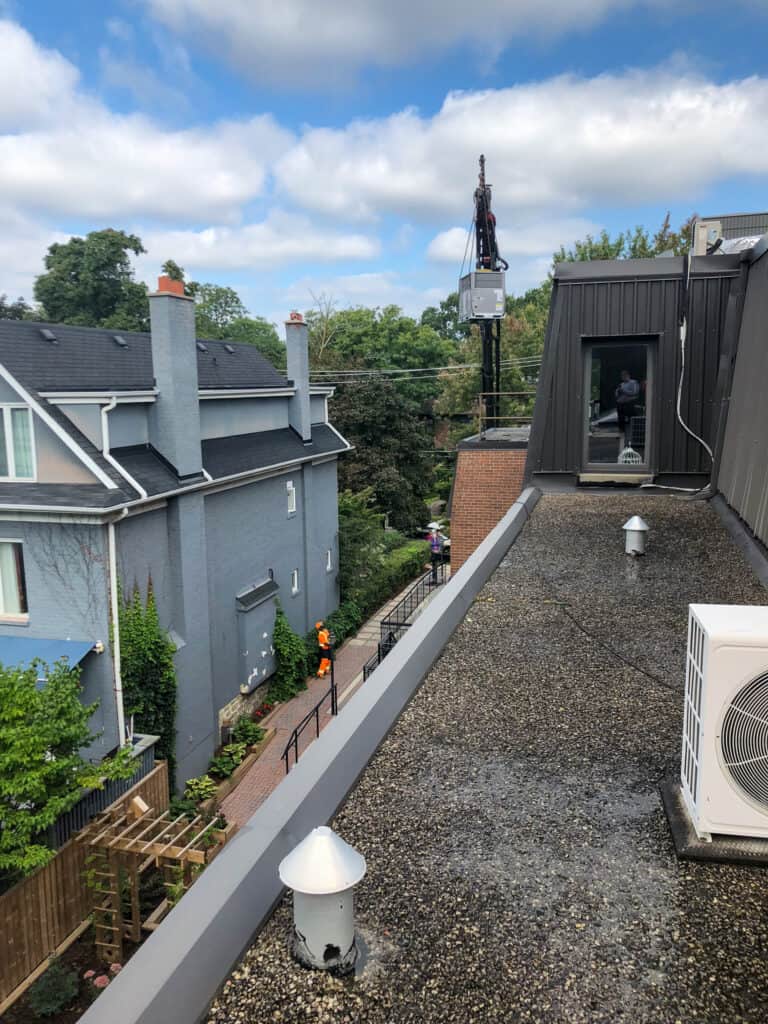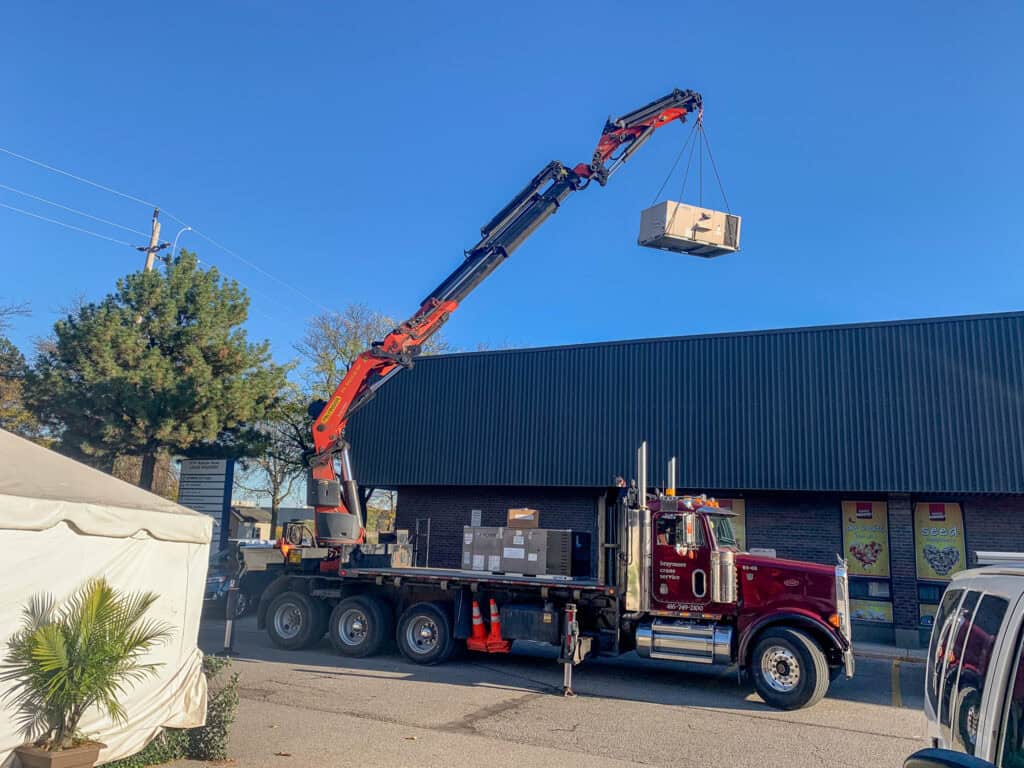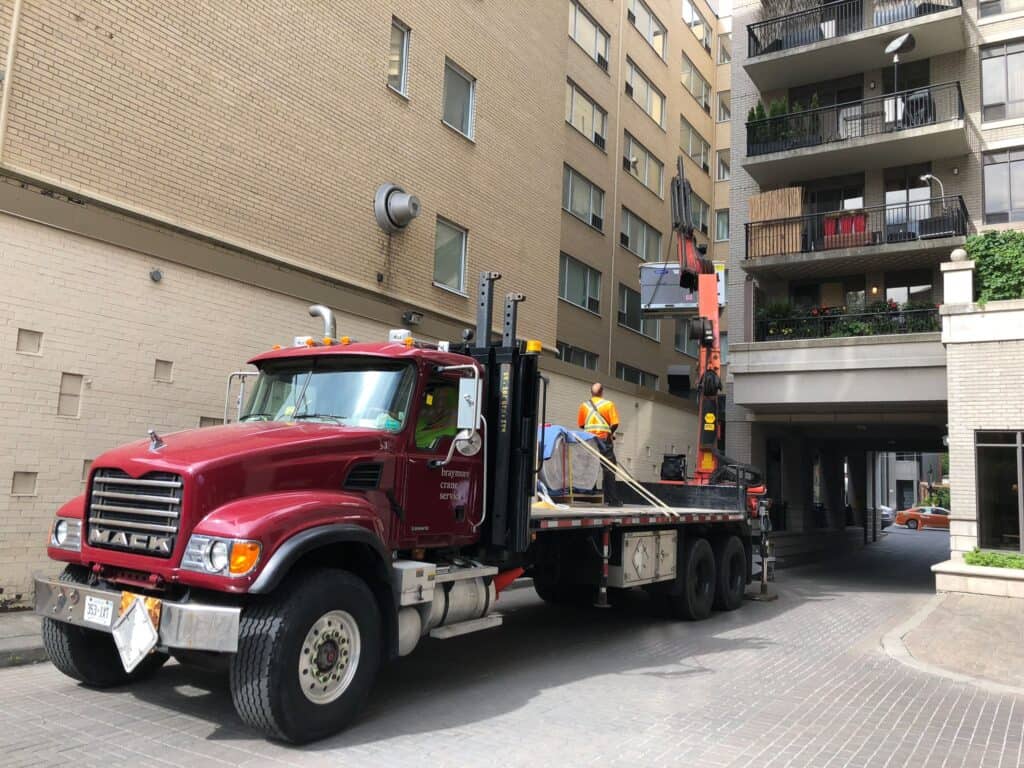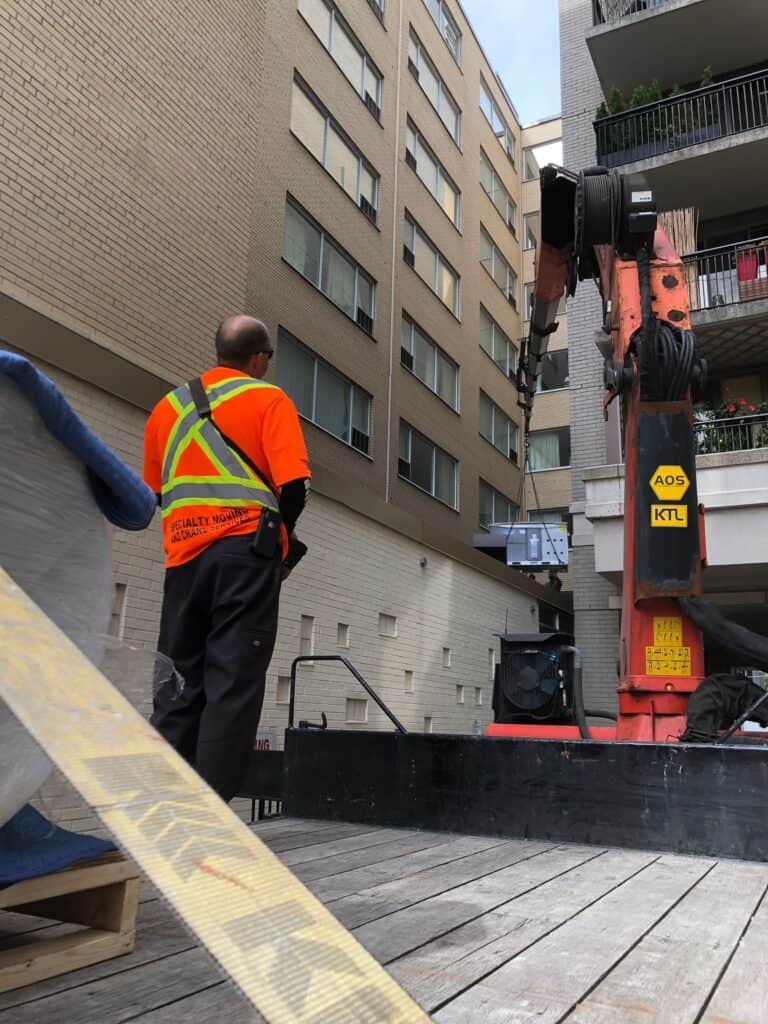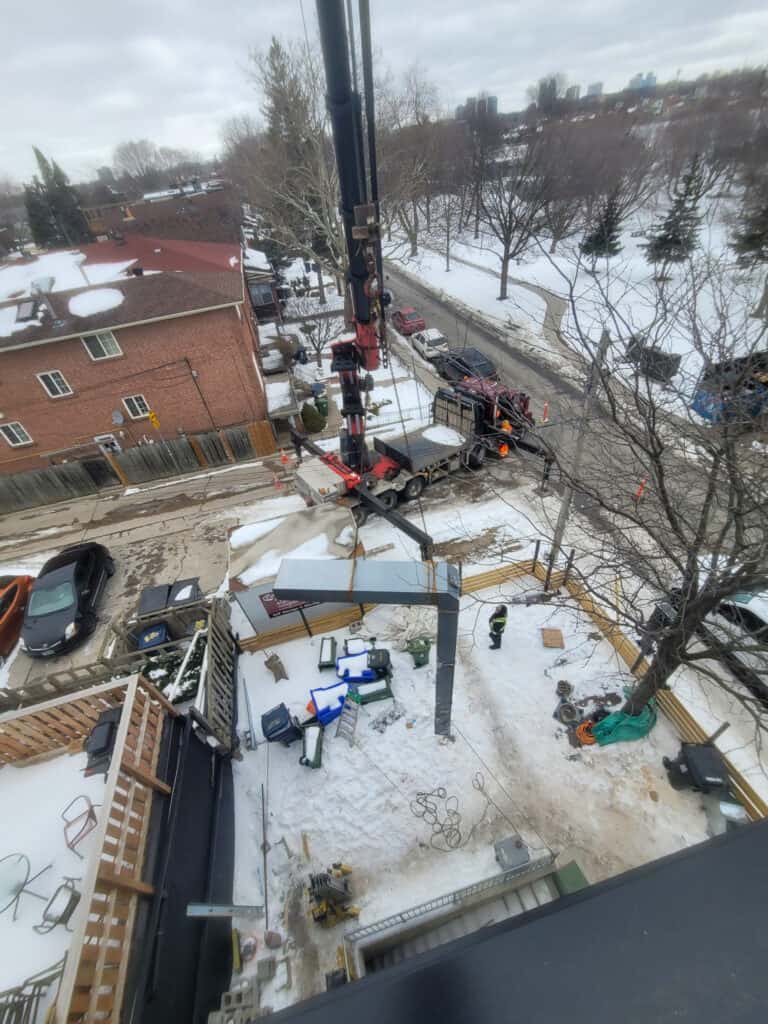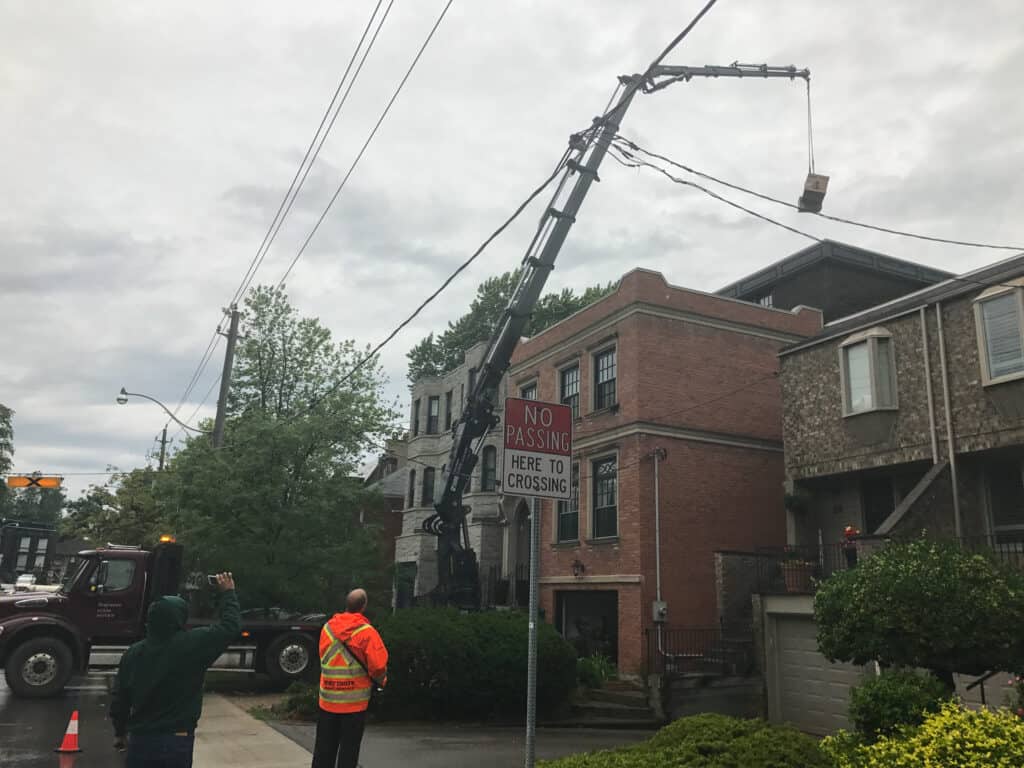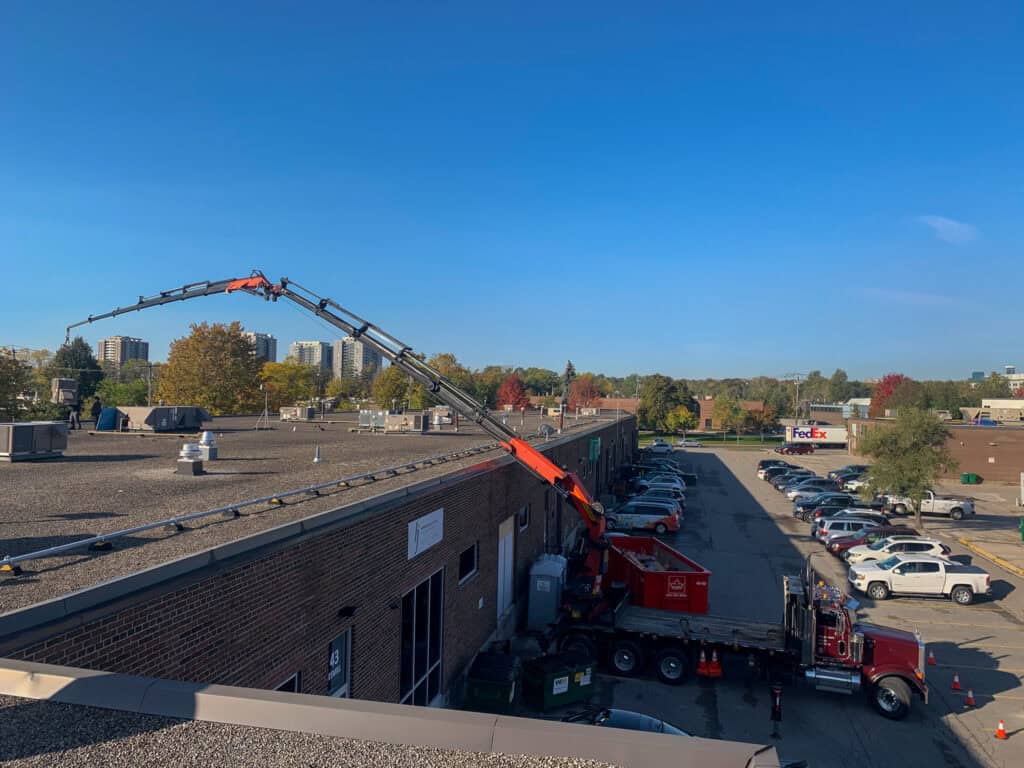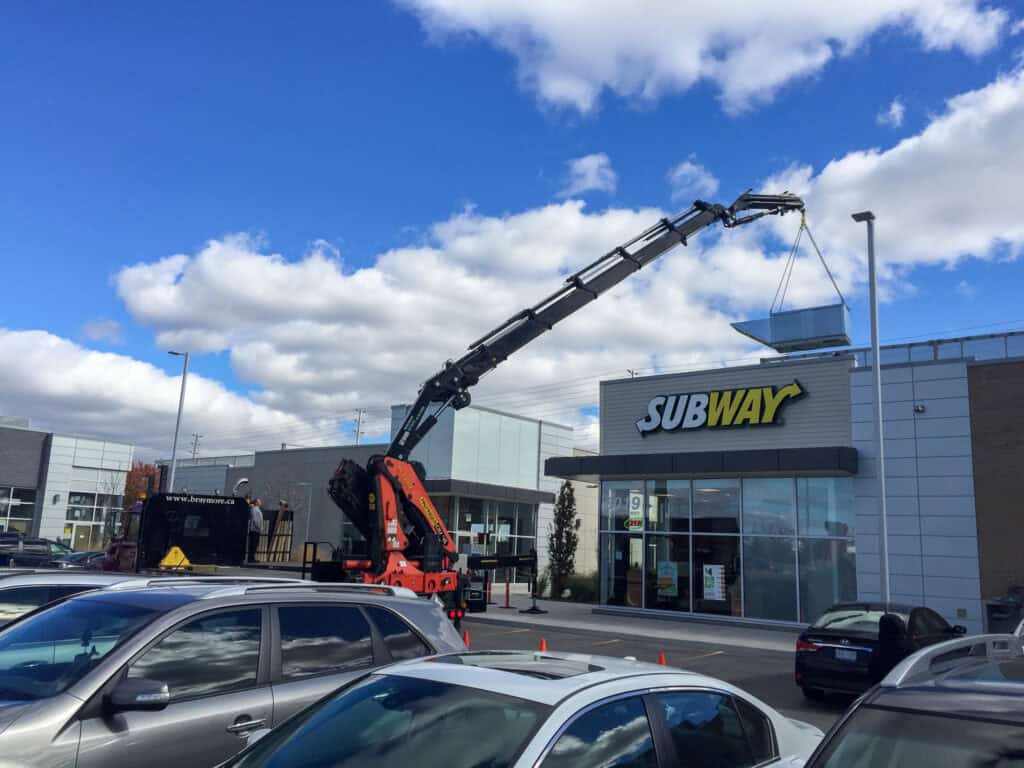 Need an HVAC unit craned? Call one of our crane specialists to see how Braymore Crane Rental can best meet your needs.